I've seen a number of write-ups for these but I haven't seen one for 99-04 V6s. I did all of this for around $15 as opposed to paying $70+ for a pre-made kit. It's not as pretty, but it should do the trick. So here we go
***************
Materials:
1. Air/Water Separator or clear in-line fuel filter. I went with a $5 oil/water separator that was intended for use with air compressors.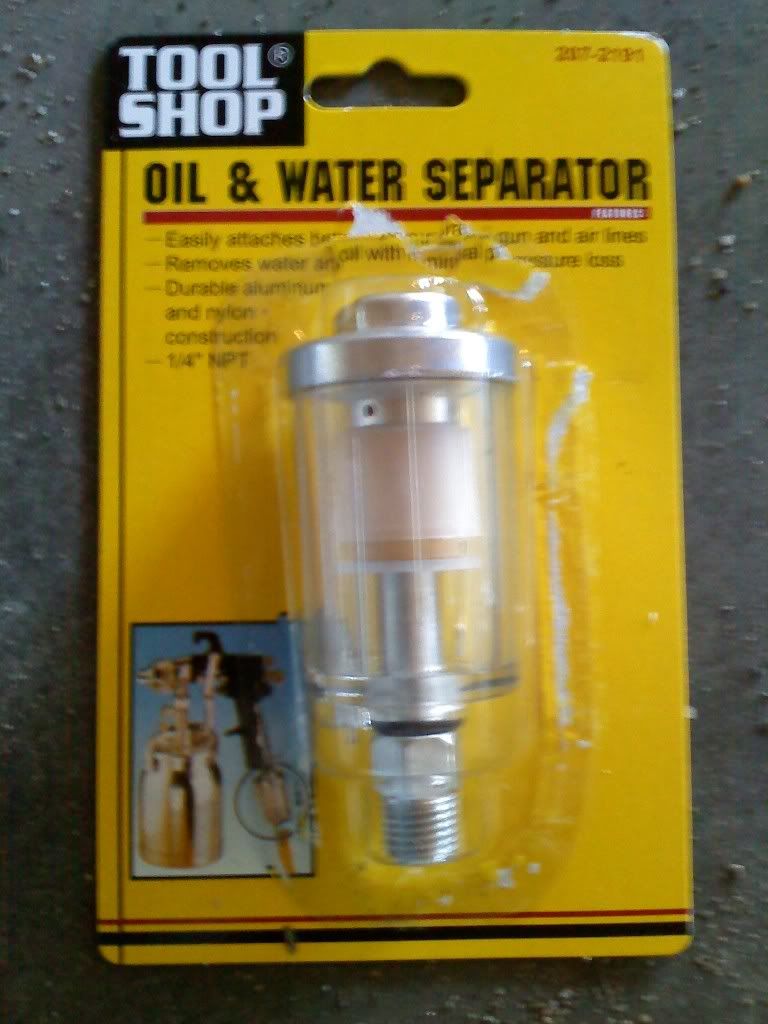 2. Barbed hose adapters. You'll want 3/8" x (size needed for filter). 3/8" will fit the hose we use perfectly and the second number will depend on the filter you buy. I used 3/8" x 1/4" barbed hose adapters.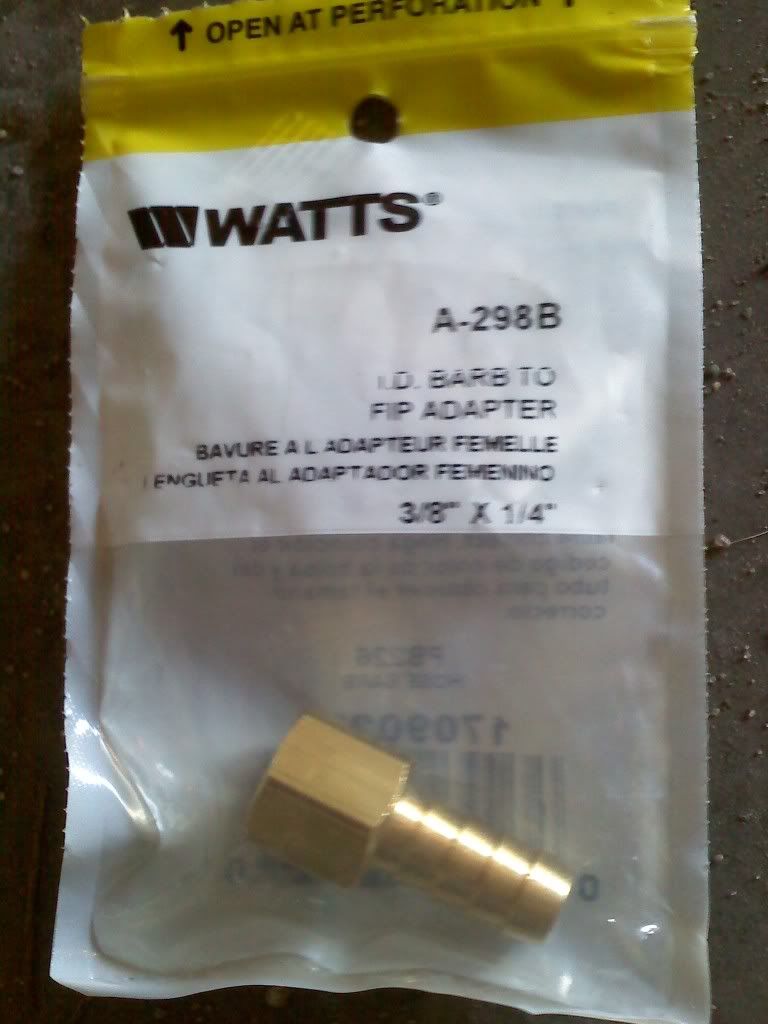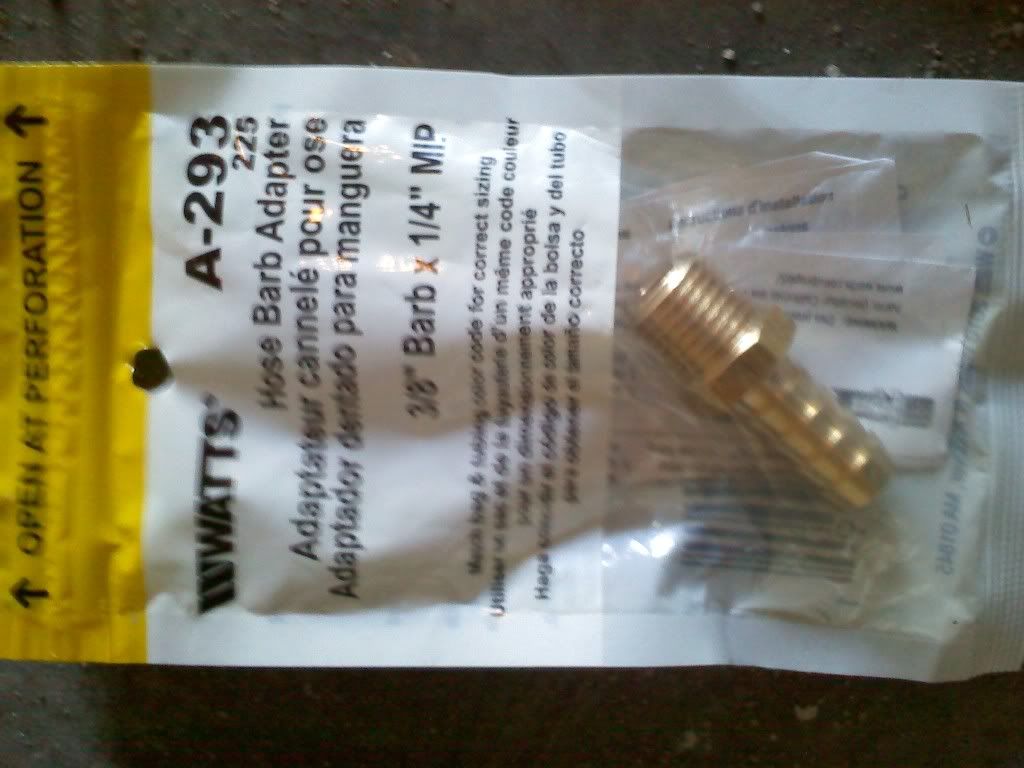 3. 3/8" hose. You don't need a whole lot. I used maybe 2' total.
Do not use the hose pictured below. It will not withstand the vacuum from the engine and will collapse. I will find a better hose asap.
4. Some decent quality tape may be useful as well as a few zip ties.
5. A wrench (or two) that fit your barbed hose adapters.
Costs:
1. Air/Water Separator: $5
2. 2 Barbed hose adapters: $5 ($2.50 each)
3. 3/8" hose: $2.50 (for 4')
4. Tape/zip-ties: You probably already have them
5. Wrenches: You better already have them
***************
Now let's get on to actually putting this thing together and installing it. Go ahead and put your barbed hose adapters onto your filter. You'll need a wrench to get them tight.
1. Pop the PCV line out of the driver side valve cover. Make sure the fitting comes out as well because it will make the next bit easier (giving you a little more to grab onto).
2. You'll see that the PCV line running from the upper intake and the fitting for the valve cover are held together by a coupler. Separate these 3 pieces. They may be stuck together well but a little twisting will loosen them up quickly.
3. Keep ahold of the valve cover fitting and the little piece that connects to it but the coupler is no longer needed. Throw it in the back of your garage like I did if you'd like.
4. At this point you need to figure out where you'd going to mount your filter. Depending on the filter style/size/weight you maybe have to drill holes or you may be able to get away with a simple zip tie to keep it where you want it. Once you know where you want it, start measuring the hose to that location. I kept my old PCV line in place and connected one end of the new hose to it then ran it to where I wanted the filter, cut the new hose, and did a quick test fit to be sure the hose was long enough. Then put the valve cover fitting into the end of the new hose, plugged it in, then ran the hose to where the filter would be and repeated the cutting/test fitting process.
5. Now you've got your hoses cut and ready to go to break out the filter. Some filters will show which direction they flow or some like mine will just have a picture of one in use and you'll have to figure it out yourself. Either way, you want the flow going towards the upper intake. All you need to do is slide the ends of the hoses over the proper barbed hose adapters. If you're going to be drilling to mount your filter, do that first. If you're just going to zip-tie the filter to something then you can put the hoses on first.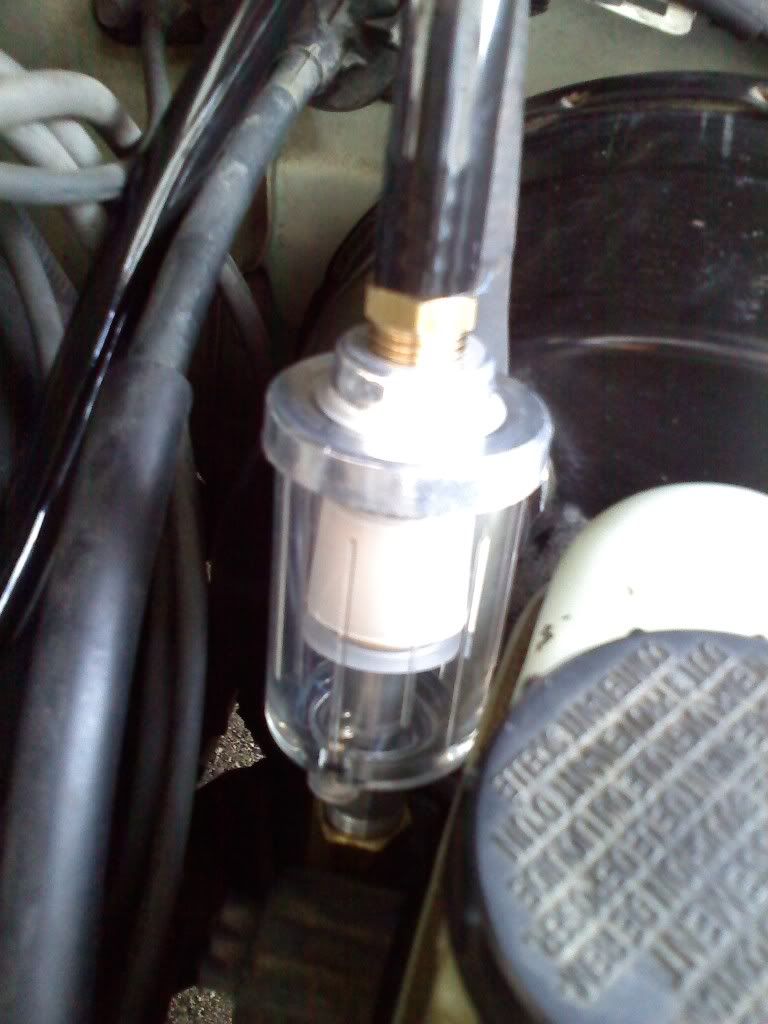 You may not be able to tell, but I just realized I have my filter on backwards. Gonna have to change that lol.
I chose to zip-tie my setup to the vacuum line from the brake booster.
Remember, you DO NOT want any part of your oil separator touching moving parts.
And there you have it. A cheap, not so pretty, oil separator. It took a whole 15 minutes to do and it was my first time ever having a go at this.
When I was finished I was looking at it and noticed that the old PCV line had oil on the end that was in the coupler so it wasn't holding on as well as I wanted. A little tape remedied that.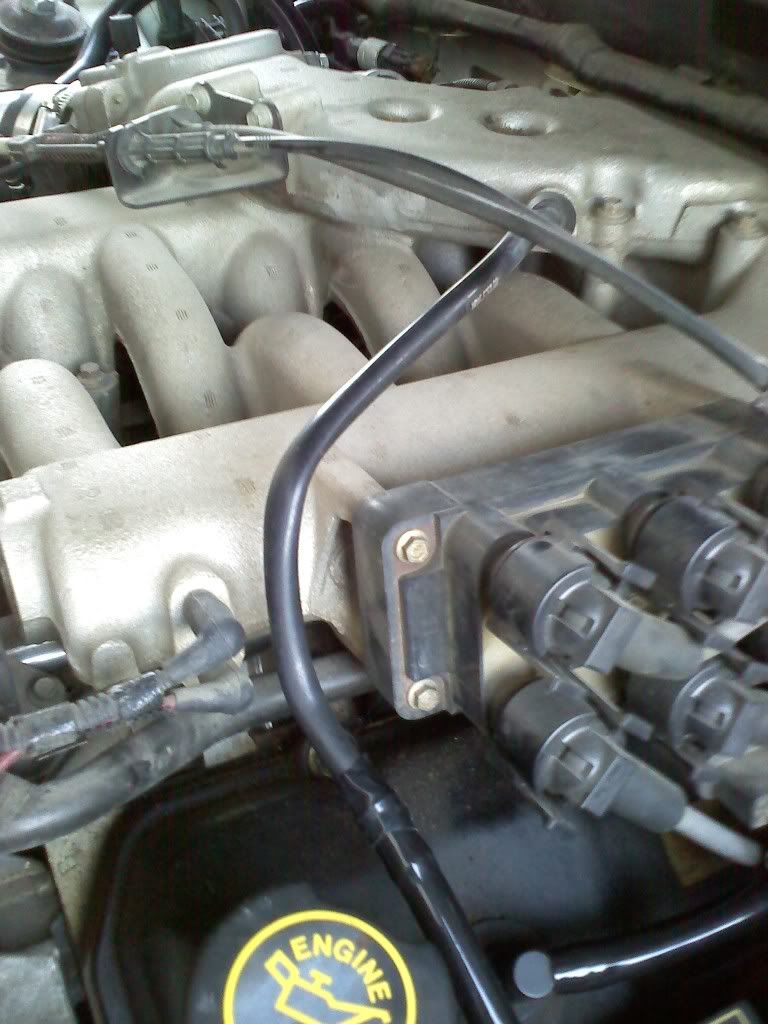 If this guide works for 94-98 V6s, let me know and I will change the title.