Hey guys, I just popped in my GT sway bar in about 20 minutes.
Picked it up off a wreck GT for 35$
Ill probably take it off some other time and repaint it, but I did feel like screwing with that now.
Needed:
13mm socket/ratchet (1/4'' drive)
4 bolts
4 clips
sway bar
Jack
2 Jackstands
Safety wire and cutters if by yourself*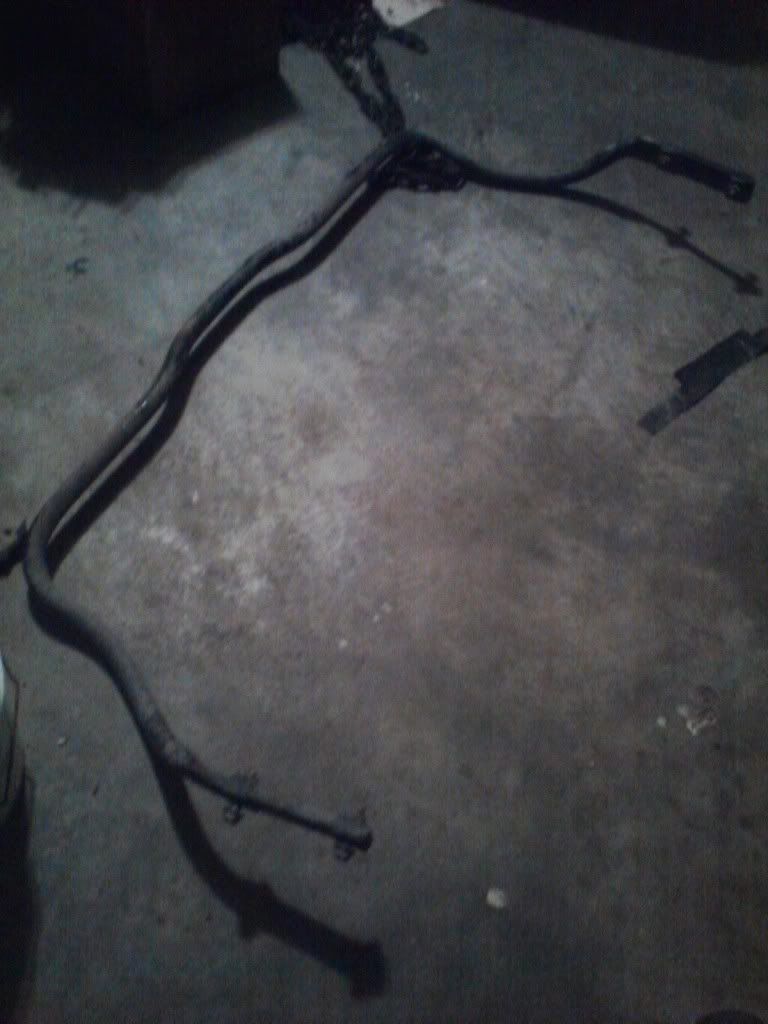 Install is really simple. The sway bar has 4 bolts, and 4 clips w/ nuts attached.
My pics are after install, but its simple enough to understand. NOTHING is different besides the bar is in there.
Here you see it in place.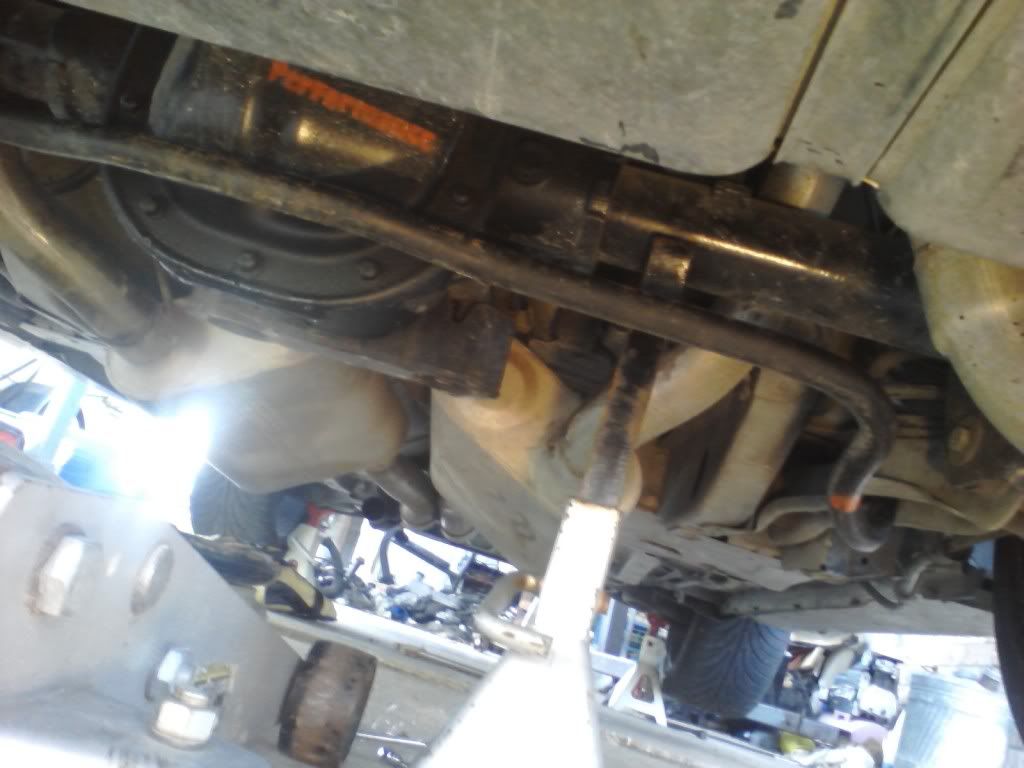 Now, its easier with two people, i did this by myself and used some safety wire to help hold it up while I bolted in one side.
1. Jack the rear end of your car up.
2. Place Jack Stands for safety. Keep them close to the center to allow room for sway bar*
In the control arms are 4 holes. You will notice that one of these holes per control arm, has a bracket bolted into it. This bracket is holding the brake fluid line (or so I think) in place. Another safety mechanism. You'll either cut that or leave it, you choose. I left mine in place.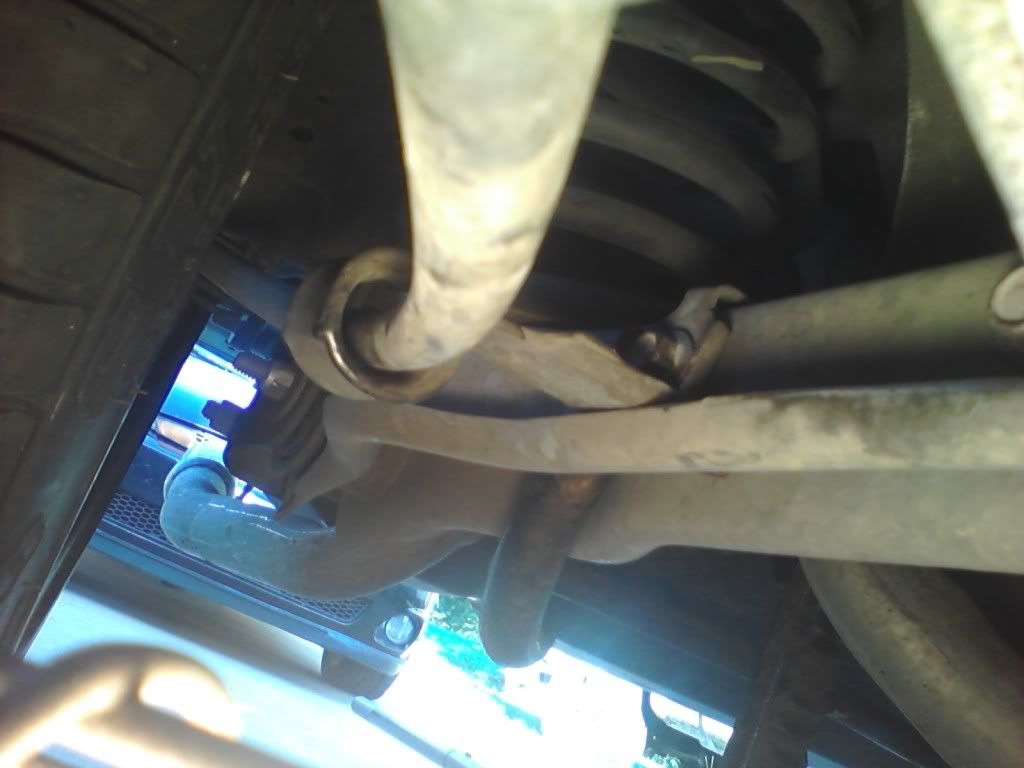 Here you see the bracket on the outside of the control arm. Once again the sway bar is already on.
3. You will un bolt this bracket on both sides. (13mm) socket works fine.
Let it hang out of the way.
4. Take the 4 bolts out of clips, leave clips in place on the sway bar.
5. With safety wire/two people, hold the sway bar in place as shown.
6. Slide the bracket back to its spot.
*You will NOT reuse the brackets bolt and nut* The sway bar bolt fits right in and will hold both just fine*
Here is the old bolt and nut you will not use:
7. Bolt the 4, 13mm sway bar bolts in place.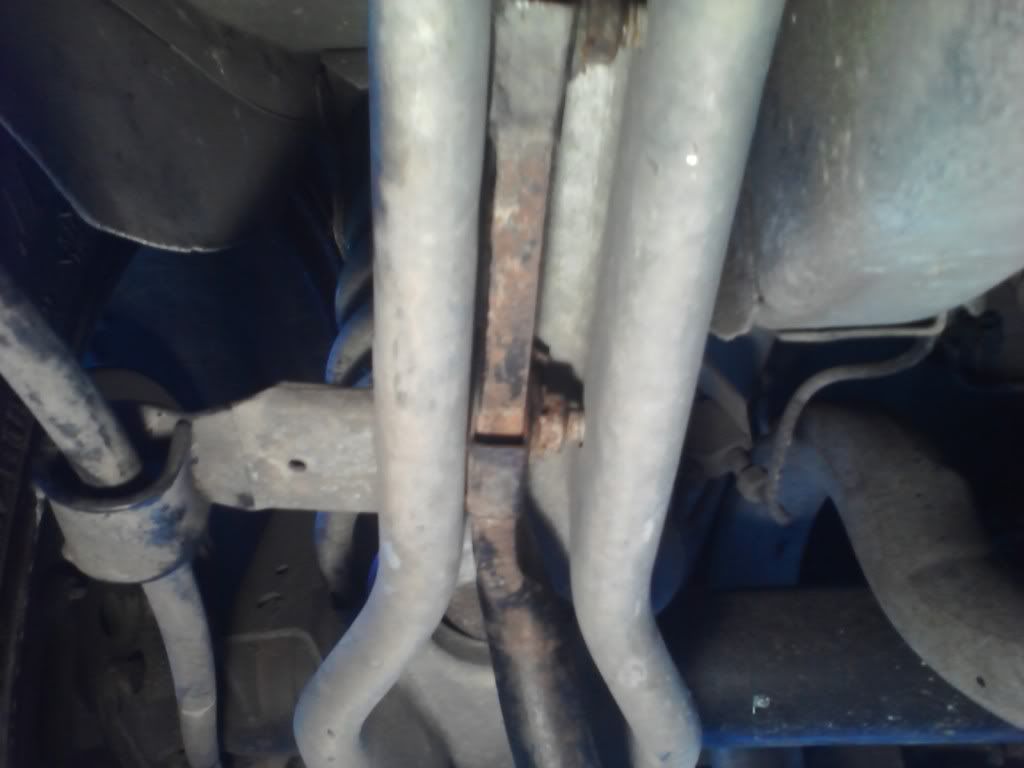 I could not find a TQ to tighten to, so I tightened as much as I could with a 1/4'' ratchet about 6'' long. So i know they aren't insanely tight.