Discussion Starter
•
#1
•
So, if you did not know, I decided to make friends with a Bard Wired fence a month ago. Granted, the Fence was not very friendly.
Well, I finally got my car back the other day. It only took the guy 4 WEEKS to do three body panels... When I picked it up I did not see anything wrong. However today, in better light, I have found some disturbing things, mostly on my front bumper.
Another thing is the rough texture on that side of the car. He says its the remains of a "spray mask"? He said buffing will get if off, so I plan to test this out soon.
I will let the pics speak for themselves:
Front Bumper:
The front was damaged only on the driver side. The plan was to fill in the scratches, repaint that side blending it into the rest, and re-clear the whole bumper.
Issues: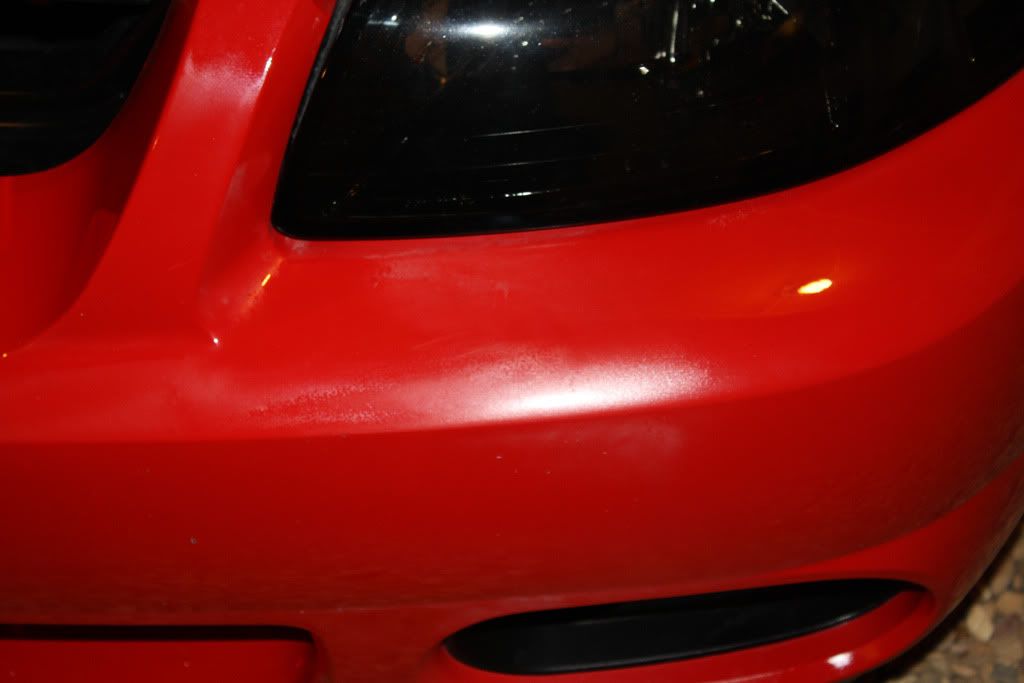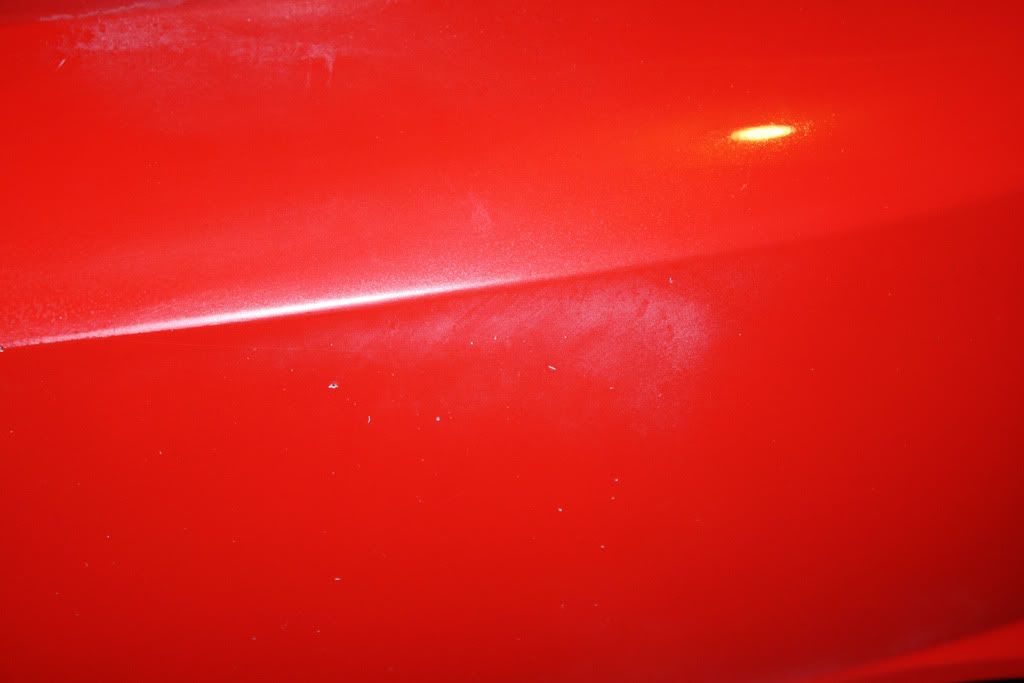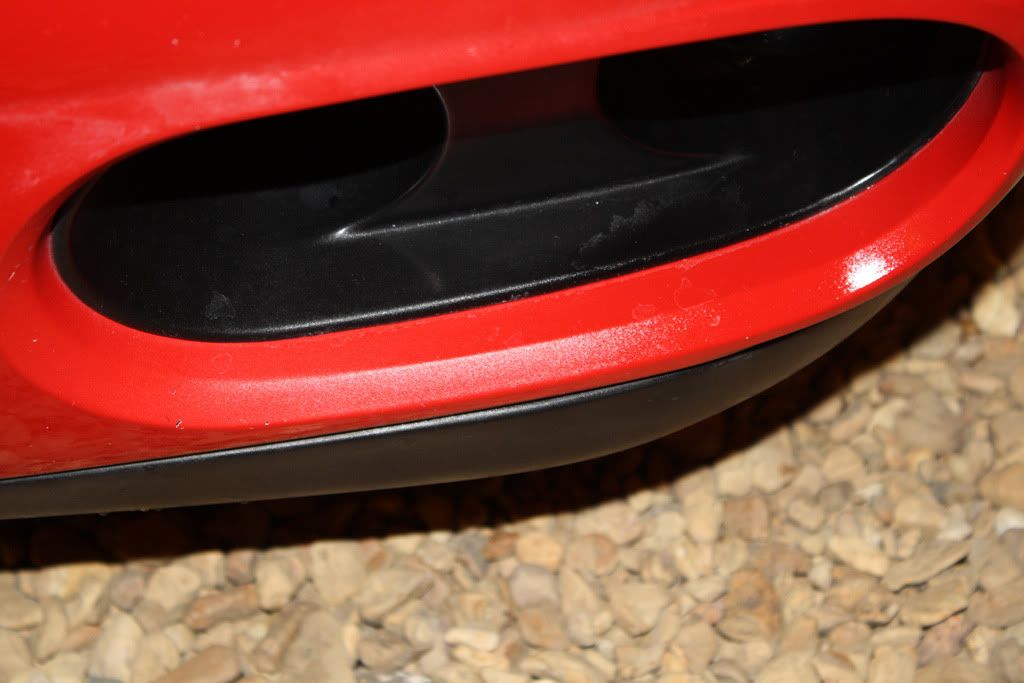 As you can see, there some major problems. It almost looks like the clearcoat did not lay down correctly. Its rough to the touch. The areas around the foglight looks really bad and rough. Its obvious he did not take the bumper off the car, so I bet he did not get good access to these bottom areas.
My first thought was to wetsand with 3000 grit and buff. So, tonight, I did a small amount of wetsanding. Here are the results of JUST wetsanding. I may be able to buff it tomorrow, but I have to get ready for a trip to FL: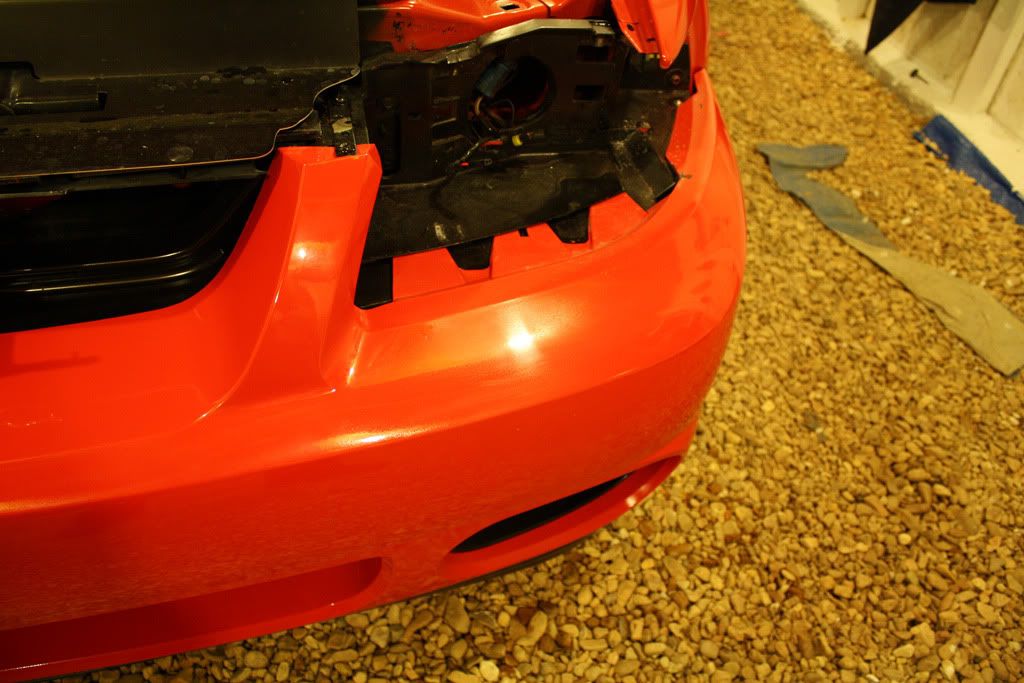 As you can see, its better, but far from good. Hopefully buffing will bring it back out.
Also, another issue is that some areas of the paint OBVIOUSLY did not lay down smooth. See for yourself: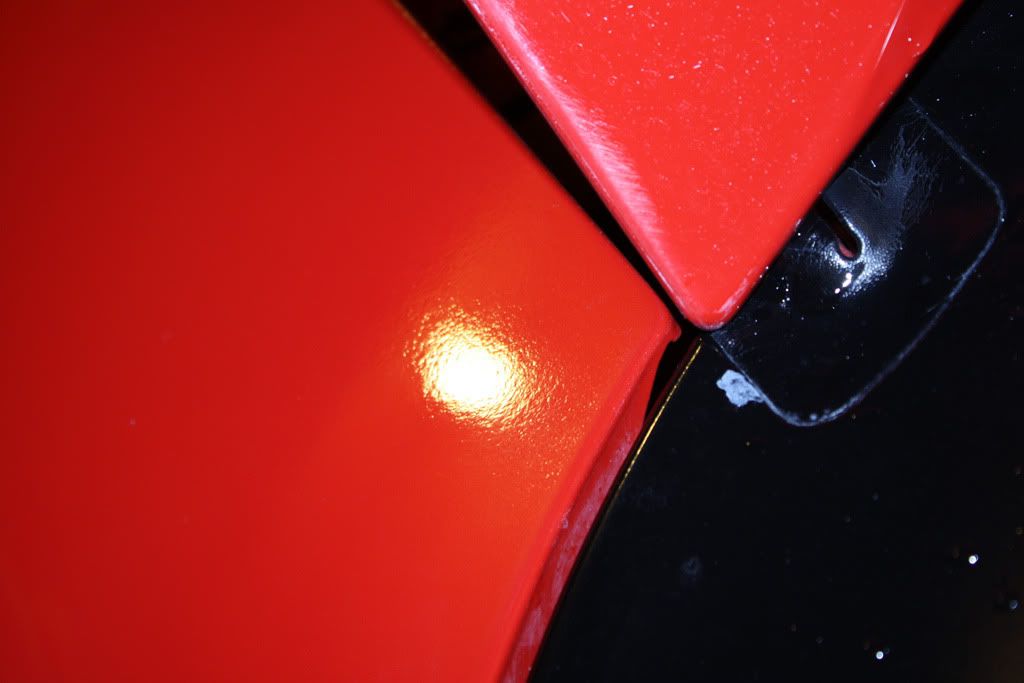 Thats on the Fender and new GT Rear bumper. Both of which were painted by the same guy.
I attempted wetsanding the fender: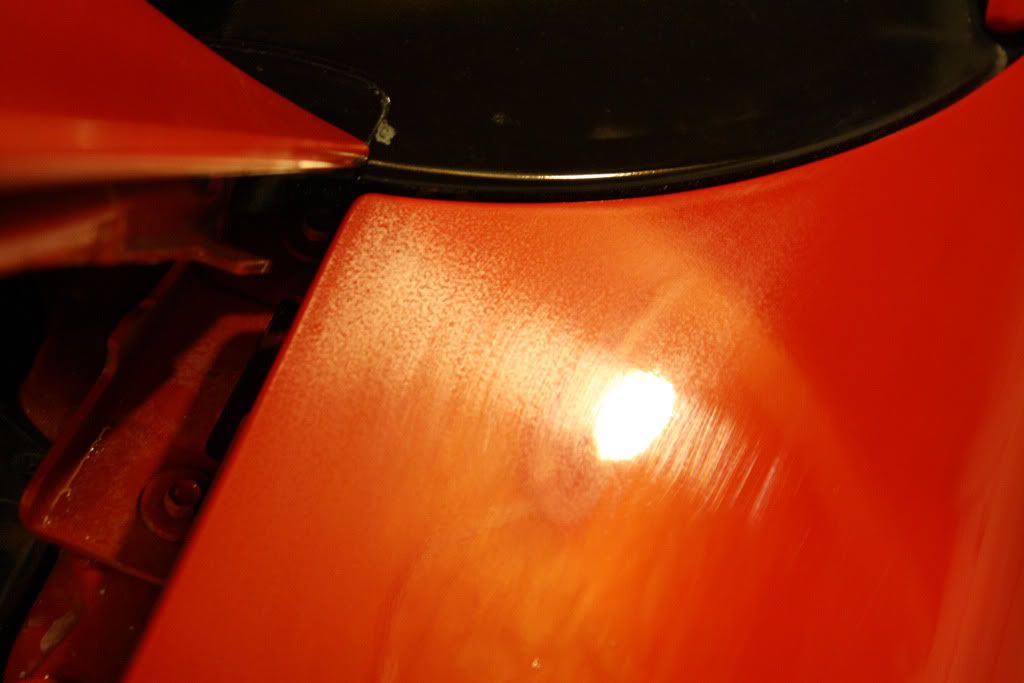 SO.......
My questions for paint people:
Front Bumper... What the HELL is this? Did the clear not lay down correctly? Did he just not sand it enough?
Front Bumper... Whats the best way to get this fixed? Does it need to be re-painted?
The Spray Mask... does it really leave a rough texture on the paint?
Spray Mask... will simple buffing (polish or compound) remove it?
Should I kick this guy's ass?
I plan to contact him and show him these pics. Either he is paying for a shop to fix it, or he is doing it again... correctly... for free.