I've had an Autometer cobalt A/F wideband and a mechanical boost/vacuum gauge sitting in my house for over a month now, I just had to wait until I installed my supercharger. Between work and school I finally got some time this evening to tackle it.
I did a lot of reading and trying to look up info on the wiring, as I am a complete rookie at that, and that took more time than the actual install.
I had a bung wielded in just above the driver-side cat. I took the pipe to the muffler shop and he charged me $15. I ran the wideband sensor from the bung up to the driver side grommet that is behind the driver-side front wheel. Just pop of your wheel well cover closest to the door and you will see it. This is also where I ran my vacuum/boost nylon line.
To power the wideband gauge, I bought a mini add-a-circuit from a nearby autoshop and tapped into the fuzebox in the passenger-side kick panel (this seemed to be the most popular choice). It was very easy, I picked an open slot and added a 10 fuze to the add-a-circuit. I ran my red wire (power) from the gauge pod behind the radio (there is a nice gap that is easily accessible), up behind my glove box, and down to the kick panel. For ground, I did the exact same thing, except when you open your passenger door, on the side of the dash is a small panel that you can reach from inside the glovebox to push out, there are two excellent grounding bolts there. I ran my ground for the vacuum/boost gauge to the other bolt here.
To power the vacuum/boost gauge, I piggybacked on the dimmer switch next to the head light switch. I pulled the cluster out and tapped the black wire with a white stripe. This enables the gauge to light up when I turn on my parking or head lights, and the dash dimmer also will dim the gauge.
I fired it up and had an immediate smile! I love the blue glow of the gauges, and I plan on doing a full blue LED swap for my interior very soon, so they will fit nicely. Here are some pics of exact locations I used.
The location of my Wideband bung
Grommet location behind clutch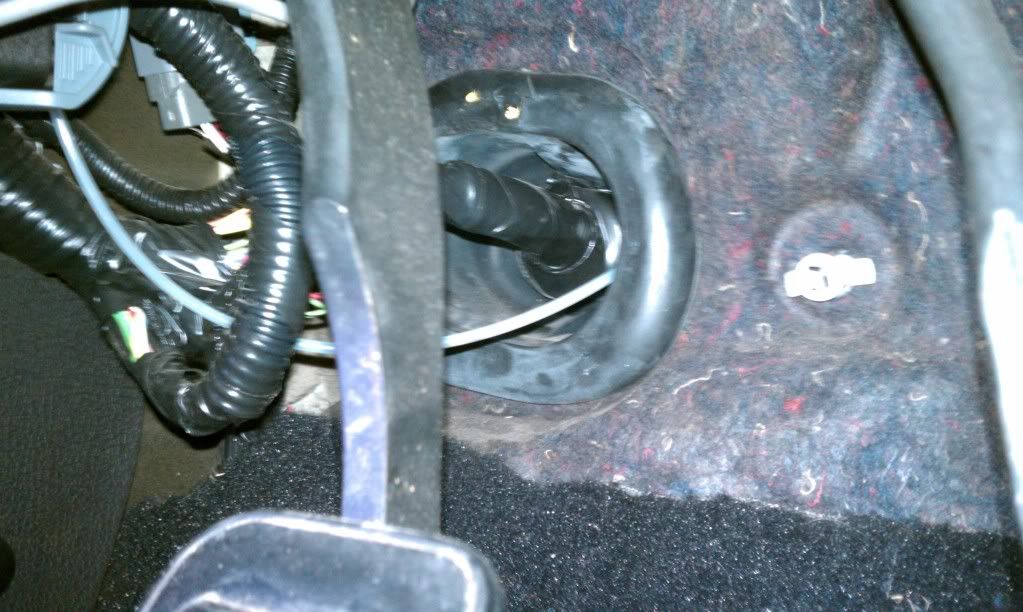 Attaching to the rheostat (Dimmer switch), cluster pops right out by pulling out and downward.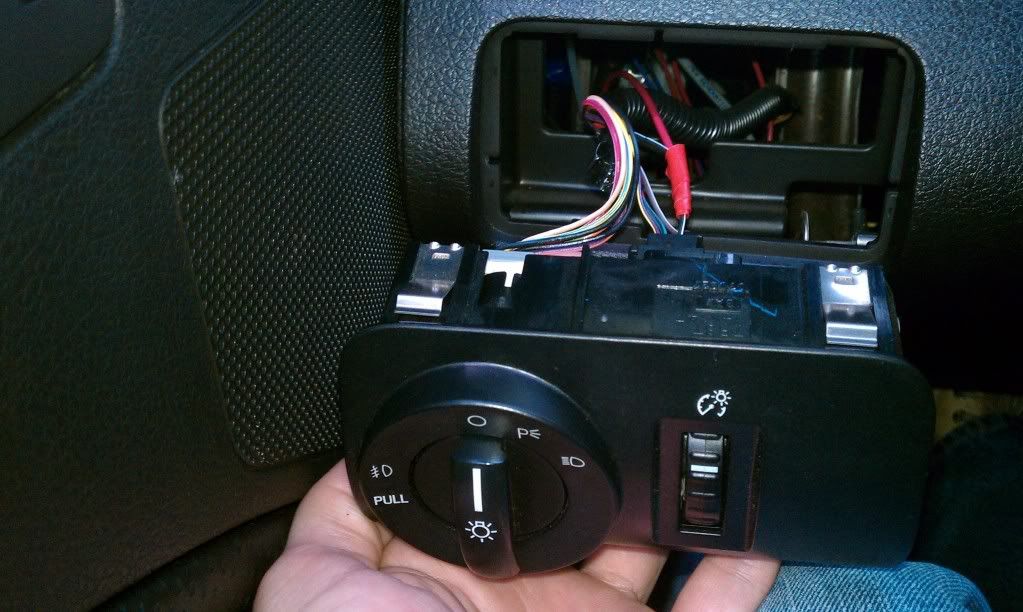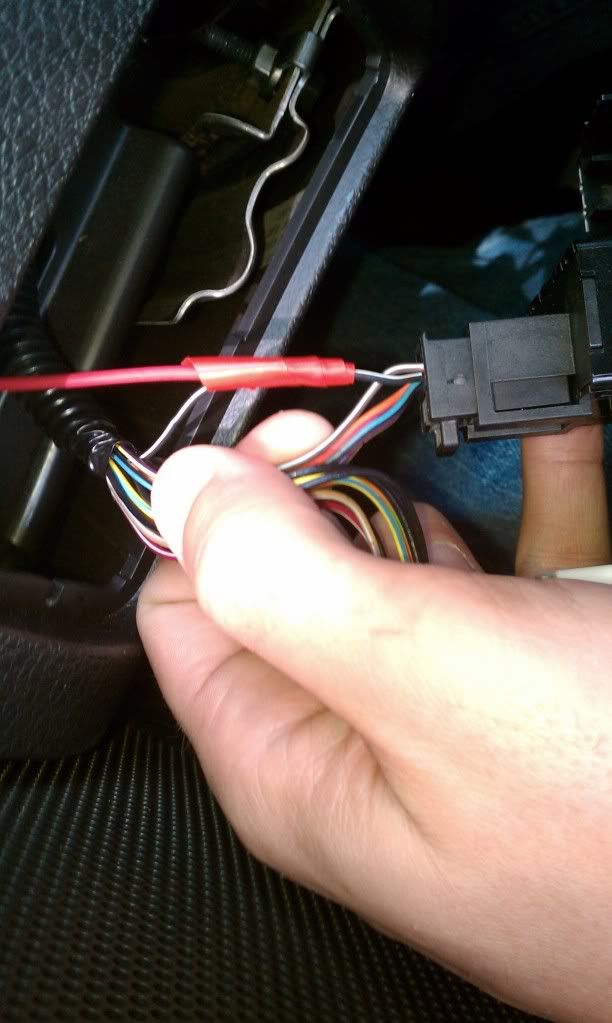 Ground location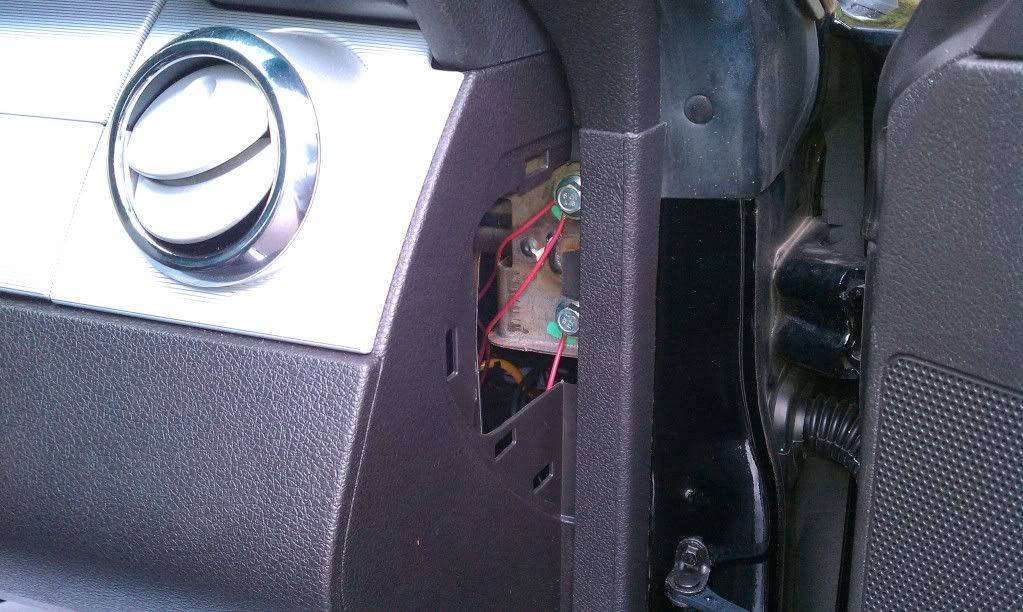 Add-a-circuit on Passenger kick panel. I chose an open slot and added a 10 fuze to the add-a-circuit, you can see it pointing perpendicular to the other fuzes.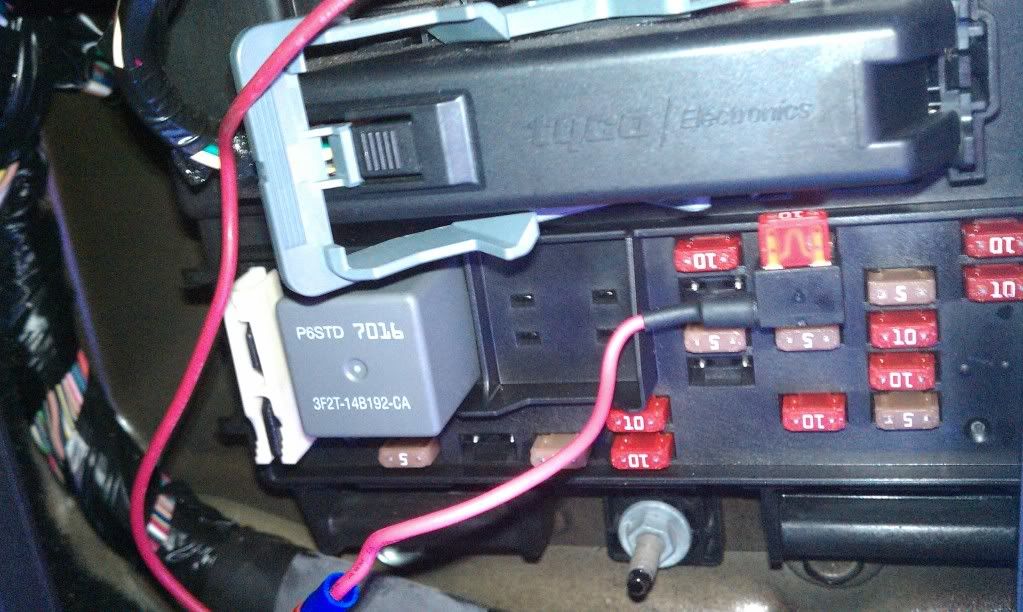 And the finished product!!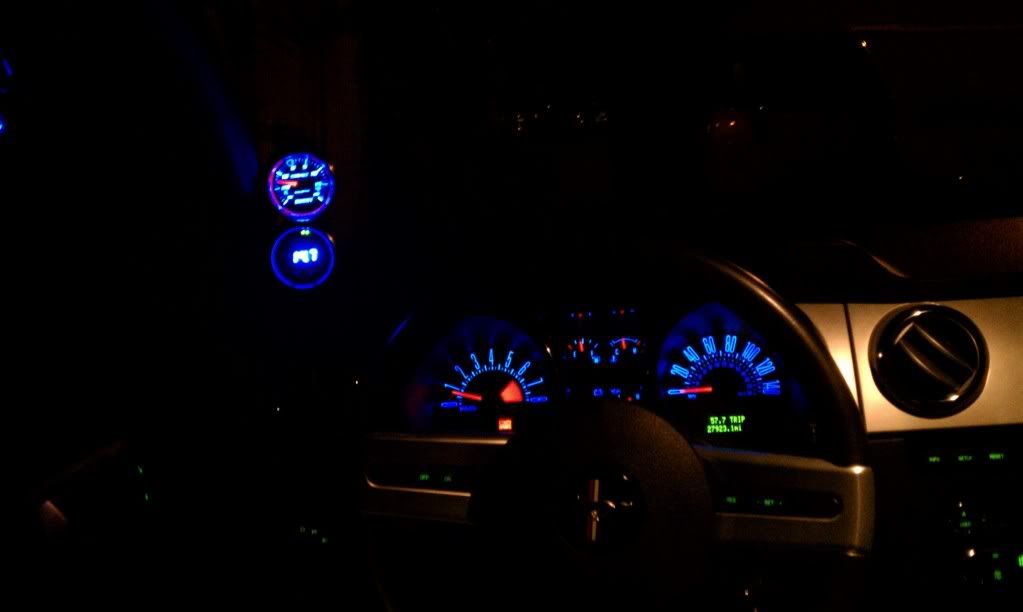 Hope this makes it a little easier for whoever reads this. All this info is out there, but I couldn't find pics specific to 05-09 that had it all condensed together. Considering its my first time to ever run wiring inside my car, its a very easy install that anyone should be able to do themselves and save some cash!
AND, since I just put my GT500 splitter on, I figured I would throw a couple shots up of it on the car too! Next up are the fog light/break duct bezel that go in the lower inserts. They are sitting under my garage in a box eating at me,