Discussion Starter
•
#1
•
1.) New Serpentine Belt - Didn't realize how badly it needed replacing until I got the old one off.
There were tiny cracks about every inch and a half or so all the way around.
2.) New Cold Air Intake Kit -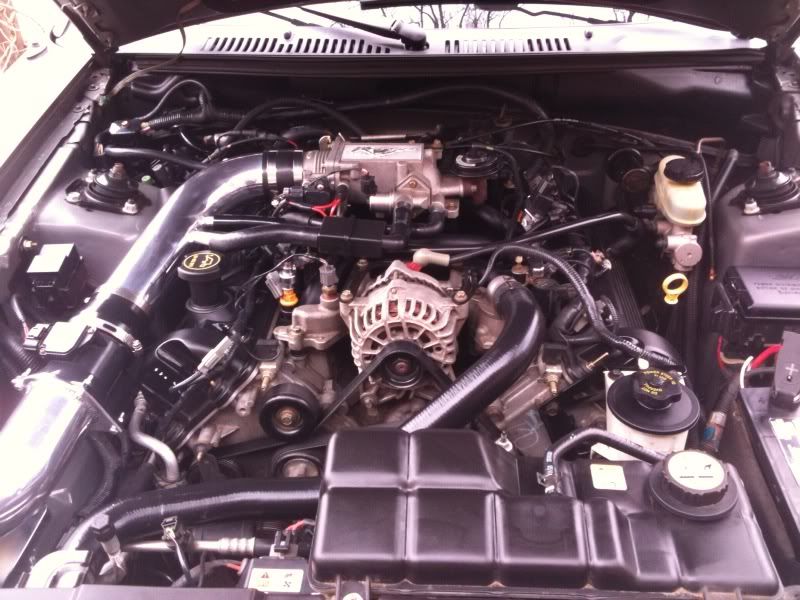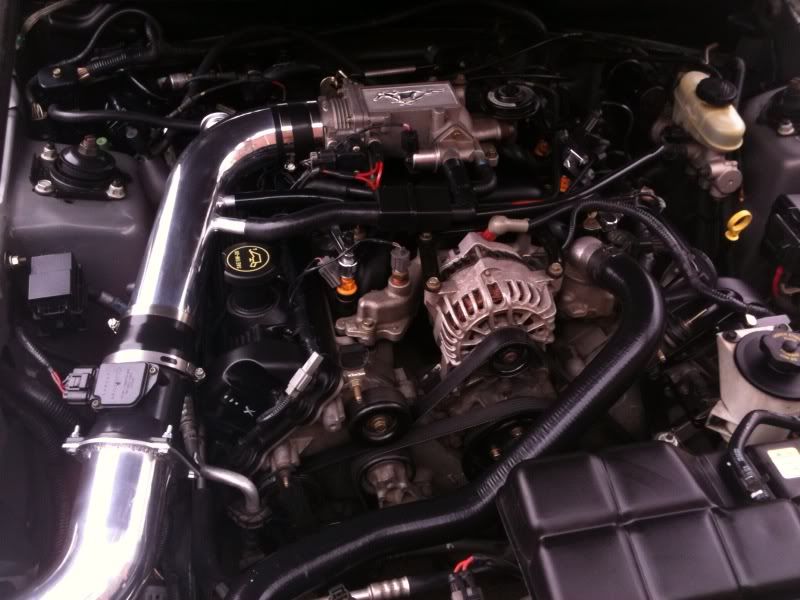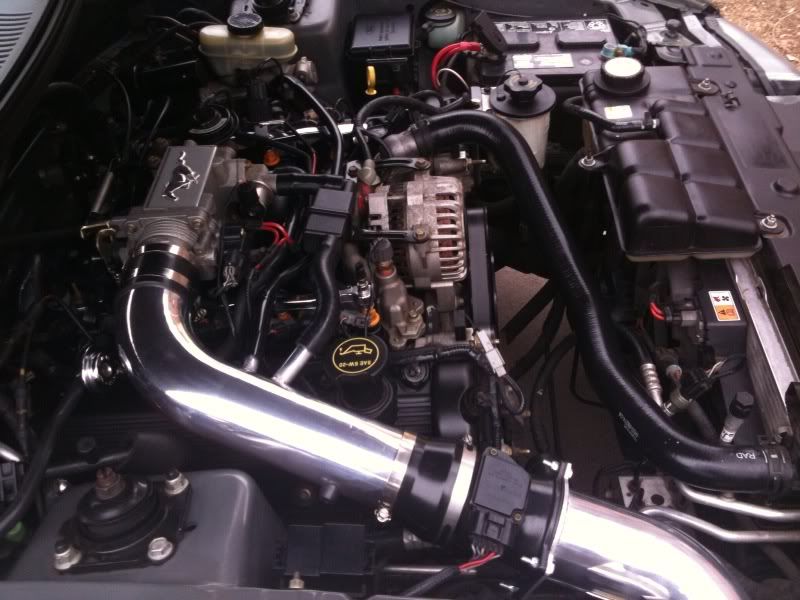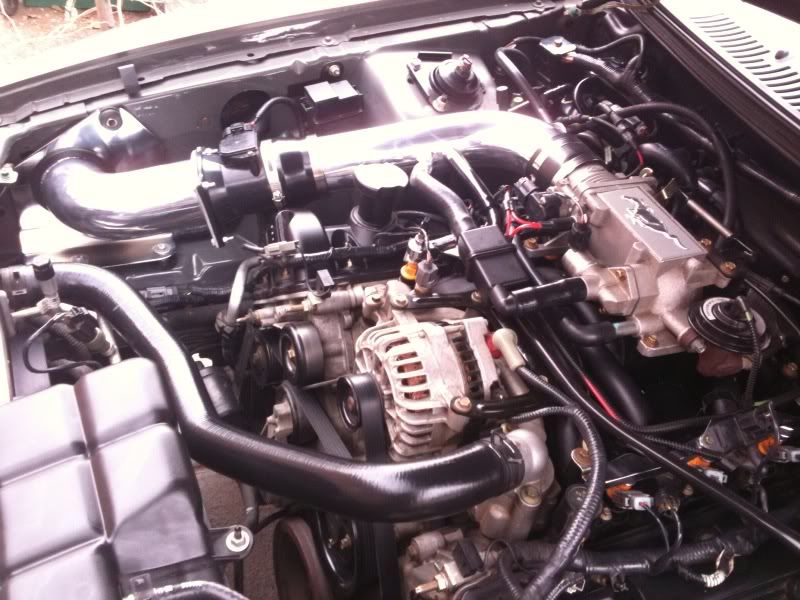 Got this kit off of American Muscle for $70. Definitely increased throttle response, and an even more chambered and deeper sound to my already chambered magnaflows. hahaha. However, gains without a tune are little to none, so I'll need to look to get a tuner soon. Install was fairly easy though! Only took me about 40 minutes, and I'm very happy with it thus far. Don't shell out the money for a BBK intake, this one works just as well for about half the money.
3.) And unfortunately ladies and gentlemen...I am no longer a part of the wingless club. HOWEVER, it is only temporary. I just couldn't bare to look at the paint imperfections any longer, so I put the spoiler back on. BUT, as soon as I have a full day to clay bar and really polish that sucker, the spoiler is going back off!