Hey guys, its been awhile since I've posted in here.
Of course i am still working on my new build 4v cobra setup. But experimenting with different methods and fuels while in the process, such as E85 and some general fuel and economy experiments.
I've been experimenting currently with different fluids and mixtures of meth injection. While going over some chemistry , the thought came over me to instead inject Isopropyl alcohol (Rubbing alcohol) into the supercharger and engine instead of methanol and water.
Some of they key elements that make this a better fluid to use were.
> Increased energy within the Isopropyl mixture as compared to meth.

> Not Reactive with aluminum

>Cheap and readily available in pure mixtures

>Higher potential to cool intake boost charge

>No clogged injection nozzles.

>Contains potential adiabatic efficiency gains pre compressor
Some other advantages to Iso water injection can be seen in pre compressor applications. Adiabatic efficiency means denser air charge output from the supercharger or turbocharger , the increased efficient output and lower temperatures are beneficial to the engine and help prevent heat soak. its imperative that only enough liquid is injected so that the exhaust of the blower is only a cool dense air charge filled with vapor. Solid liquid on exit of the compressor may lower the efficiency so jetting and nozzle size are important here.
The effective octane of Isopropyl is about 125 , so if you chose to inject after the throttle body or directly into the intake charge you will see the benefits of octane increase as well which means the ability to run higher spark timing advance while in boost which allows you to run closer to MBT timing and produce more power. This helps prevent detonation and also has the added benefit of cleaning pistons ,valve seats and rings over the course of running it. Inspection of my pistons post of running alcohol and water mixtures shows the pistons are coming cleaner and cleaner over time. this will obviously help with dirtier engines in the long run and of course new engines will experience minimal carbon buildup.
I don't have a camera capable of showing pictures of this .
These are Iso and Methanol's chemical makeups
Iso : (CH3)2CHOH

Methanol: (CH4)O

Chemical Makeup of Isopropyl
http://chemicalland21.com/petrochemical/isopropanol.htm
Because iso has a larger chain of hydrogen atoms, not only does it contain more energy for a stronger flame front, it also has a higher heat capacity meaning that it can cool better and more efficiently in extreme conditions. Especially those of turbochargers , with 100,000 + rpm impeller speeds.
My testing in this configuration utilizes a centrifugal supercharger
Thus far testing has been consistent for me . Temperature differences compared to meth were negligible and there has been no significant difference in the two. But Iso does hold other advantages over meth.
Current testing , injecting from 2 psi and up , showed an increase of about 2 PSI of boost at peak. I saw up too 13 pounds of boost at 6400 RPM compared to the normal 10 pounds of boost typically seen without Iso injection.
Temperatures compared to each other indicated a 50-100* F Drop in boost charge temperatures on average.
Here is one chart log from a few passes I made at 65*F Ambient .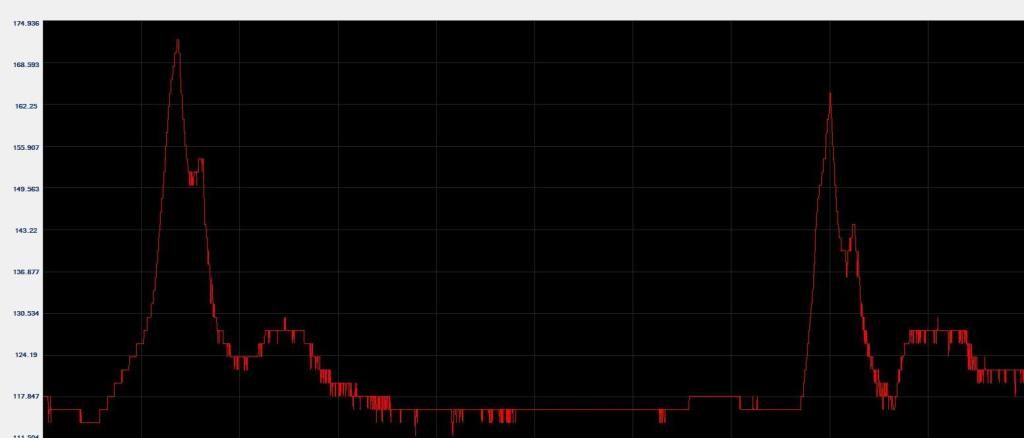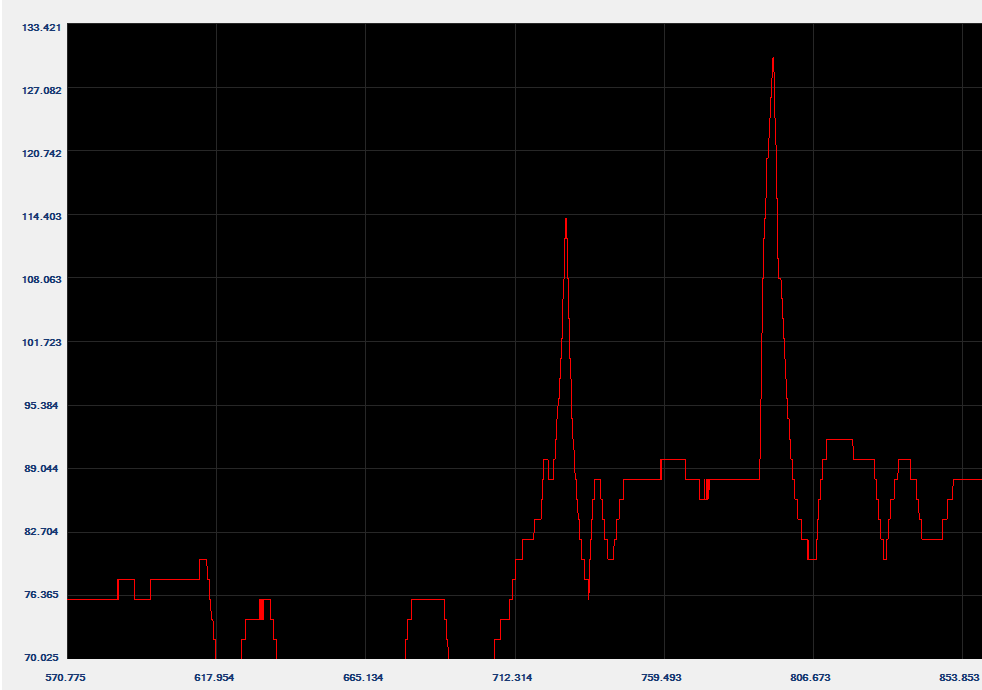 This is my engine and boost setup
Stock block NPI (yes npi heads ) With PI intake.
Hitech stage 2 cams.
Vortech V7-JT Prototype
VMP tuning HPX MAF 3.5"
Moates Quarter Horse tuning with Binary editor 2010/2012
Original 97 block on original 4r70w both with little over 200k original miles.
3.73 gearing on detroit tru track diff
Aluminum drive shaft
Mac O/R H pipe 2.5" into Borla pro XS
93 Octane fuel (self tuned)
The injection setup is :
Devils Own 250PSI pump
4 Gallon tank
Isopropyl mixed at 45% alcohol content
0.5 Gph Nozzle @ 80% of 200 PSI
Will be triggered Via Hobbs PSI switch at 2 PSI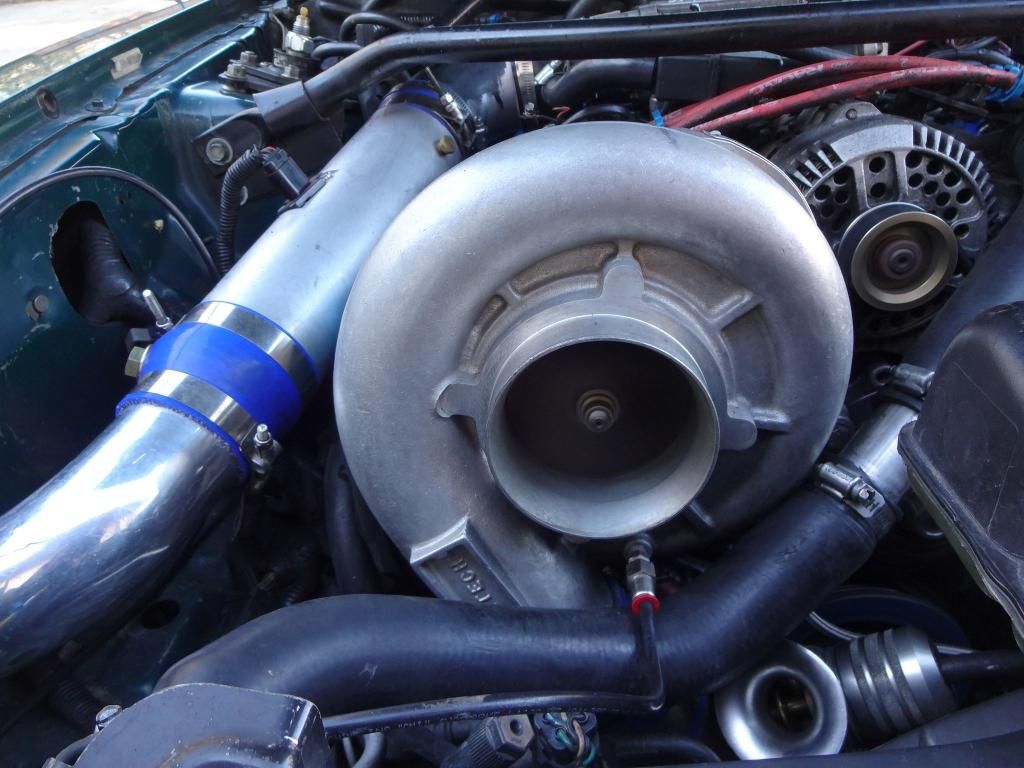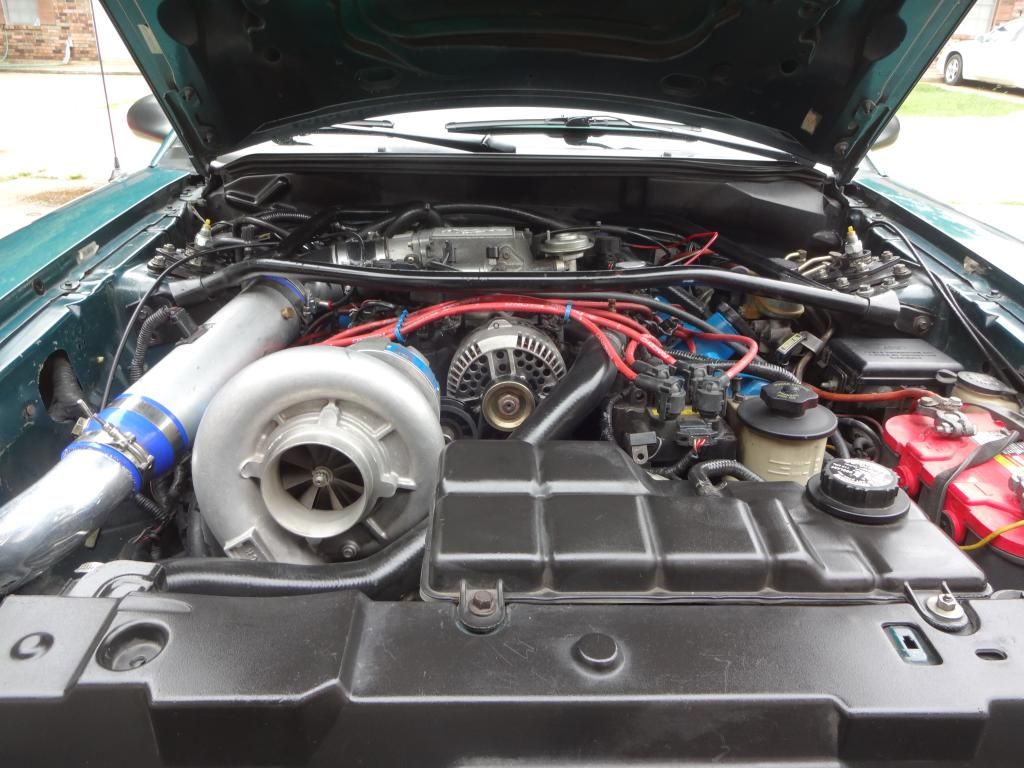 Taken into consideration is that ISO has the highest BTU content of any of the above ethy,meth combinations.
Its rapid evaporation upon injection (Flash point) , vaporization makes it great for taking the heat out of the intake charge as well. Not mentioning it wont be corrosive and it mixes with water very well. Iso has more hydrogen atoms than methanol and is water soluble also , which over all increases its ability to absorb heat much better. Temperatures will be lower across the board in comparative equal mixes.
Currently i have to compensate for environmental variables that alter the intake temperatures seen. That work is not complete yet .. this also means proportioning the amount of injected fluid at those given temperatures.
Thus far results have shown better cooling ability but nothing widely significant. The advantage lies in its increased power content and its minimal reactivity with aluminum and dissimilar metals used in injection systems.
This is a look at my tunes spark tables. In this strategy this table shows peak timing possible and can only be attained when the injection system is working properly and active. This is a safety feature for cases in which the system may have failed during Wide Open Throttle operation. The multiplier here is 2.2* of timing pulled for temperatures above 140* IAT . This prevents any issues with over timing the engine without ISO present.
Checking AFR values at this proportion without injection I see around 11.7-12.0 AFR When enabling injection a value of about 11.1 -11.3 is achieved. This can be adjusted more , but since its a safe range in either condition i will allow it to remain. Since this is a centri setup , spark timing remains higher for a longer RPM period than a PD blower or turbo would since boost builds in a linier fashion.
Over the course of time it's understood that you can tune adaptively for adders when apply meth/iso injection to a setup. Most engine failures from failed injection systems are due to poor or incomplete compensatory tuning calibrations. The purpose in tuning correctly is to take advantage of fords stock calibration features to automatically compensate for changes in IAT, AFR and potential detonation. Several fail safes can be implemented in the tune that allow AFR to be maintained even at wide open throttle. I've done this by utilizing IAT vs fuel multipliers typically disabled in the tunes. Especially since Adaptive tables are based off closed loop operations and trimming from adaptive learning in closed loop is used at WOT in the load vs RPM tables.
On various ECU systems and combinations , especially Mega Squirt , you can utilize the ability of native wide-band detection , which increases the safety and viability of injection systems in the case of failures. In these cases I'm not using iso/meth/water as a fuel , but as a coolant to decrease temperatures of the compressor without restrictions of an inter-cooler, and also changing the properties of the compressor itself with a solid liquid. This makes it for the better, and is not a trick to fix improper setups , its simple a more efficient way of inducing cooling and increased efficiency from a component that's dependent on atmospheric conditions surrounding it outside of human control.
We are essentially creating a more optimal environment for component.
The safety of these systems requires a tuner to be clever , it requires the tuner to use technique, it involves more than spotting the right number out on the wide band and checking for knock. You must learn to be dynamic with the calibration and take advantage of the features implemented in the ecu system itself.
Since this is a stock block and i saw an increase of 3 PSI boost netting 13 PSI at WOT , obviously I had to trim back some since the engine would not likely live long at that boost with such miles on it. But that efficiency is a testament in itself to the potential of the setup with hardware capable of taking the added power.
This video clip is just some sound of the car. shifts at 2900 RPM