·
Wished my car was done.
Discussion Starter
•
#1
•
Ok, for starters i got the idea from powerstroke.org. It was on there to do to the super dutys and i done it to mine. Then i was posting on another thread and someone asked about it, so i thought i do a write up on it.
It take prolly 30 minutes, tops.
Tools-You need a phillips head #2 screw driver, a straight point pick, and a 8mm socket and wratchet.
Step 1, locate two 8mm bolts under dash piece where your knees hit.
One to the left by the fuse panel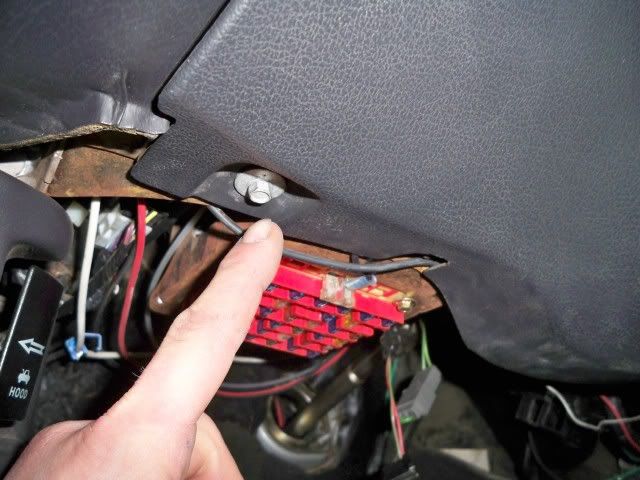 One to the right by the OBDII port
Step 2, remove panel out of way to gain access to the lower column cover
-sorry did get a picture of the panel that you need to remove
Step 3, remove 4 phillips screws from the lower column cover
-here is the screws you remove
-the cover that snap offs in all four corners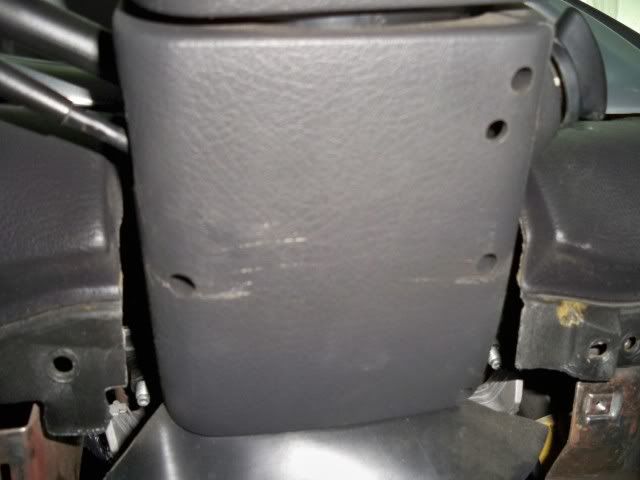 Step 5, before you snap the cover off remove tilt lever, you may need to
take vise grips to remove the tilt lever. Mine was a lil bitch to get off.
Step 6, Locate small hole in bottom of key cylinder.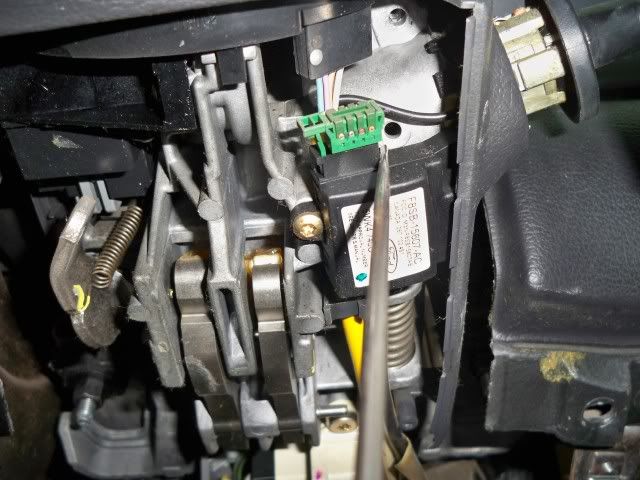 Step 7, turn the key cylinder (with key inserted) turn the run postion, take pick and press ball in then pull out on the key cylinder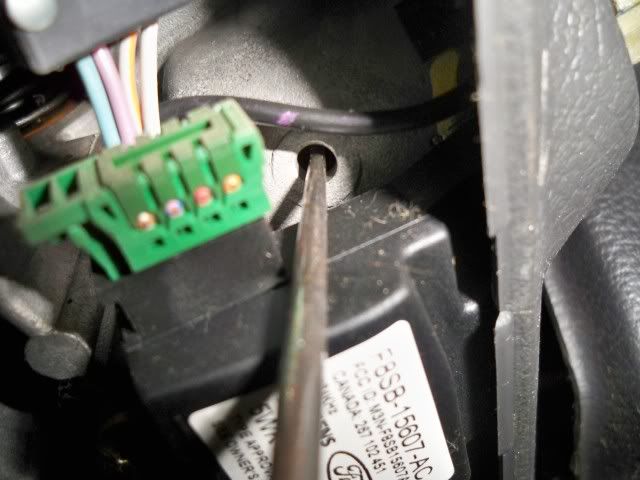 Step 8, look at key cylinder and look for the shiny metal spot that goes from one end to the other end of the cylinder
Step 9, place on piece across the area to prevent contact with metal tab in key cylinder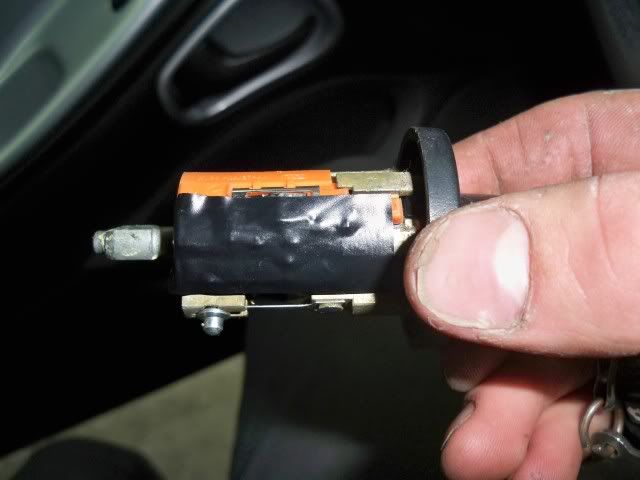 Step 10, reinsert to key cylinder housing. May take some force but it will go in
Step 11, turn key to off postion and check to see if the chime goes off
-if it doesn't go off then it worked and your almost done
-if it does go off then take the cylinder back and check the tape and see if
stand on, or you may need to put the tape on a different way
-here is what it should look like when you get the tape right and the
cylinder goes back in place just right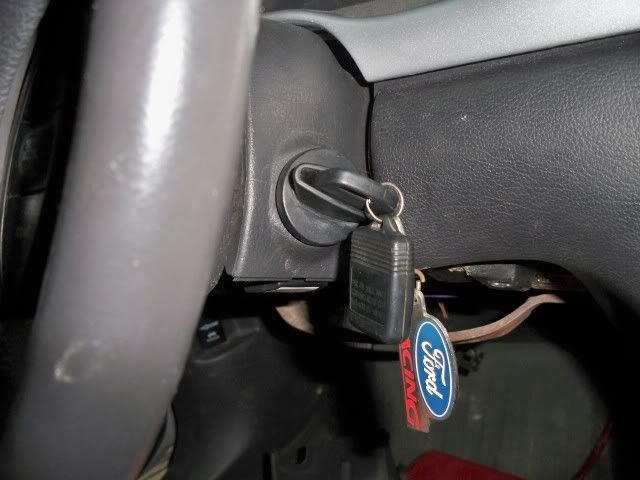 Step 12, if it worked right the you can put it all back together again and you
will have your finish product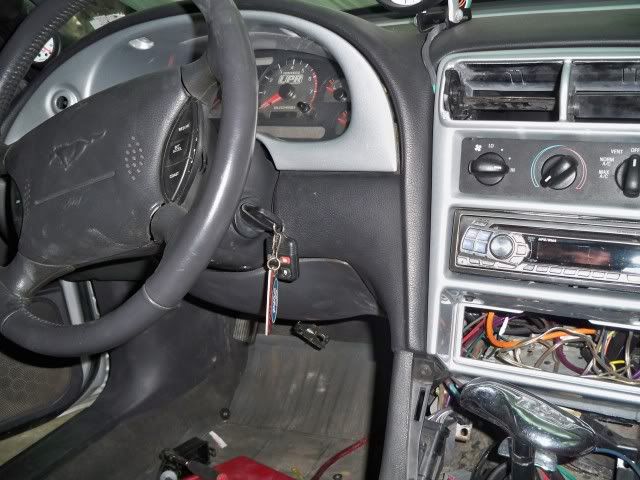 I apologize for my car look nasty on the inside, its been down for 3 and half years so its dirty.
Some more of yal try it and see if it works for you.
Hope this write up helps anyone who hates that awful ding, ding, ding!!! sound.