·
6 Cylinduh, Really Bruh?
Discussion Starter
·
#1
·
So in my journey to get a functional fog light that fits my 03-04 Cobra bumper without blinding other drivers - I have failed. I've tried a OEM-style set off ebay that leaked horribly. Found a set off amazon that didn't leak but glared like crazy. I tried LED bulbs, halogen bulbs, yellow halogen bulbs. They either sucked or glared like crazy. The other night, after much internet research, I decided to try my own retrofit. Pro retrofitters want $300 or above for retrofitted fogs. Since my headlights are already retroed, I couldn't see paying that much for fogs. Additionally, I wanted a fun weekend project.
Here are the fogs I bought:
https://www.amazon.com/gp/product/B015X1EW3G/ref=ppx_yo_dt_b_asin_title_o01__o00_s00?ie=UTF8&psc=1
$40 shipped plus proven reviews to show they have a sharp cut off - sign me up. Next I had to figure out how in the world to mount them in the car. I wanted to do this by not having to hack anything up so I decided on making a bracket. The bracket will be made from plexiglass. Back when I used to create custom subwoofer box enclosures and amp racks, I remember plexiglass being strong, cheap, easy to work with, and easily painted.
Remember, this is a journey not a how to. This is going to be a slow moving project as I go but the end budget is $80 max. I believe with the right measurements, and a bit of luck, this can be done. Below are pictures of what I have so far:
---------- Post added at 01:23 PM ---------- Previous post was at 12:45 PM ----------
Lights right out of the box
Back of lights showing the metal heatsink, adjustment screw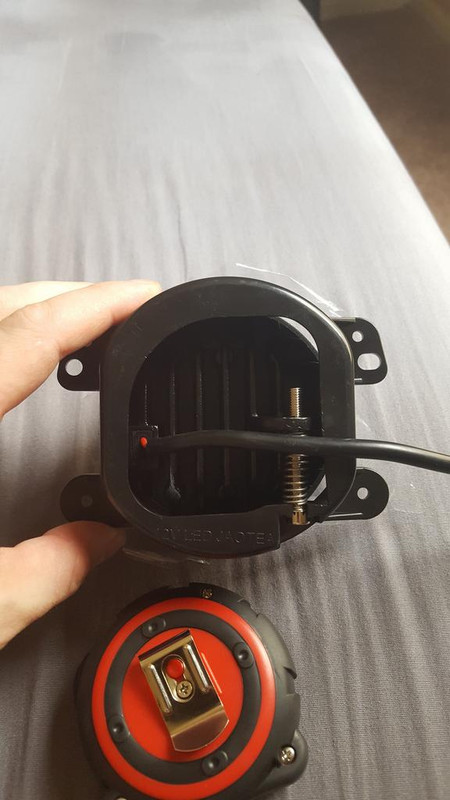 Power connector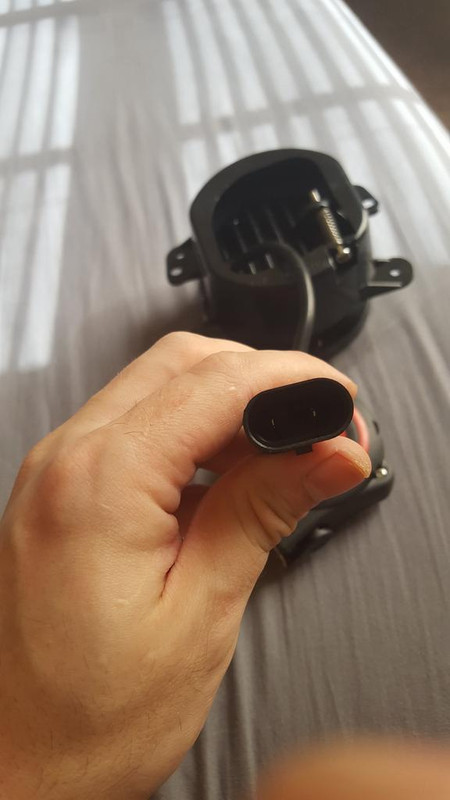 So as you can see here, the lights aren't exactly 4". They are 3 7/8".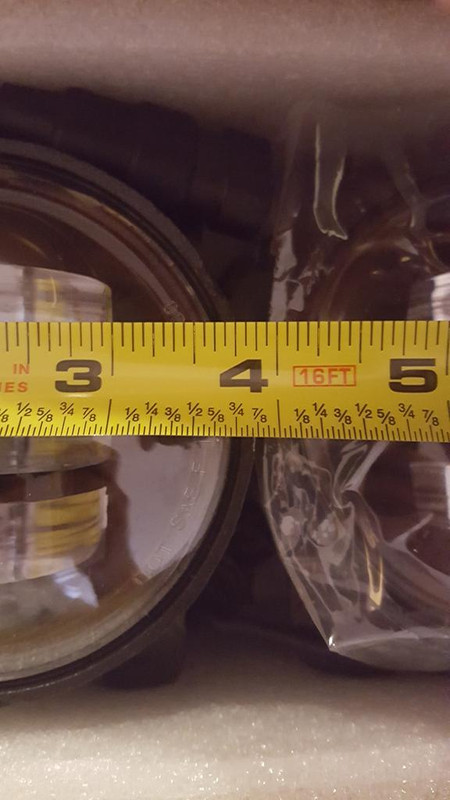 So I am not good at drawing circles the best and the curvature of the lens made it a pain to trace so I looked around and found the top of a Solo Cup from Walmart met what I needed. What luck? I used to do this when I cut holes for subwoofers in boxes. Find objects with the same circumference. It may look like the tape measure is off, but it isn't. The circumference is the same.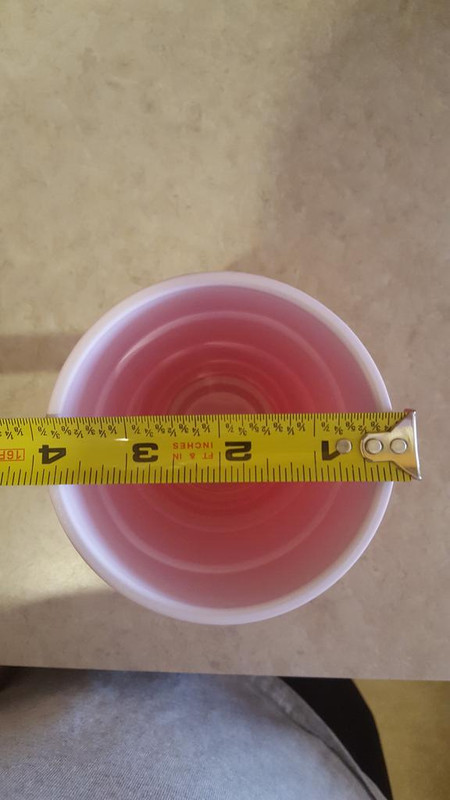 Just to get a visual of where I'm out, I took a piece of cardboard from an amazon box and started to make a rough template. Traced the cup on the cardboard and cut it out slowly and as round as I could with a razor. Got this.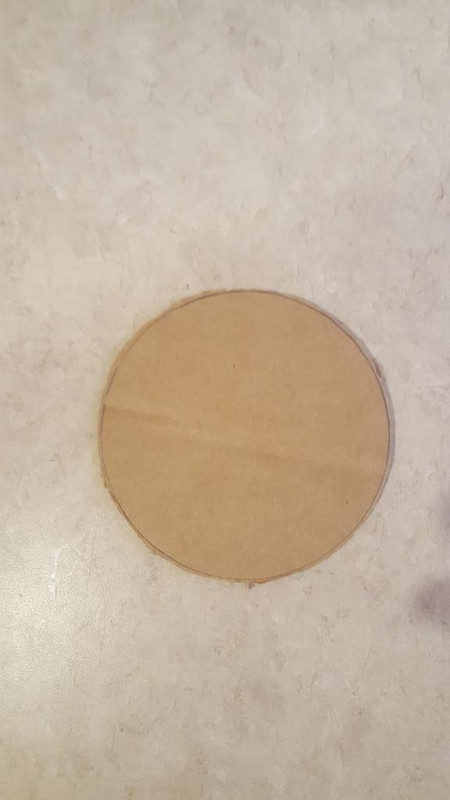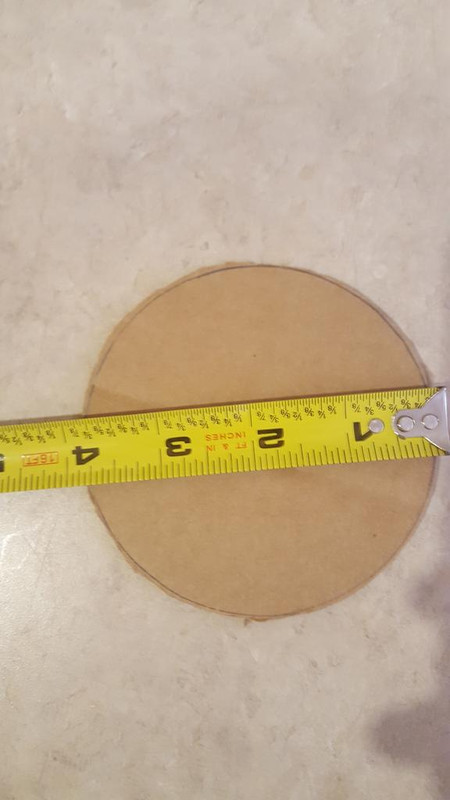 I then test fitted the template onto the LED light. Fits nice and snug - and clears the bracket that is used for the fog light adjustment.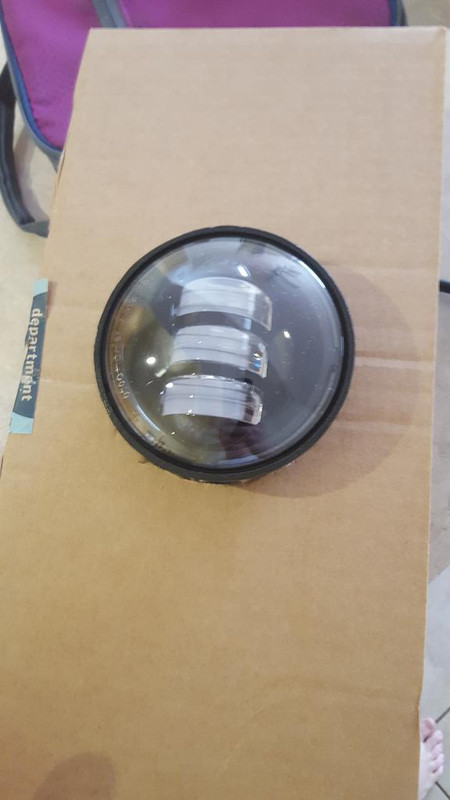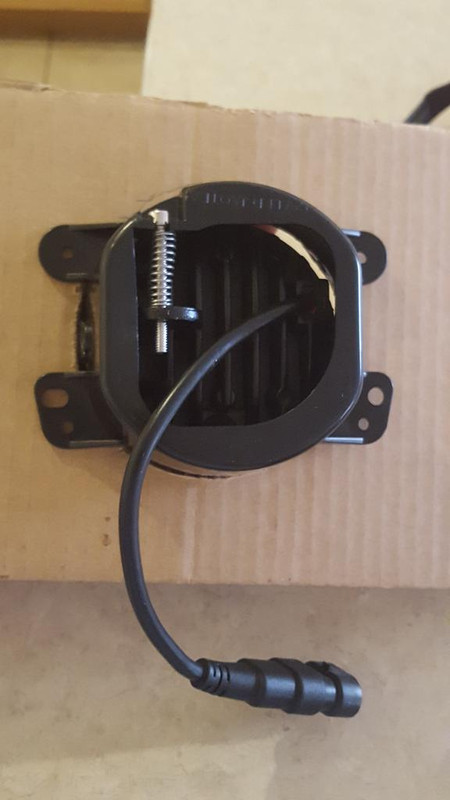 Now, I took the OEM-style fog light an cooked it in the over at 350 for 10 mins to remove the glass. I did this as I needed to get measurements from the OEM points. You can see how it fits in the template. The inside diameter fits right inside the template after I broke the outside diameter to create the crevis where the OEM glass sat in. I hope the pics below help explain this.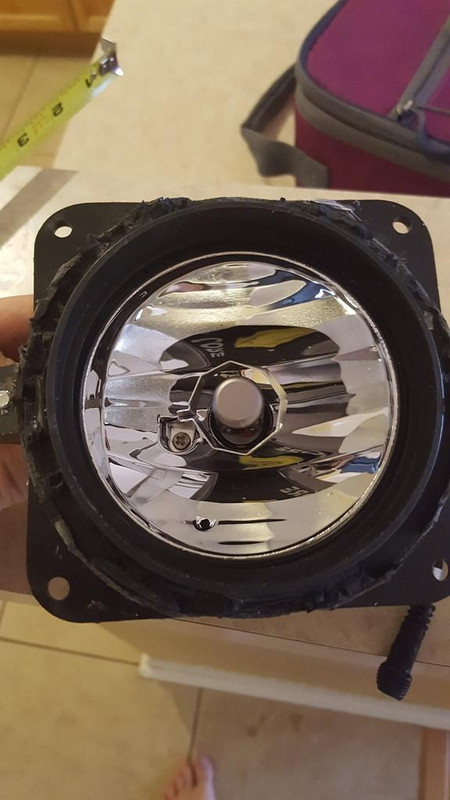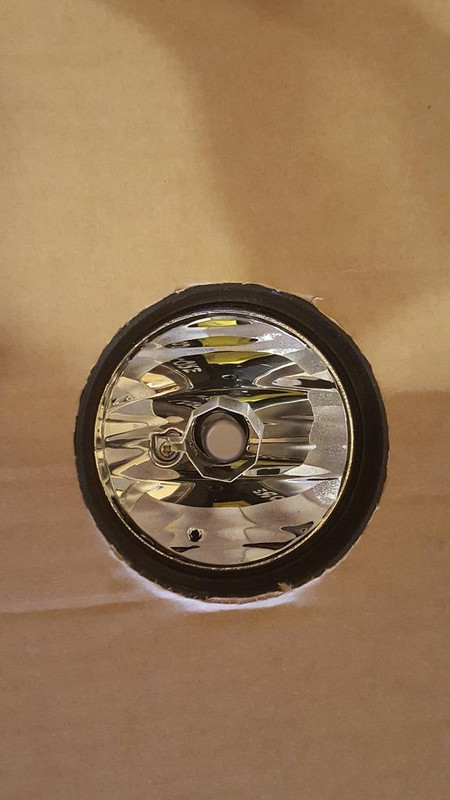 So I took the even cut side of the cardboard and taped it to the flat edge of my counter. This gave me a level piece of cardboard to measure on. I then got a level and leveled the OEM fog lights and marked the holes. I did the same for the LED's. Here's the ending template with tools I used.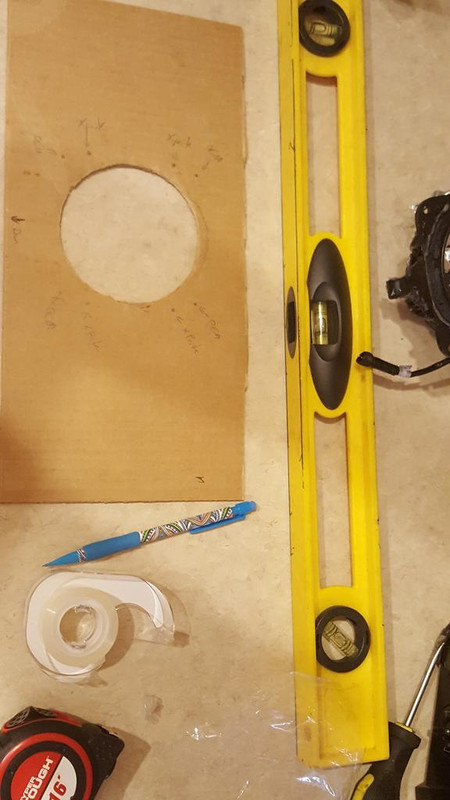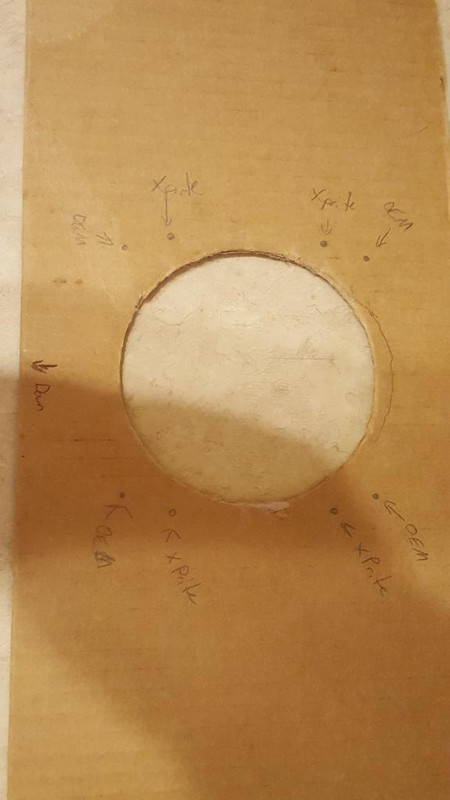 Here's what I got done so far. So here's something I need to overcome which I will do with screws, washers, and nuts. Notice the mounting depth difference. I'll need to make up for this with spacers which I'll use the screws, nuts, and bolts for. More to come on this later as I'm not totally sure how to describe it.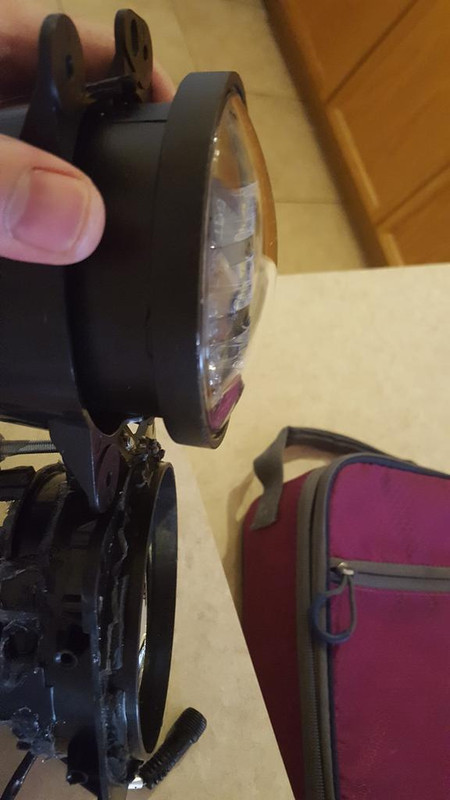 What's next?
I plan to go to home depot and get a thick enough piece of plexiglass that fits in my budget to withstand the weight of everything. Washers will be used to distribute the weight evenly. I'll explain more when I get it done with pictures. Plexiglass is easily cut with a jig saw and metal cutting bit at slow speed. I'll then paint the finished plexi glass bracket with matte black plastic paint to match the cobra fog light bezel. If all goes well, I'll just need to buy plexi glass, hardware, and paint. I already have the jig saw and metal cutting bit. More to come.