Discussion Starter
•
#1
•
I havent really been on much lately but i thought id ask for some help.
When you first start the car it runs perfectly fine. After its warmed up a bit the car will climb to 5000 rpm just fine and then it sounds like the timing will degrade. By the time it hits 5500 rpms the car will not climb any rmps and sounds like its on the rev limiter but the timing is retarded or something, also if you go to mash it around a corner and the car jerks it will shut off and not run for a few seconds. Well yesterday i was driving and i drove about an hour. Well there was a murdered out charger next to me and we stopped at the traffic light and he was reving at me and i never reved back but when i took off i was playing and mashed it. My car hit 3500rpms and it shut off and dropped maybe 1000 rpms before the motor refired(standard) after it refired i was like wtf so i brought it up to 3500 again and it lost power to the point where it would fall 250rpms(to 3250) then it would accelerate to 3500 and repeat and run like it was struggling. At idle the car was perfectly fine. Free revving it would rev up but the higher you rev the worse it missed.
So i went ahead and went to dinner came out, car was still warm so i tried it again. When i pulled out Went right to 6000 rpm no problem. I drove to a friends house 15 minutes away and no problem. I dropped it down in the highway to check it again. Wouldnt go over 5000 rpm. When i pulled onto his street i opened it up and it wouldnt go over 4500 rpm and it was bucking like i described earlyer.
Just keeps acting like that, i changed the fuel filter 3 months ago. There are no codes and the motor isnt in reduced power mode. I dont think its a clogged cat because it bucks. Clogged cats act like what it does at 5500 rpm when it sounds like the timing is retarded.
Also does it with traction control on or off.
Any ideas would be appriciated i have alot of spare parts to swap around.
Also dad gave me this off the built 4.6 motor since were running the boss now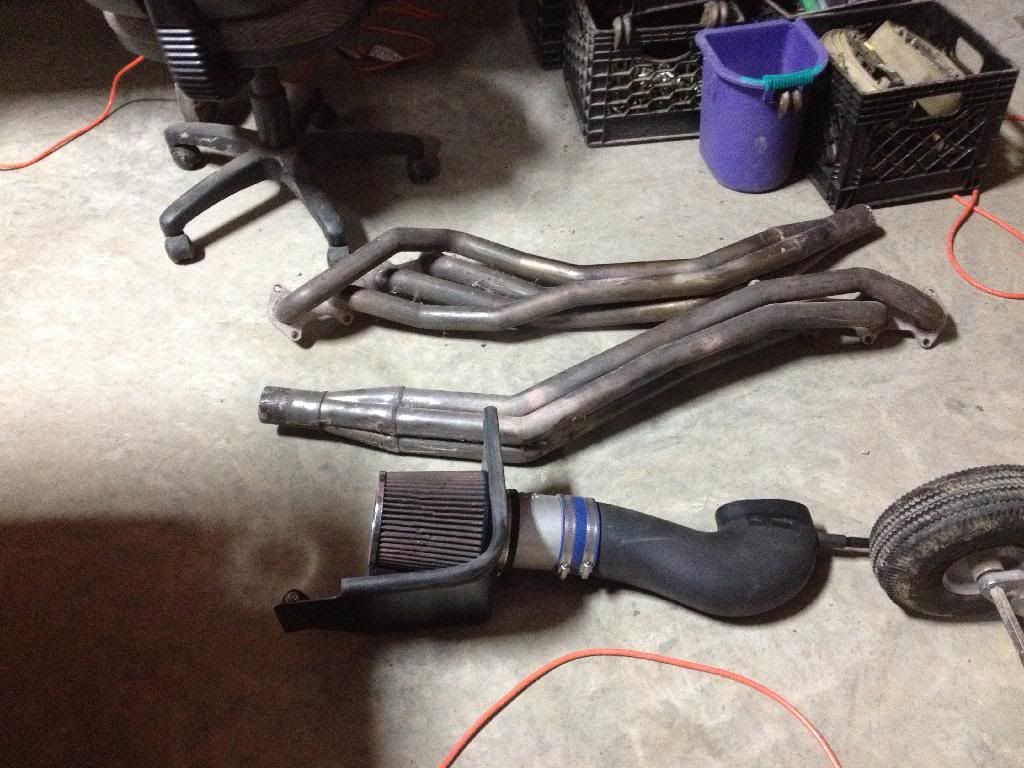 so ill put the long tubes, the cai, im gonna order a bama tuner and a ford racing high rise intake manifold in the next couple weeks. Im excited but id like to know the problem before i jump into this