Discussion Starter
•
#1
•
Some pics for SSG Pete so not to clutter up 98SnakeHorse thread.
I am using an On3 kit for reference and no real complaints. Especially as things are not stock and I'm will not blame someone for something it was not designed for. So what I had was stock fan assembly was extremely close to turbo housing. Maybe 3/4" and made it very difficult to install or remove. I had already cleaned up engine bay and radiator core support was still a fugly mess.
With that I grabbed saw and cut out top of core support.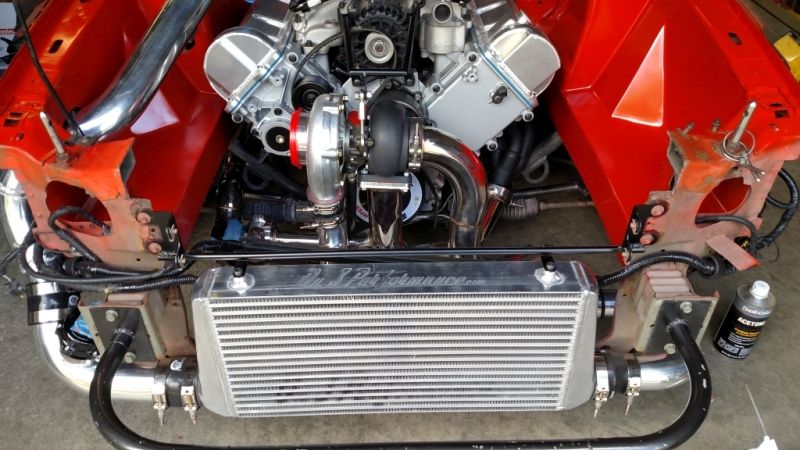 Used 1/8" thick steel for rebuilding top. 3" on top and 2" in front which is the same as stock. It is just slightly heavier than what I removed but allows for rad go completely under it.
I reused the stop upper mounts. Just cut them up and added a small wall to drill and tap threaded hole for screw to mount it to support. I did have to trim top posts for mounting maybe 1/4", otherwise it was a tight fit. Trimming lets rad have some ability to move with chassis better as it would have been in stock location.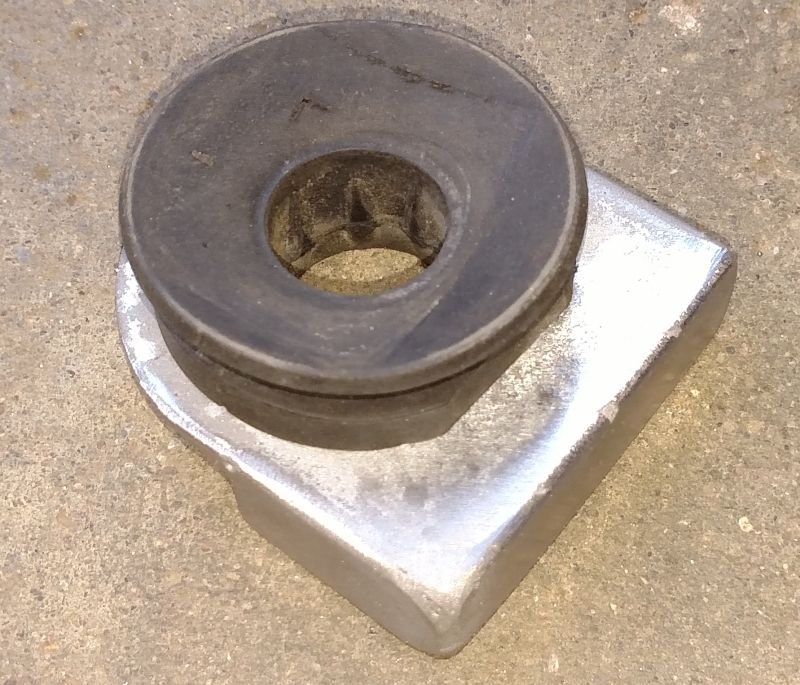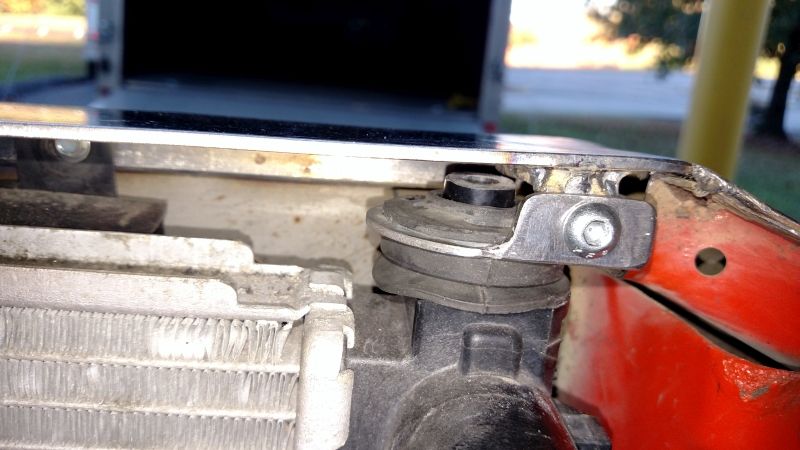 Lower mounts I cut off the bottom of core support. Then notched support and moved them forward 2". Even made room for radiator drain too. Yes I should have just replaced lower with tube and still may.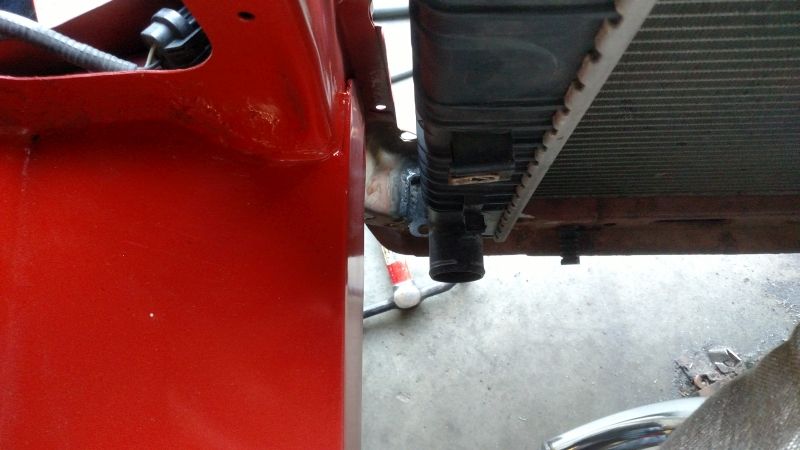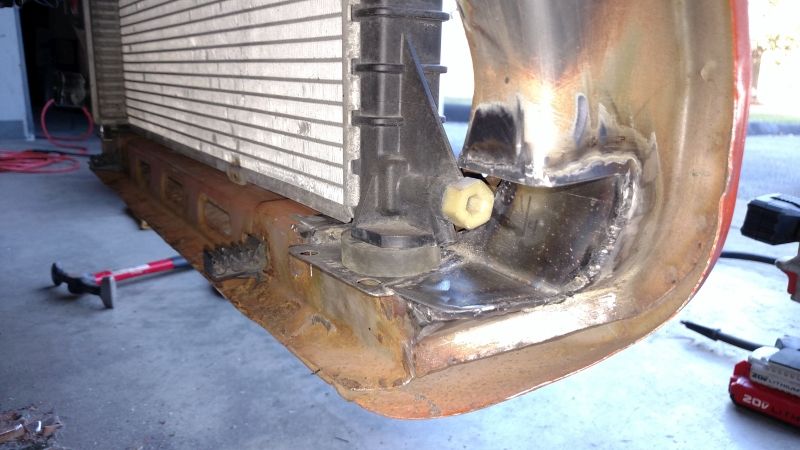 Cleaned up and painted.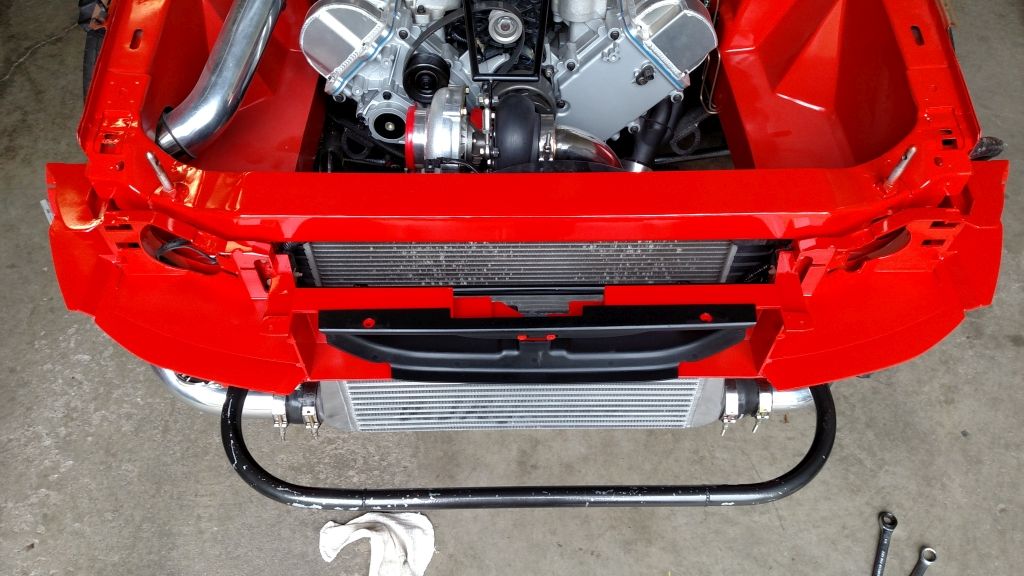 Now plenty of room for turbo and upgrades to turbo in future. I can also get a hold of replacement radiator or fan easier using the stock components.