Discussion Starter
•
#1
•
So I woke up to this terrible noise coming from the street in front of my house, so I getup open the blinds and see this...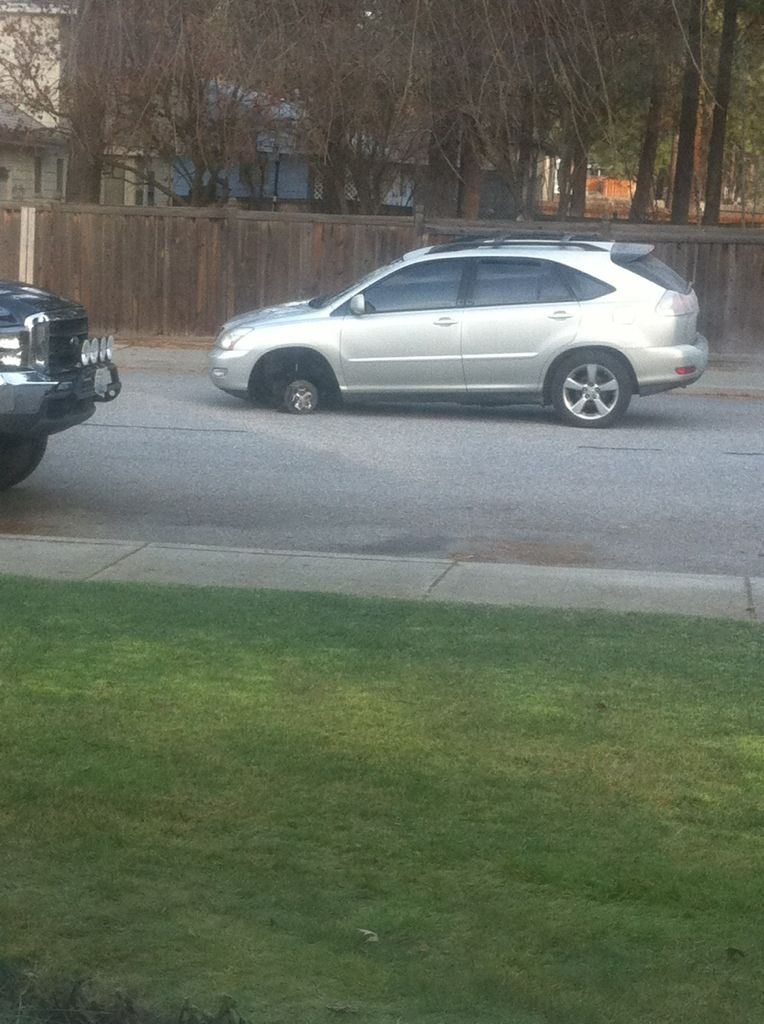 My first reaction is where the **** is the wheel/tire and did it hit my truck? Well it turns out I was in the clear as this happened next.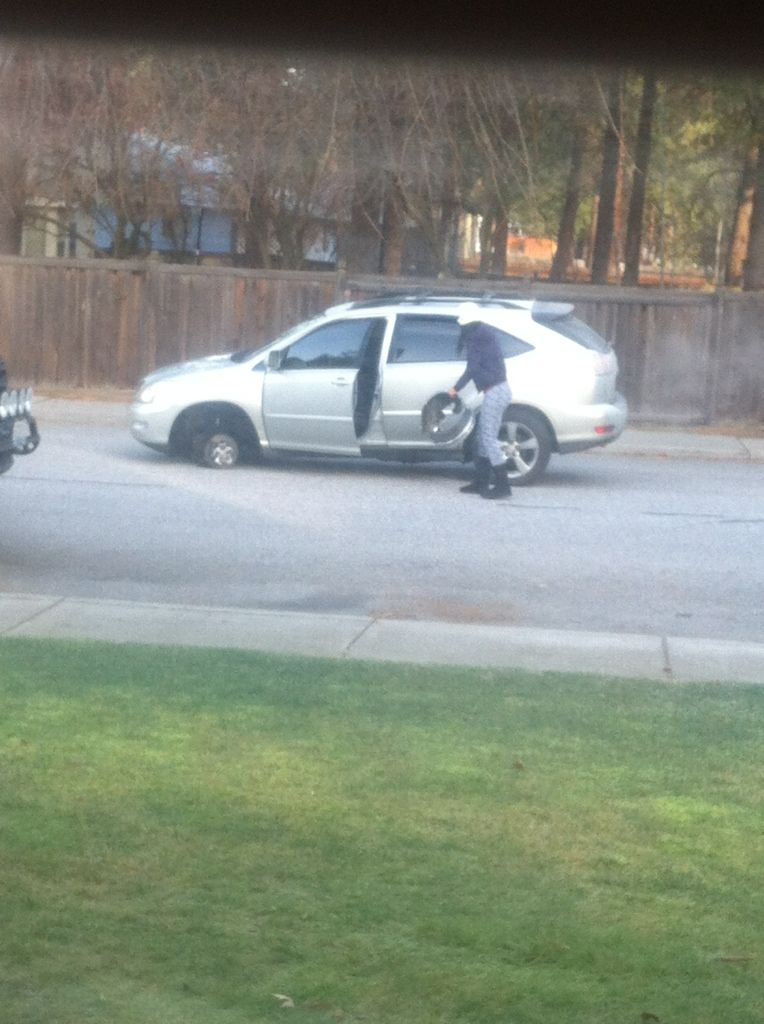 This broad gets out of her moms Lexus (I'm assuming its her parents, she lives around the corner, looks real young, and always drives like a pompous asshole) she walks over to my neighbors driveway, picks up just the dented, scraped, destroyed wheel, no tire attached or anywhere to be found. She tosses the wheel in the back seat, gets back in and tries to drive off. Of course it doesn't go anywhere, its only FWD, so she just spins the hell out of the rotor on the asphalt, shooting sparks everywhere, and I could have sworn that she gouged up the rotor so bad that it ripped off a brake pad while it was spinning. She keeps trying to drive it away until some guy in another Lexus stops and tells her to stop.
In about 45 seconds two guys stopped to "help" her put the spare on. And by help i mean she sat in the car and tweeted about how her life sucks, while these 2, now 3 guys struggle to get whats left of the destroyed wheel off, and the spare on. They finally do and when she drives off, after she had done so much damage to her front end, the front wheels pointed well away from each other.
And I just sat in the comfort of my house and watched it all unfold, I wasn't going to help the dumbass. You can't fix stupid.
Some peoples kids...