Discussion Starter
·
#1
·
Figured I'd share my modifying addiction. Here are pics and mods done to Nasty03. I bought this car 2 years old and found out later she was a repo from Jersey
She was a little rough and only thing done to her was exhaust (which I ended up fixing since it was poorly done). After doing the exhaust, I was told this car was too masculine for a girl to drive. That is when Nasty would come to be. I think she is too much for a man to drive now
Sorry guys-had to. Any one that knows me knows I am a jokester. Here are the mods and pics (which is hard to keep current!!):
The beginning, after replacing the very ugly GT wheels and upgraded to the Black Bullitt Wheels. I just had the 20% tint done.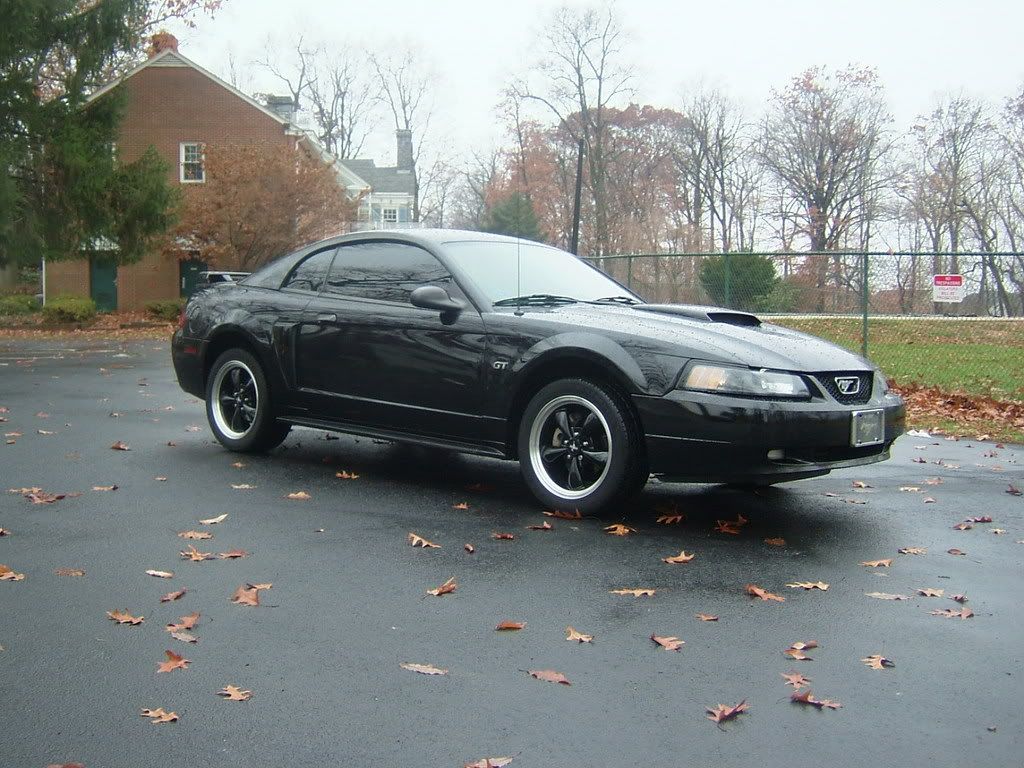 Today, after swapping from the Ford racing Bullitt Wheels to the Torq Thrust M wheels. Got a great deal on rims and tires, and found out you can fit 325/45-17 slicks in the back
and the mods as of now (I'm sure I'll forget some):
Custom 3" catback, BBK longtube headers and h-pipe, FRPP 3.73 gears, FRPP C-springs, Accufab throttlebody and plenum, MGW short shifter, clutch adjuster, Steeda underdrive pulleys, Steeda cold air intake, Line-lock, driveshaft loops, subframe connectors, Brembo slotted rotors, 245/45-17 NITTO 555Rs in front, 325/45-17 M+H Racemasters in the back, SCT XCal SF3 Tuner with custom tuning by SWARR Auto.
Gotta look good too
:
20% window tint, Xenon quarter window louvers, ABS rear window louver, sequentials, black Shelby Torq Thrust M rims (17x8 in front, 17x10.5 in back), Smoked headlights and foglights, 8" black antenna, UPR chrome billitt scoop inserts, Mach 1 grill delete, painted Mach 1 chin spoiler, UAD skeleton grille pony emblem, UAD airbrushed flamed radiator cover, MGW underhood dress up, chrome strut and nut cap covers, UPS 2-tone interior knobs and coat hooks, FRPP Bullitt Pedals, MRT billiard shift knob, redline tuning hood struts, GT embroidered floor mats, polished shifter bezel, and Saleen S281 wing.
Like I said, never ends and I'm sure I forgot to list something