Discussion Starter
·
#1
·
Hello all new to the forum not new to the car. I've had my Mustang for a little over a year. I've been trying to sell it for a while now. After Craigslist people have pissed me off to no end I have decided to keep it. Might as well. The car is paid for gas and insurance aren't bad, so why not keep it?
The car is a 2000 GT 5 speed 83,000 miles. After I bought it I put new tires, tokico hp shocks, Steeda tri-ax shifter, O/R x-pipe, painted the wheels, and HID's. The car was already lowered, cold air intake, and rear end gears when I bought it. Future plans for now are to order a tune, and fix the shift fork. It has the problem of popping out of reverse and a small grind into 2nd gear. I will probably change out the clutch while I'm in the tranny already.
---------- Post added at 02:13 AM ---------- Previous post was at 02:12 AM ----------
NOW ON TO THE PICS!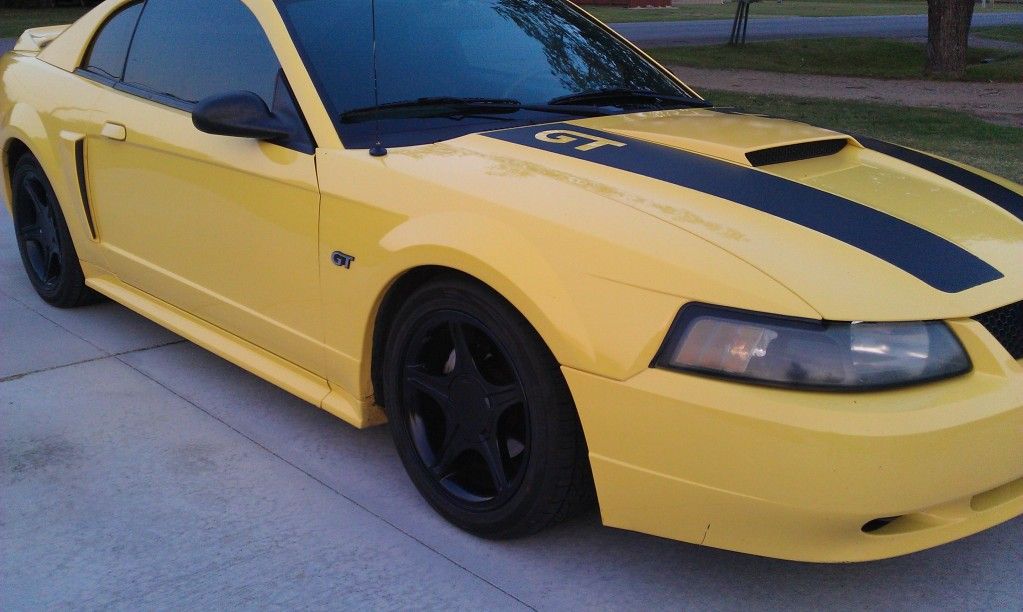 IMAG0458-1.jpg Photo by killer20072001 | Photobucket
IMAG0463-1.jpg Photo by killer20072001 | Photobucket
IMAG0461-1.jpg Photo by killer20072001 | Photobucket