So I finally got it painted, Took me a bit longer then I originally thought but it's done. And looks real nice. I got some Bullitt wheels for it, deep dish in the back. After I realized how much work was actually going into the car I decided to stay true blue instead of my flat black decision.
Still gotta put all the emblems back on, replacing the GT emblems with 4.6 high performance ones. Got to put the Aluminum tank cover on there, and the mudflap. Also got the chin spoiler on today. After I buff it out it'll look real good. Not that it already doesn't.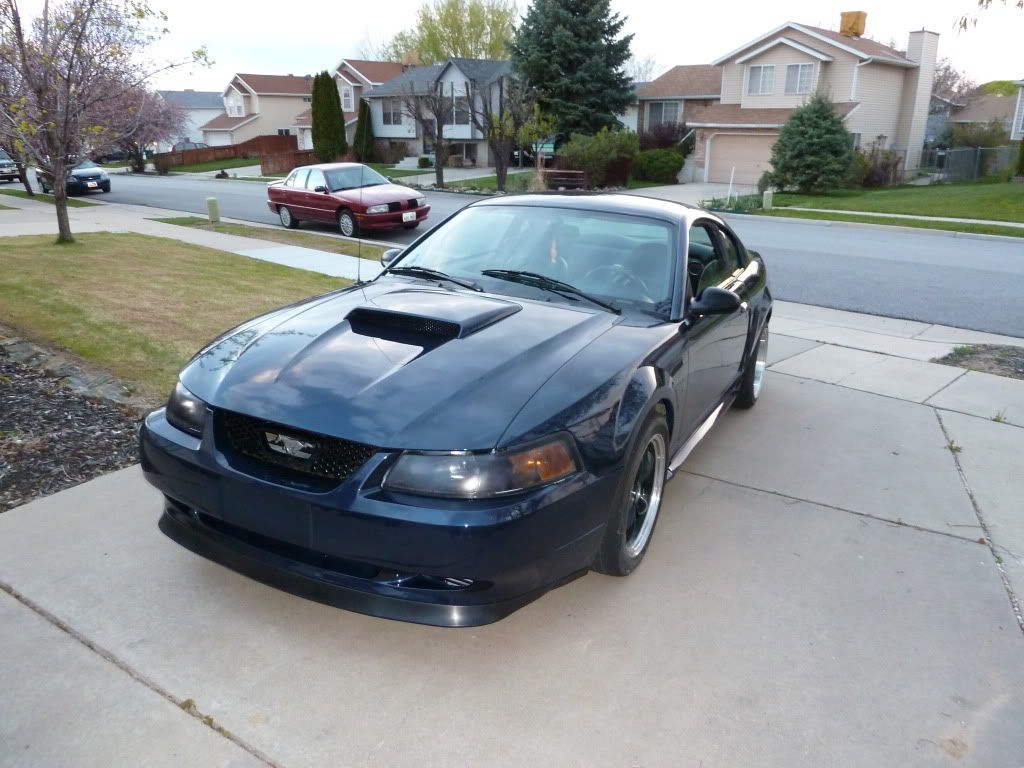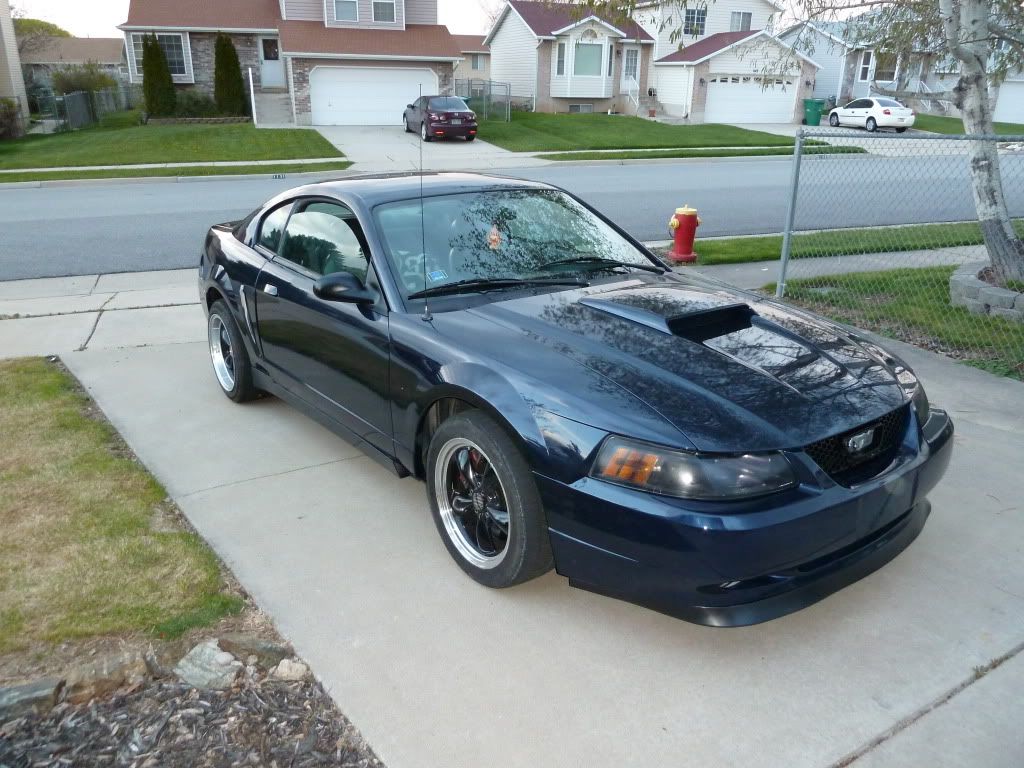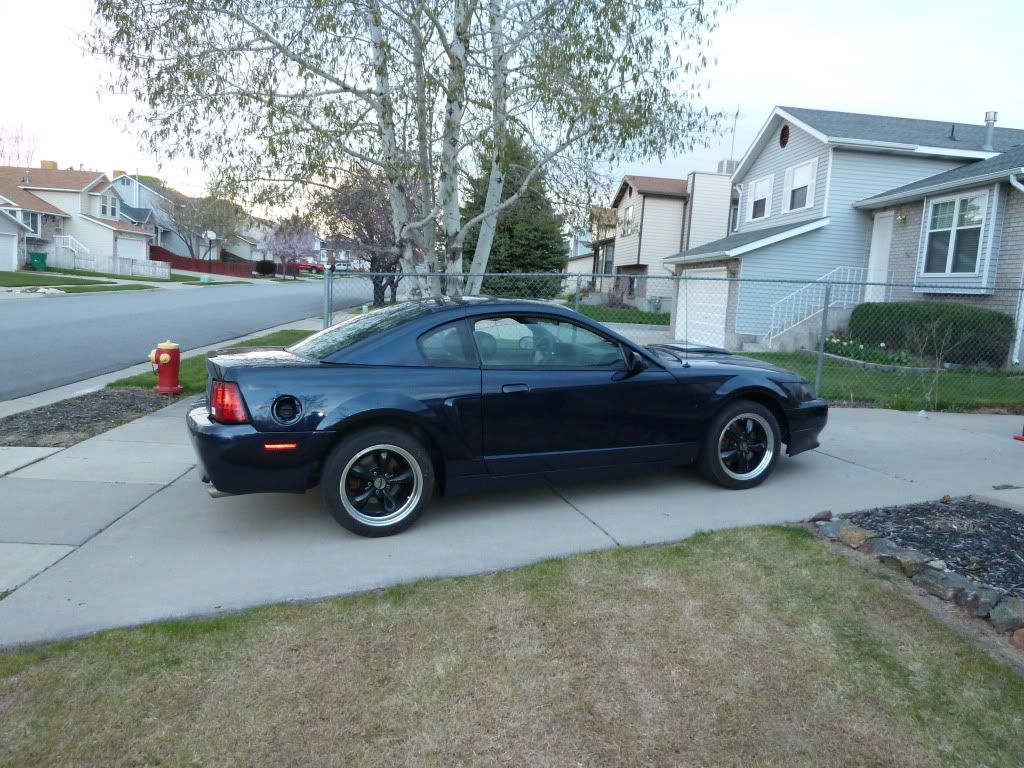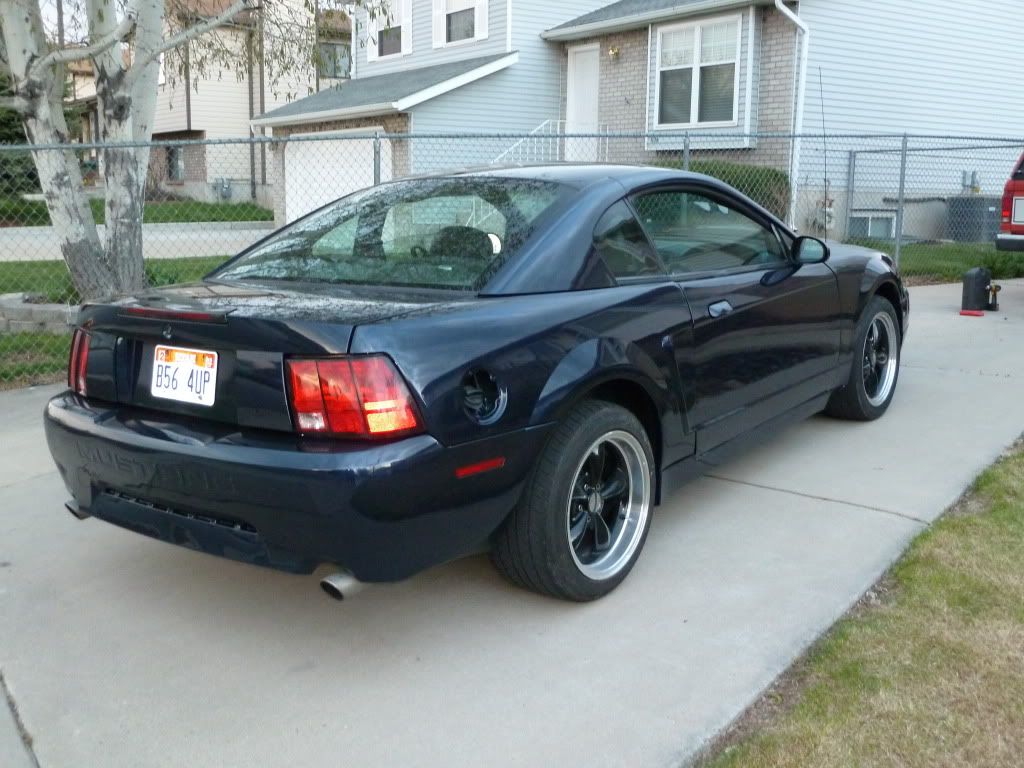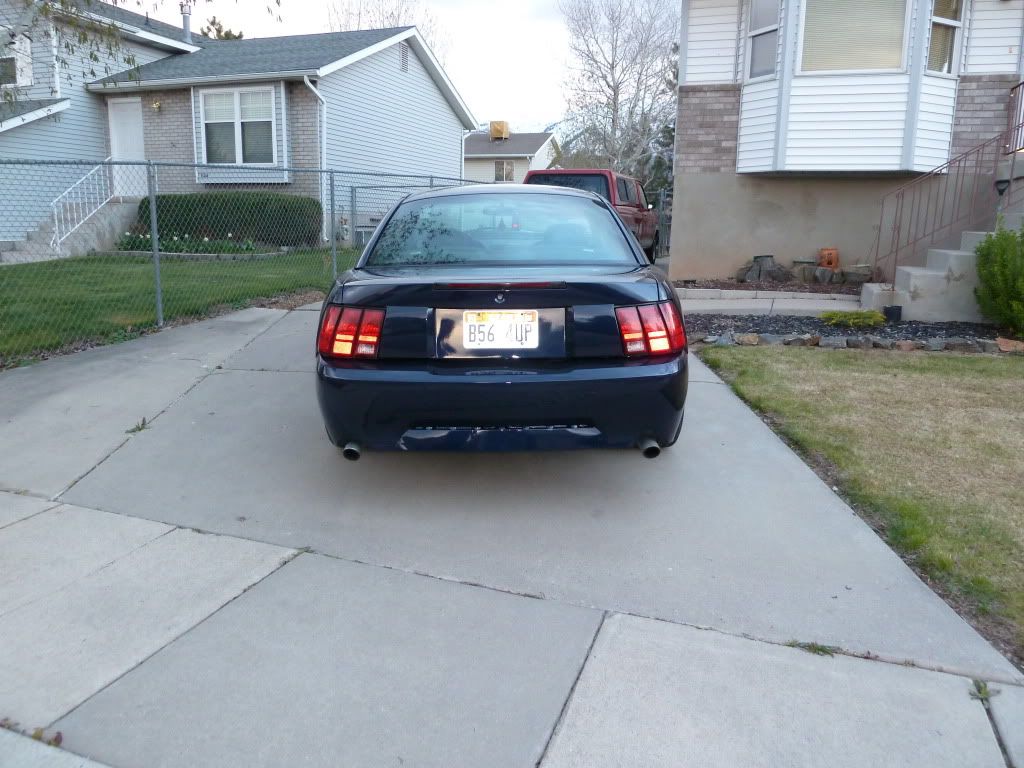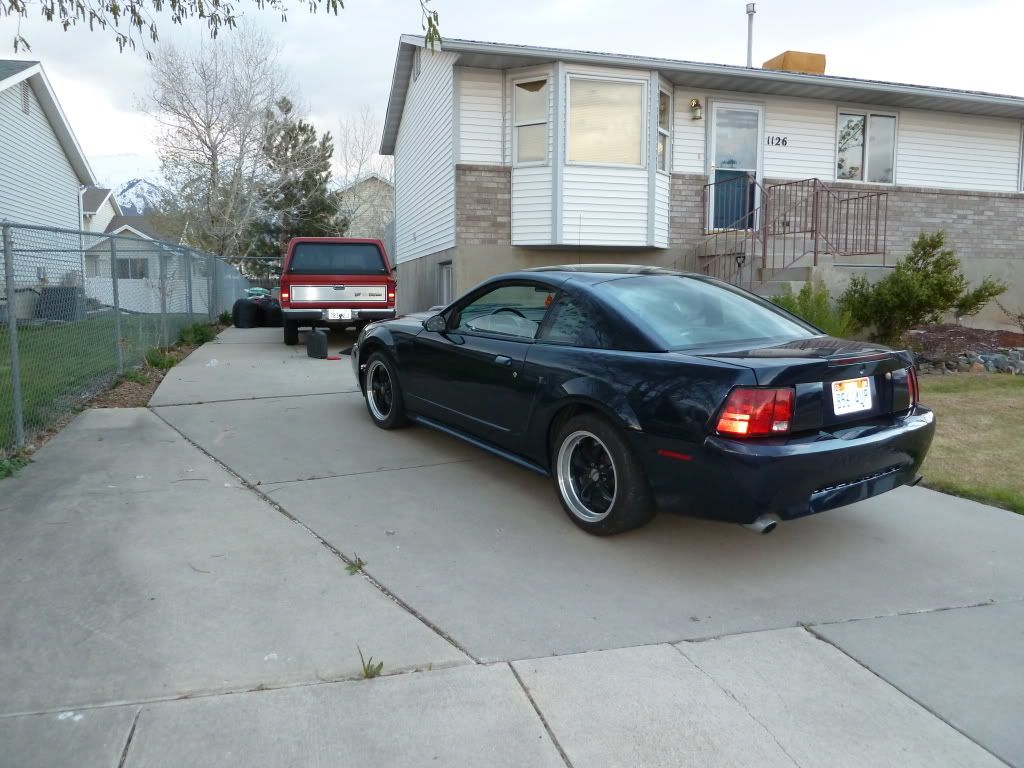 I also bought a steeda short shifter, I likes it.
Looks pretty good, right? I did all the prep work myself and had a more experienced guy spray it for me.