Discussion Starter
•
#1
•
Woke up really early today to drive up to Bassani's shop in Anaheim, CA. Met up with Kurt one of the sales guys there. They were going to put the longtubes in a box, but I told them not to, because it wouldn't fit in the mustang lol.
I also went to Hillbank Motorsports in Irvine while I was in the vicinity and talked with Ashton and a few of the other guys up there. He gave me a little tour of the facility and it looks way bigger than the it appears outside. My club is going to have a meet up there sometime this month or next month.
Next stop I went to Detailing.com's shop. Man they have a lot of detailing supplies and even got to try out the Flex DA with Meguire's microfiber system. That thing is beefy and feels way more comfortable than my Porter Cable. Will have to pick one up one of these days. Rene', the guy that works there was very helpful and answered many questions I had. Great customer service. I finally left after purchasing my Gilmore foam gun. Woop woop. Anywho, I've been rambling enough so here are the pics.
A pic with the longtubes, o/r extensions and cats.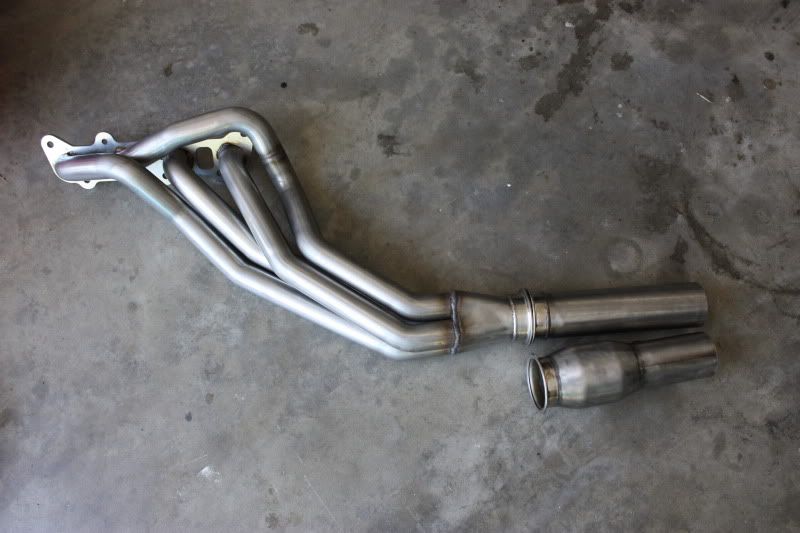 A pic of where the longtubes and extensions meet up. You can see it will be held together with V-band clamps. Just like how turbo kits are held together.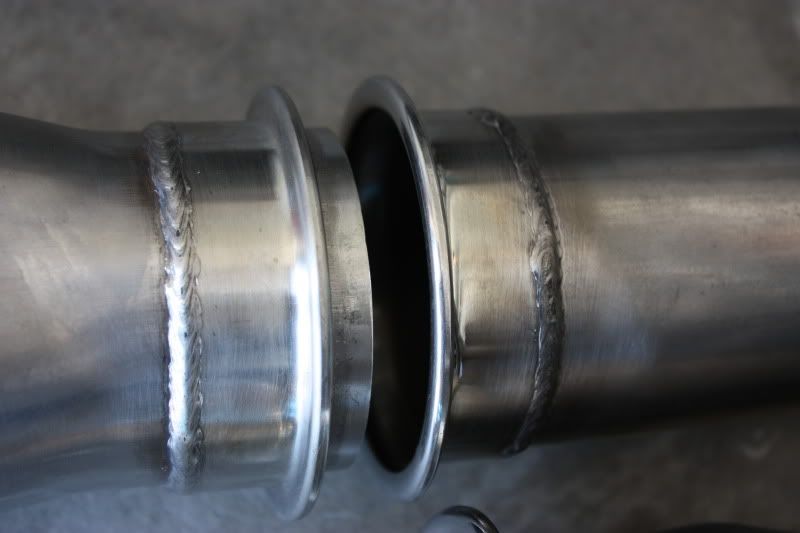 And the thick flange