Some pics of my clutch job.
Parts List :
RAM HDX Clutch kit + RAM Aluminum Flywheel + Dowels
Ford Racing Clutch fork + Pivot Stud
Ford Racing Throwout bearing + Pilot bearing
Teflon Rear seal + Slinger
Magnaflow off road X pipe + Mil eliminators
FRPP Aluminum Driveshaft
Steeda Adj. Clutch cable + Clutch quadrant
Billet firewall cable adjuster
MGW Short Shifter
Clutch Freeplay Kit
Royal Purple sychromax fluid
ARP Ultra Torque Lube + Blue threadlocker
Metal Plate for between the engine and tranny
VHT 2000 degree paint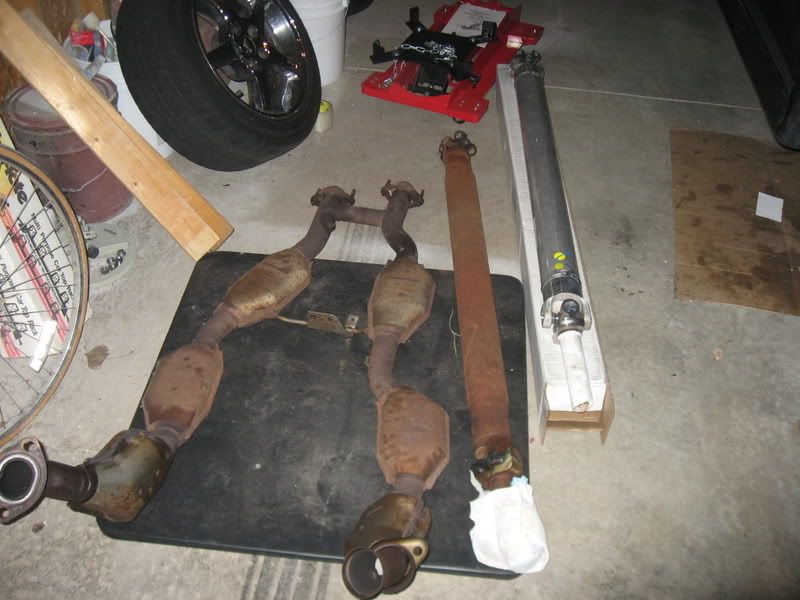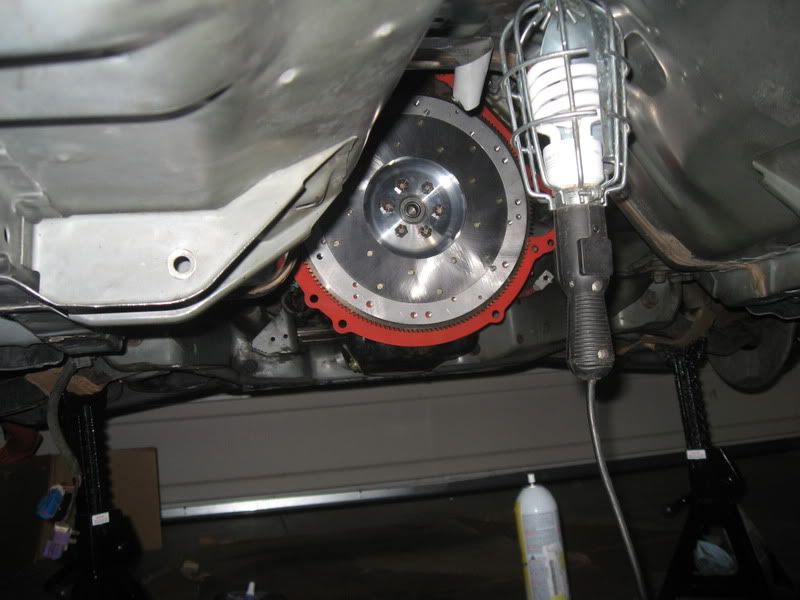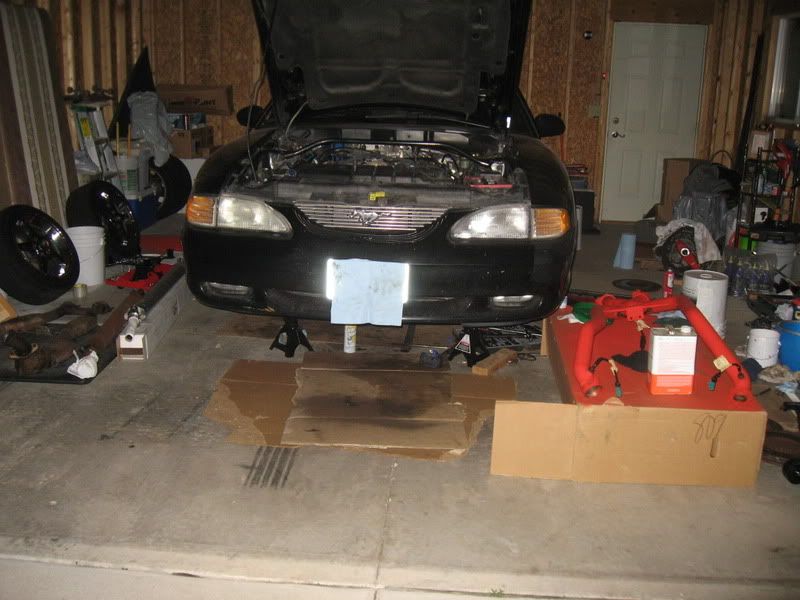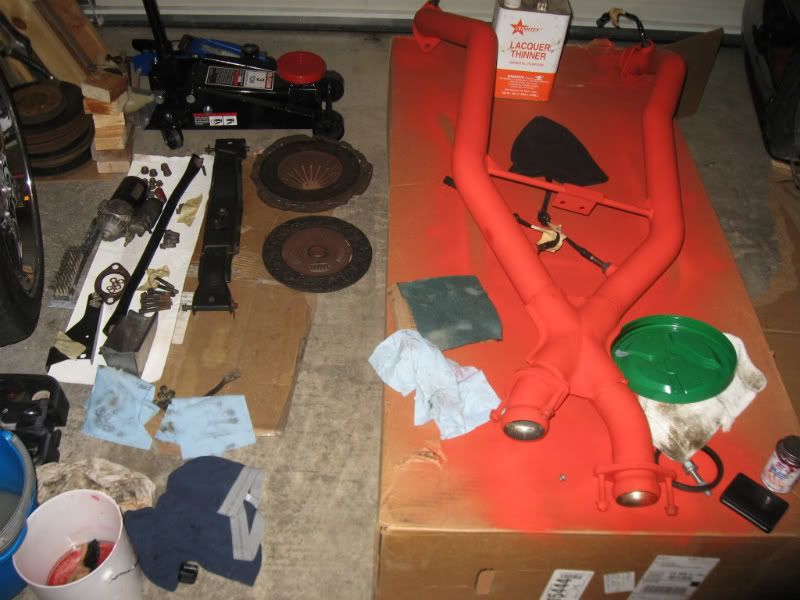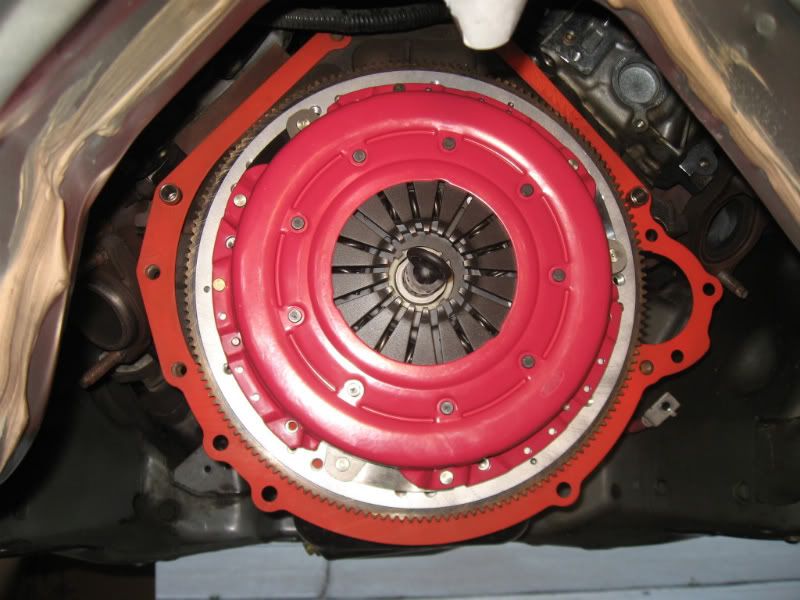 All thats left now is to put it all back together but im having troubles getting the input shaft on the tranny to clear the new clutch forks when trying to put the tranny back on, so far trying to tilt the jack and have the back end of the tranny hang down lower then the front hasnt worked so il get back at it tomorrow and try to get that huge tranny back on without damaging the new clutch forks.