Discussion Starter
•
#1
•
Never thought the day would come. Project Secondhand Snake is finally under way. Today I got the most difficult part of the build, a complete Eaton swap kit.
Objective: To create a complete 03/04 Cobra clone using only secondhand parts, as low cost as possible. Exceptions to the Cobra design include an S-281 spoiler, Bullitt rims, and possible Mach 1 gauge cluster. Paint will be all black, with a custom asymmetric ghost snakeskin pattern on the rear.
Background: Project started in March 2010, when I purchased a 2000 Mustang GT with an astounding number of 03/04 Cobra parts on it already. In addition a number of aftermarket upgrades were already installed. These include 03/04 Cobra bumpers, scoops, interior (minus gauges), brakes, suspension, 01 Cobra T3650 transmission, P-71 interceptor motor, bilstein shocks, fully welded subframe connectors, off road X pipe, mufflers, cat-back, lowered 2", stiffer progressive rate springs in rear, softer fixed rate in front, Centerforce II clutch, aluminum flywheel, pioneer head unit w/600 watt amp, shaved door handles, C&L CAI, TB, grille delete, rolled fenders and likely a few more things that I'm missing.
Cost of the car (plus all the extra parts that were thrown in); $3500
At that point, the car was a complete and total paperweight. Massive front camber problems, electrical problems, locked up brakes, vacuum leaks, exhaust leaks, a caved in quarterpanel, poorly done shaved doorhandles, primer everywhere, poorly installed gas tank, unhooked e-brake, misaligned bumper, misaligned fenders, misaligned hood, bad bearings and destroyed tires. Here it is when I got it:
After that, I put a considerable amount of work in to fix all the aforementioned issues, and got it to pass NYS inspection.
Cost of repairs; $500 All work was done by myself, with the exception of the inspection, and the bearing being pressed in, I don't have a press. Low cost, but hours upon hours of labor.
...and then the body work was done...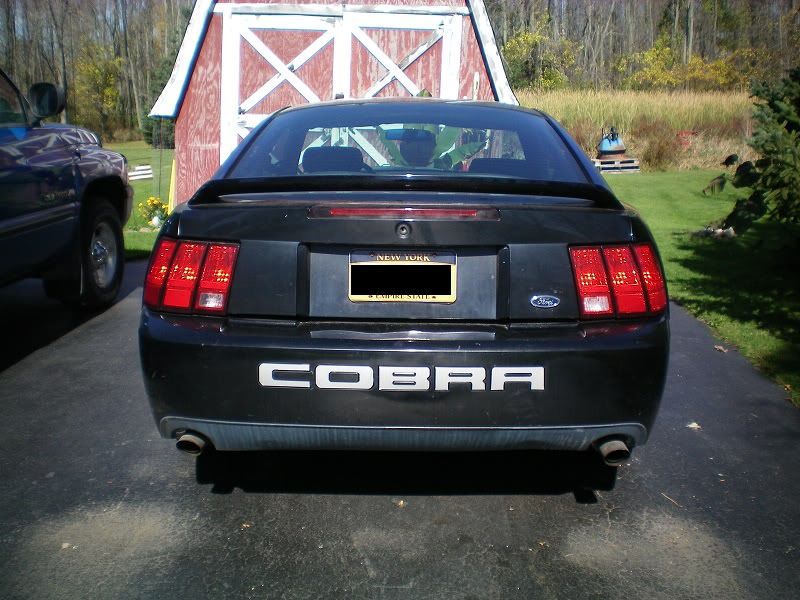 Total so far: $4000
I originally thought I got hosed for buying such a paperweight for $3500, but considering as it sits it's better than a stock GT, and it only took that little to repair, I think I made out pretty well.
Stay tuned for Part 2!