This might be in the wrong section, but this is really irritating. I can't find a support for my aftermarket radio for my car. Here's a pic to see what I'm looking at.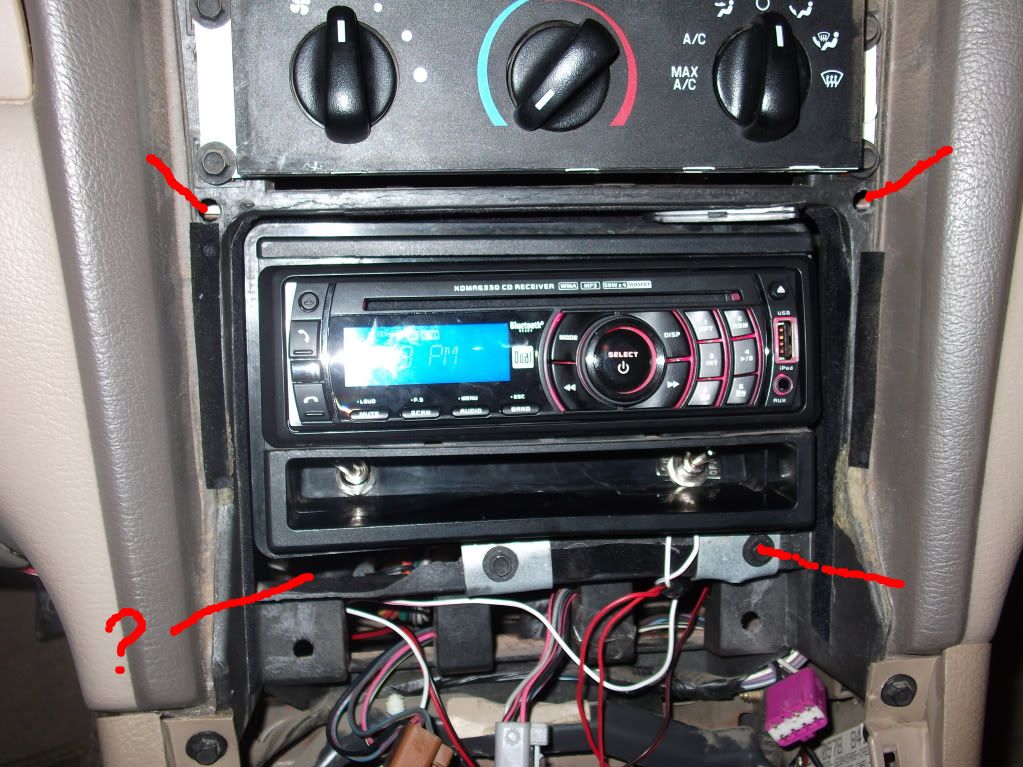 Nothing I find fits. The two brackets at the bottom right holding the radio up. Other than that it's just sitting there. I went to autozone to find a bracket and got the one specifically for our cars but it doesn't fit. The bottom left plastic is destroyed and gone, is there a peice I need to buy for this? Or do I have to buy a whole new dash peice?
Btw I'm extremely limited on tools.
EDIT: Notice top right of the radio there's two shims in there to keep it from falling backward.Lol. If I can get a picture of someones set up and some help that'd be cool.