I've looked around the Internet quite a bit and there's only one place that I found that sells a kit that I like. But it still wasn't quite what I was looking for. It cost over $360 and made from 1/2" MDF which i think would be really heavy. So I made one of my own. I used a 3/8" hardwood ply and some aluminum brackets to hold it together. Total cost was around $60 bucks and the total weight is a hair under 19 lbs.
Don't mind the dirty carpet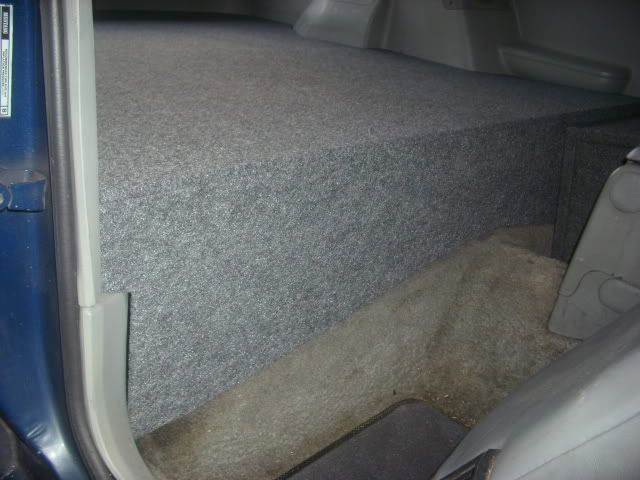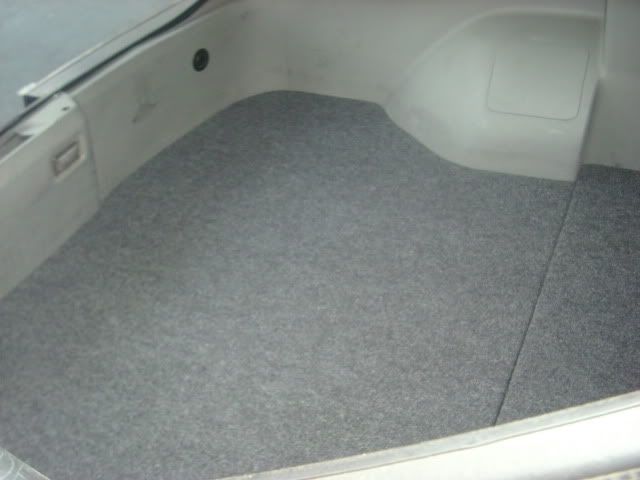 Does anyone have any interest in these rear seat deletes? Likes, dislikes? How much would you pay for one?
P.S. I'm not saying that their kits are bad, they look great and I'm sure they work great too. They just weren't right for me.