Discussion Starter
•
#1
•
Well it's been a few months since I looked at my video's from when we first finished the custom turbo kit, and I don't think you guys have gotten to see these. Too funny!
With the fuel system already done, k-member installed, etc...we fabbed and installed the turbo onto my car in a week (since it's my DD). I drove around with an open downpipe for about 4 days..I dun cur I loved it! hahaha My b/f thought it was the most obnoxious thing, but I had been waiting to finish my car for over 3 years...I was GOING to drive it and enjoy it! LOL
In these video's, the car was running open downpipe without a wastegate, so that is why I couldn't stay in it when driving on the street (had to try and keep it under 10psi)....enjoy!
First night she started (barely had a base tune). I had a tear in my eye! LOL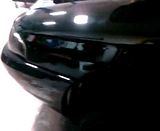 Driving it the next day open downpipe and no wastegate...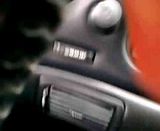 Last but not least, the last dyno pull. Exhaust was finished, wastegate installed, and our good friend and AMAZING tuner, Ken Bjonnes, tuned the car from me. Got the car to not pull timing, great a/f and has run like a champ ever since!