Same prinicpal would apply to panhard bar or upper control arm.
Here is my old bushings after 50k+ and a lot of burnouts and cornering at race speeds. Though many people bad mouth BMR bushings, its all talk.
You can see they are not blown out or destroyed.
The issue with them was just wear, you can see the gap here between the sleeve and the bushing which allowed a lot of play. It was the worst on the Panhard bar which i dont have a picture of.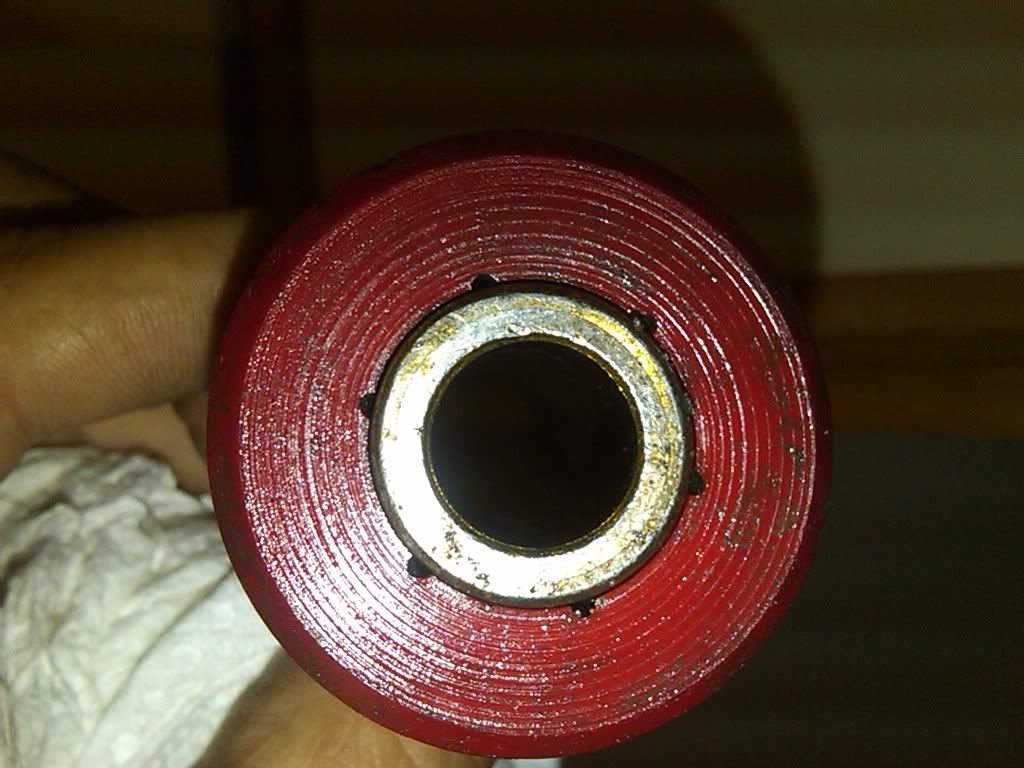 Now to replace it. Easy as pie. New bushing and ring for the offset.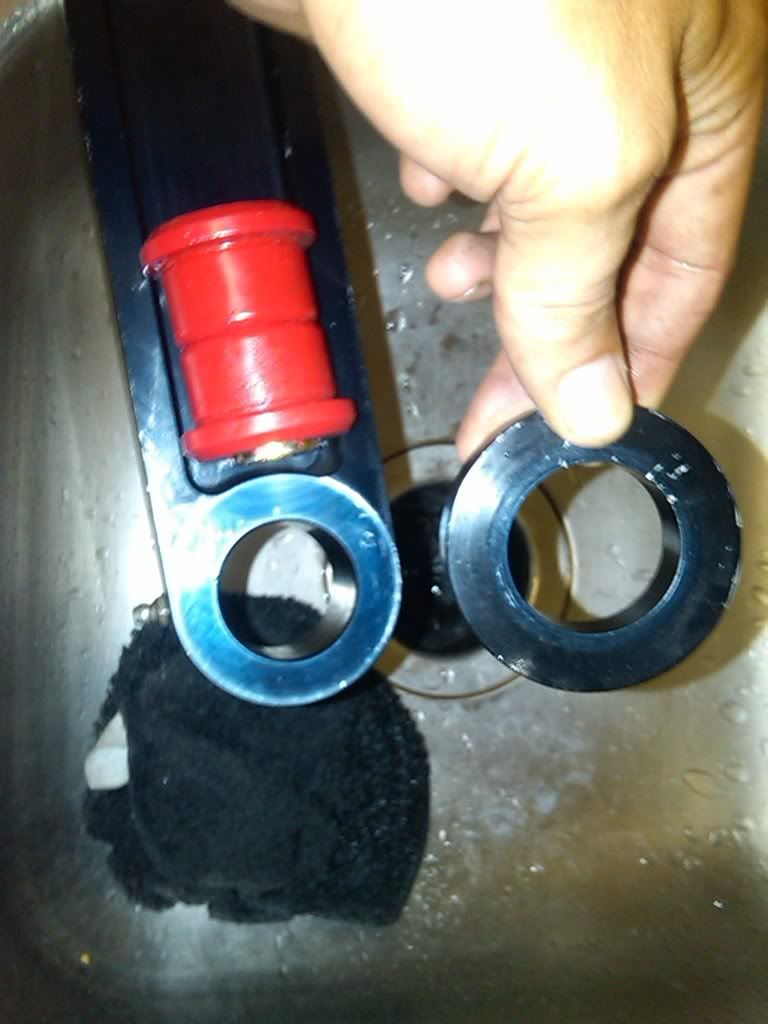 Notice the design, that bushing will spin on the sleeve, the sleeve is a tad longer then the bushing so when you torque everything the pressure is on the sleeve not the bushing. Hence, its not as critical in my opinoin that the suspension be loaded when you tighten it. If you have ever installed a stock control arm you will see why it is absulutley necessary to torque those while the suspension is loaded. There is a difference, the stock arms and bushings dont spin. Anyway, ******* can yell at me for that one.
Anyway put some grease on the bushings and insert. (Zippee... keep it clean)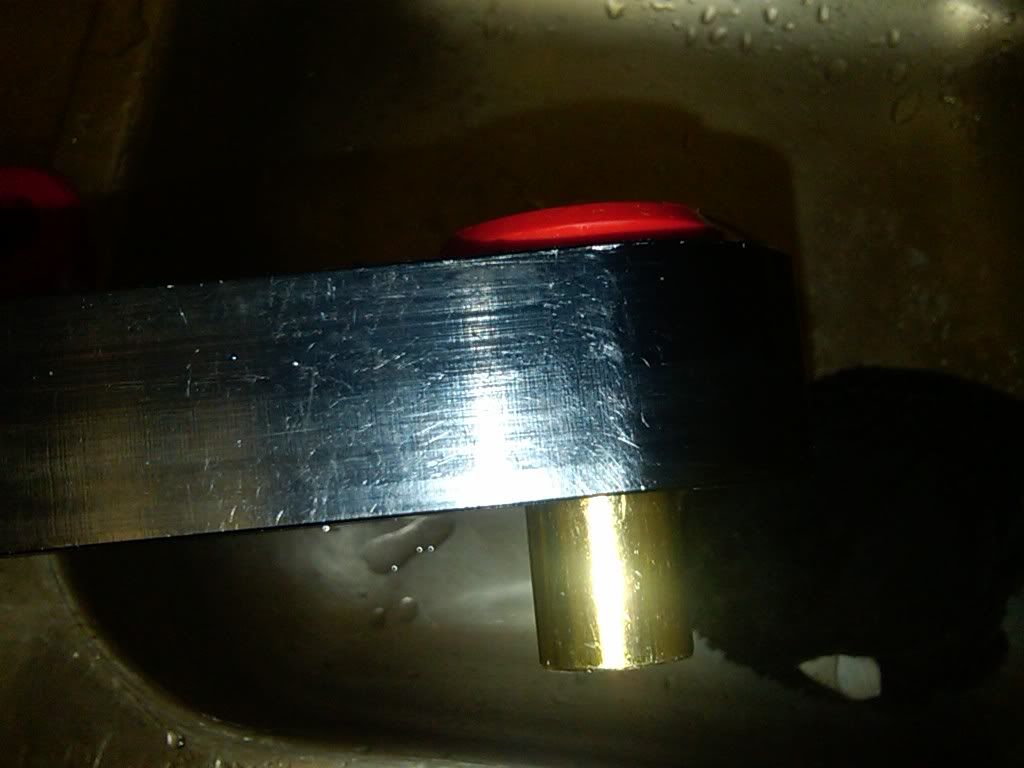 Put ring on. This ring maintains the factory offset of the control arm. You can put it on either side of the arm depending on whether you want the BMR engraving on the inside or outside. I like the engraving on the inside, then I can stare at it while i'm under the car. When you install the arm this goes on side of the arm connected to the rear end, facing inside.
Place the other bushing on and you are done.
Its that simple. To remove these i just used a screw driver and pried the bushing up, it pulls off pretty easy.
Why buy Billet aluminum control arms? Becuase even after 50k of all types of whether they still look brand new with some soap and water.