Discussion Starter
•
#1
•
TCStang -
I figure why the hell not so here we go.
I'll start with a link to my build thread.
http://www.moddedmustangs.com/forums...nge-build.html
I custom ordered the car in April 2015 taking delivery June 12th 2015. The car is a GT Premium with auto and 3.55 gears. The car has the 401A package, navigation and rear parking assist as well as the factory 20 inch wheels.
Mods so far.
MBRP Race catback in black
Steeda aluminum bushing inserts.
Steeda alignment kit.
CJ's lowering springs
Maxim Motorsports caster camber plates
Redline hood struts
Big Worm Graphix light tint
DD switch backs and reverse LEDs
Steeda G Track Brace
Ford Racing Trunk panel.
Future Mods
Steeda verticle links
Steeda Toe links
Steeda subframe support braces
whipple ( this is about 2 years away)
pictures
---------- Post added at 03:06 PM ---------- Previous post was at 03:05 PM ----------
_____________________________________________________________________________
Andy sent this to me last week-
Im so happy to see ROTY still a thing. Also thanks for taking open submissions instead of just letting it die all together.
Hopefully the Mach will be a worthy candidate!
As of right now, since I'm getting ready to tuck her away for winter, I hope the older pictures from summer will count. Nothing has changed other than maybe 200 more miles lol
Acquired on October 27th 2014 after an unfortunate end to the GT in Kentucky on October 7th 2014, I first laid eyes on the Mach 1 one week after my crash. The car was located in Kentucky just south of Cincinnati. I contacted the seller and decided to take a look at the car on a day where I was going to return to Kentucky to retrieve the last of my personals out of the GT. I arrived at the sellers house to see the beautiful azure blue mach sitting in the drive way. Pristine with no scratches bumps or bruises. The car was well taken car of and sitting at 64,800 miles, she was just being broke in.
after a test drive of the bone stock mach, I knew I had to get her. It was sort of a before winter impulse buy, but I knew it was right. A week later after receiving my check from insurance, we met half way and traded cash for title of the Mach. It was right after that moment,
: shiftyeyes V2
was created on MM. An ode to the original : shiftyeyes that I made when I purchased the GT. 4 years ago.
I drove the car for about a week before tucking her away for storage. I believe I only put about 100 miles on before not getting to drive her for almost 5 months.
Spring rolls around and with some new found cash saved up, It was time to spend some of it on the mach, who was later named Vinyl. A set of 18" Anthracite Fr500s were in order. I wanted to do black chrome like the GT, but I just couldn't see it working on the blue. Needless to say, the anthracite is perfect. Shortly later it was time to make the car sound like something mean, So I placed an order for a Borla Stinger S type catback system. I also then picked up a BBK O/R X for free from a friend. Installed the system and fell in love.
unfortunately I haven't gotten to do anything else major to the car yet, but I plan come spring to add a full MM coil over kit to the works as well as a twin screw blower of some kind. Maybe Whipple or maybe Kennebell. As of right now, in just about a week she will dissapear for her second winter sleep. Its sad because even after buying the car with 64,800 miles, she only sits with 67,200 miles now.
day one of the mach!
Just before the winter sleep
exhaust cutting time!
Thanks for the help dad!
New Wheels!
:shiftyeyes
And now the money shots!
dusty tip
Its amazing how much window tint will effect exposure levels lol
and last, RIP GT
I hope that this will be a good contestant in this years ROTY, and even if I dont make it in, Im sure you guys will pick some awesome cars!
other mods and information can be found in the garage
http://www.moddedmustangs.com/forums/garage.php?do=viewvehicle&vehicle_id=106
_____________________________________________________________________________
---------- Post added at 03:08 PM ---------- Previous post was at 03:06 PM ----------
Lefty -
Hey guys,
People keep telling me, so I figured I would enter my Verde Ithaca Lamborghini Gallardo
The Specific's:
LP-560 Front Bumper
Carbon Fiber SuperLeggera Wing
Fabspeed Testpipes (no cats)
LOC Exhaust
Renown Forged Wheels
Passport 9500ci Fully Integrated Laser/Radar Detector
E-Gear
Full, Factory Nav
Alcantara Headliner
A mixture of a few pictures with the new (updated) and old front bumper. Verde Ithaca is hard to capture in photo's. The color is simply stunning in person, so I hope it translates through on some of the pictures.
~Lefty
Old front bumper, but still great shots:
Ass shot:
Exhaust vid (flames start around 1:30 in):
_____________________________________________________________________________
---------- Post added at 03:09 PM ---------- Previous post was at 03:08 PM ----------
Towlie -
So here's my car. I've had her since March 3, 2013, with 56,000 miles on her. Since then, this car has been with me through thick and thin. When I bought her, she wasn't very special, the top needed to be replaced and she had a god awful grill and set of wheels.
She immediately lost that ugly grill, but the wheels were hard to get rid of. In the first year not much was done to the car, I was just getting used to her. I added a few small mods, A C&L cold air intake, some Flowmaster Outlaw axlebacks, and a tune. My life took a downhill spiral for a while and I didn't have much time or money to mess with the car. I did some cheap things, I got a new bumper after I let my mother drive it and she took it out on a parking lot stop. At some point I took off the spoiler, then I bought some lowering springs just days before I was supposed to move across the country. All was well until this happened the day I was planning to leave. January 31, 2014:
I still hate seeing that picture. It costed about 8000 to fix and when that happened she had 79,000 miles on her. She was in the shop about a month and not having a daily made it even worse. Time moved on and living here in the middle of the Pine Barrens gave me a lot of time to mess with the car. When I first moved here, she was still pretty much stock. Same ugly wheels, just sitting on some Eibach pro-kits I got from 07 Boss.
Since I've been here she's been modded fairly heavily. She was a bolt on car until my deployment this summer, when I sprung on an S&H single stealth turbo kit. I just finished installing it in October, and she's still waiting on a tune.
As I type this, the mods on her are as follows:
Engine & Exhaust:
-S&H Stealth Turbo kit
-Comp CT4 6871
-Tial MVS-Q Wastegate
-S&H 50mm BOV
-Turbosmart eBoost2 boost controller
-FRPP CMCV Deletes
-FRPP FR500S Axlebacks
-AEM Wideband
-Deatschwerks DW300m fuel pump
-Injector Dynamics ID1000 injectors
Suspension & wheels:
Eibach Pro-Kit springs
-Scott Drake panhard bar
-BMR LCA's and relo brackets, middle hole
-BMR adjustable UCA and bracket, upper hole
-17x4.5 SVE Drags wrapped in 28/6-17 Mickey Thompson Sportsmans up front
-15x10 SVE Drags wrapped in 275/60/15 Mickey Thompson ET Streets out back
Aesthetics:
-Spoiler delete
-clear turn signals
-MMD Fog light deletes
-CDC Aggressive chin spoiler
-LMR Hood struts
-Raxiom GenV taillights
and as of right now, I have a Roush spoiler getting painted, and an Exedy Mach 500 clutch and FRPP oil pump waiting for installation.
Heres pictures of how she sits now:
http://www.moddedmustangs.com/forums/2005-2010/558873-project-stealth-shadow.html
_____________________________________________________________________________
---------- Post added at 03:10 PM ---------- Previous post was at 03:09 PM ----------
Kdaily1 sent me this-
Video my GF made:
Video of Dyno Pull: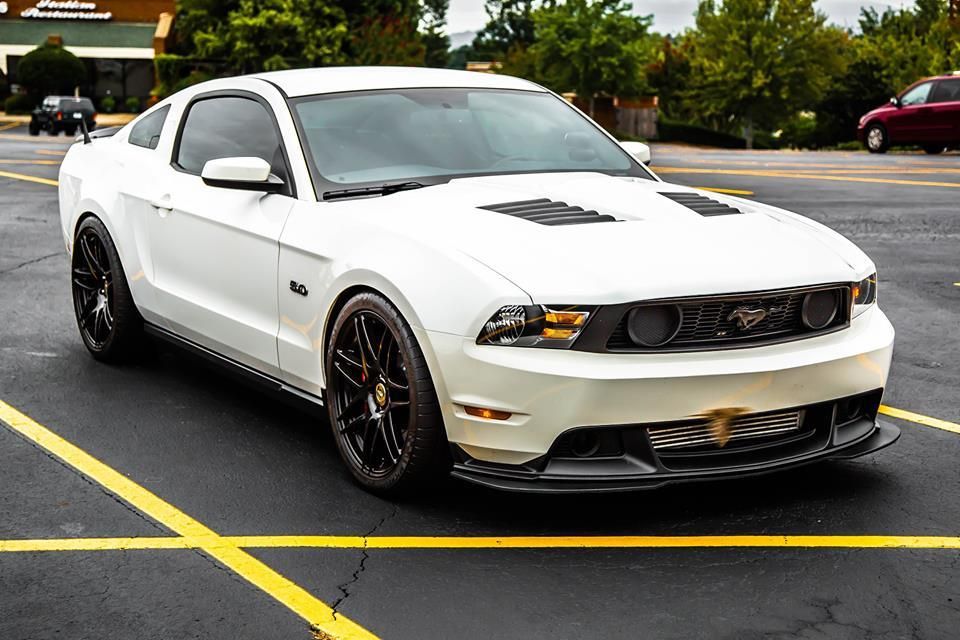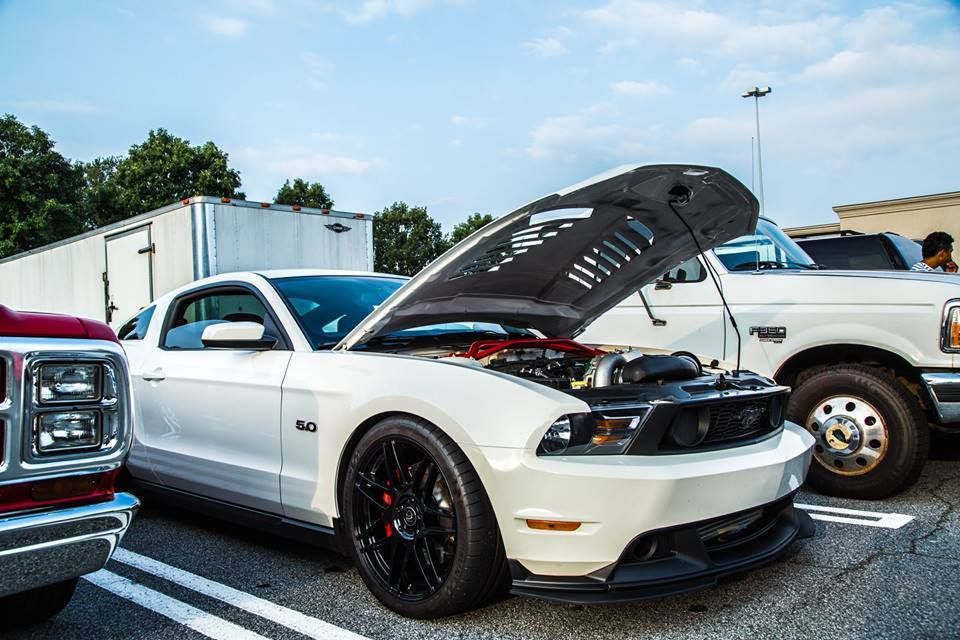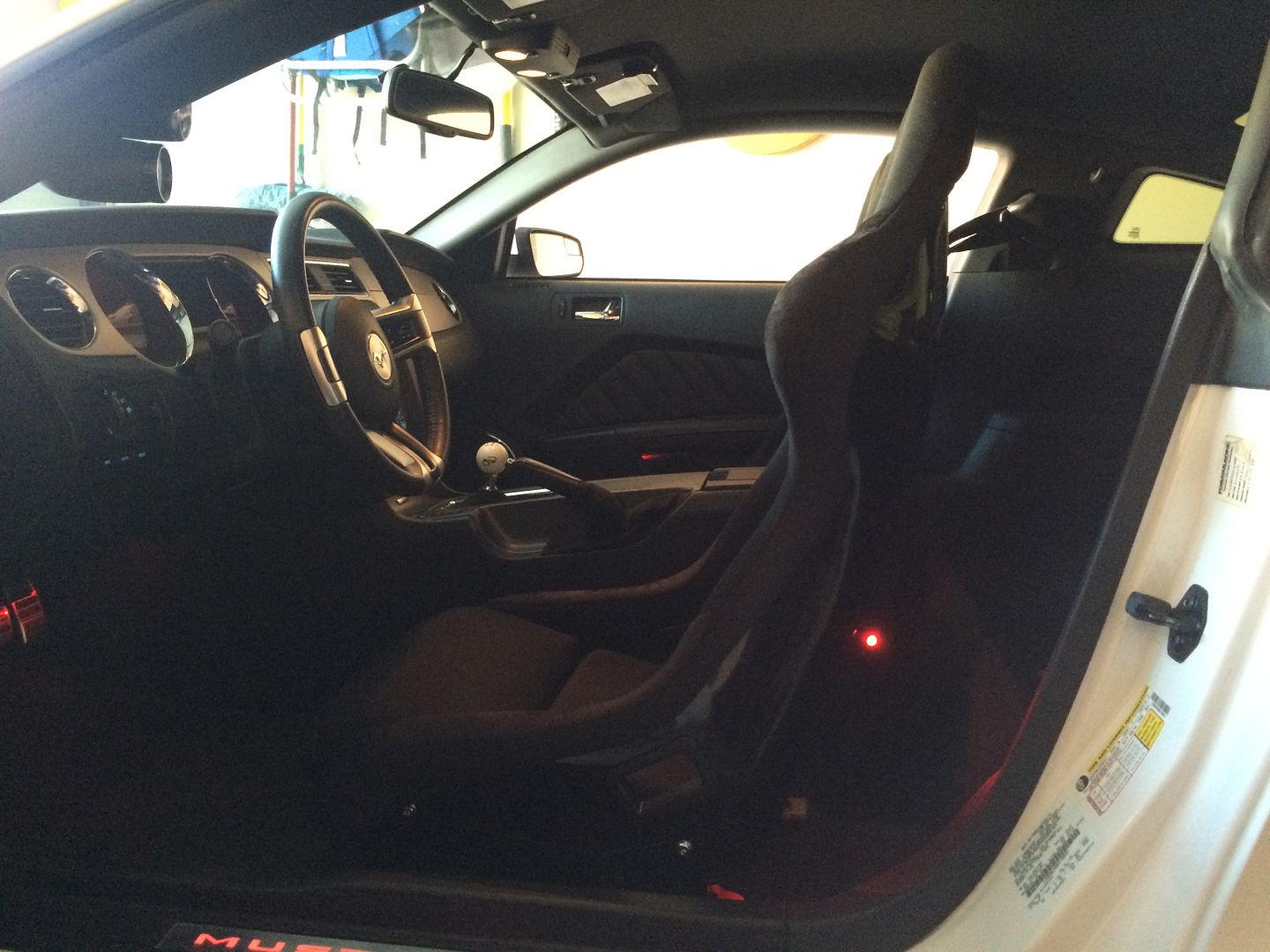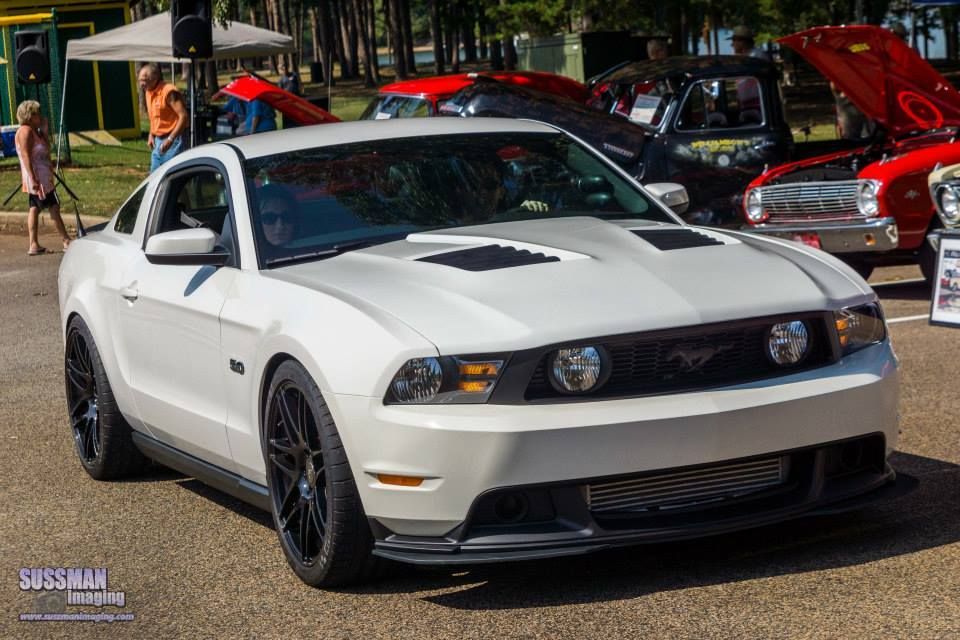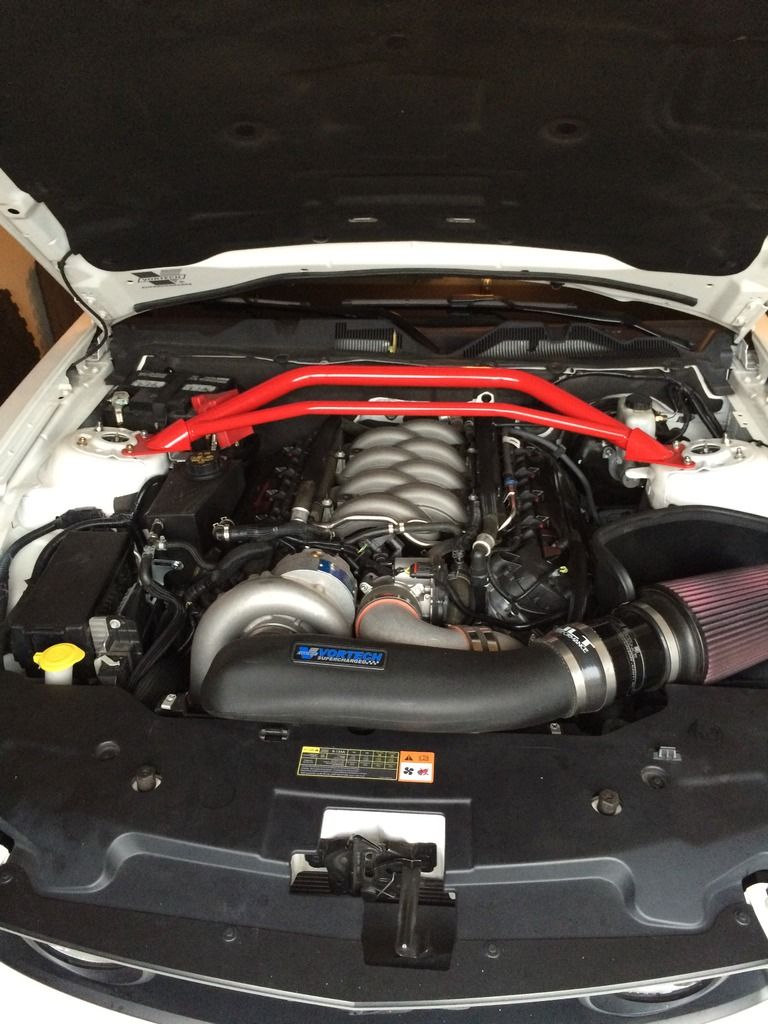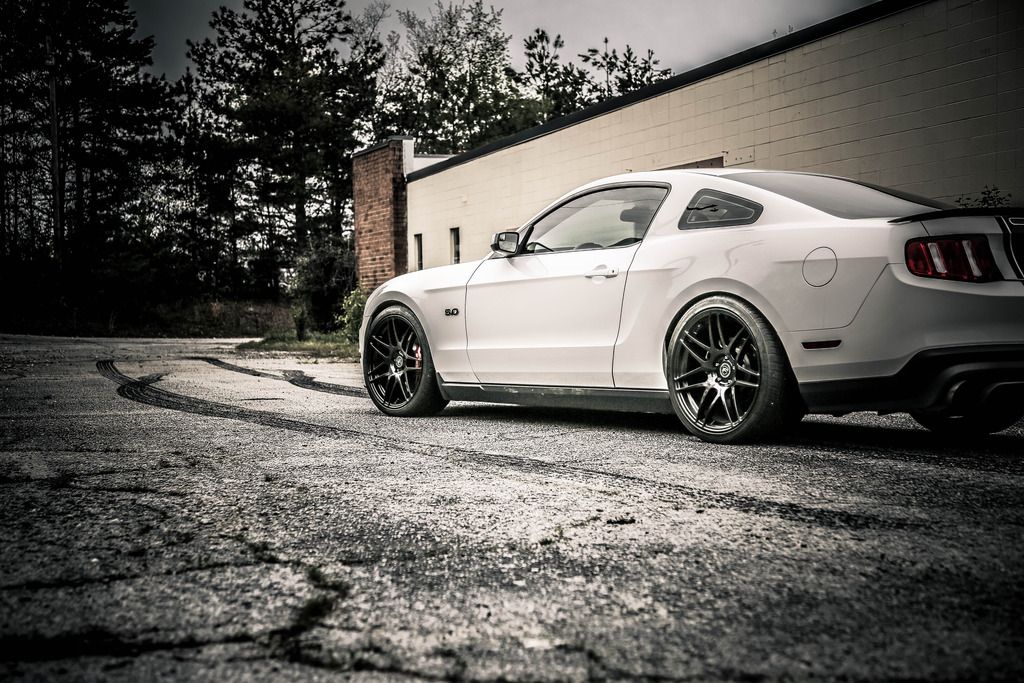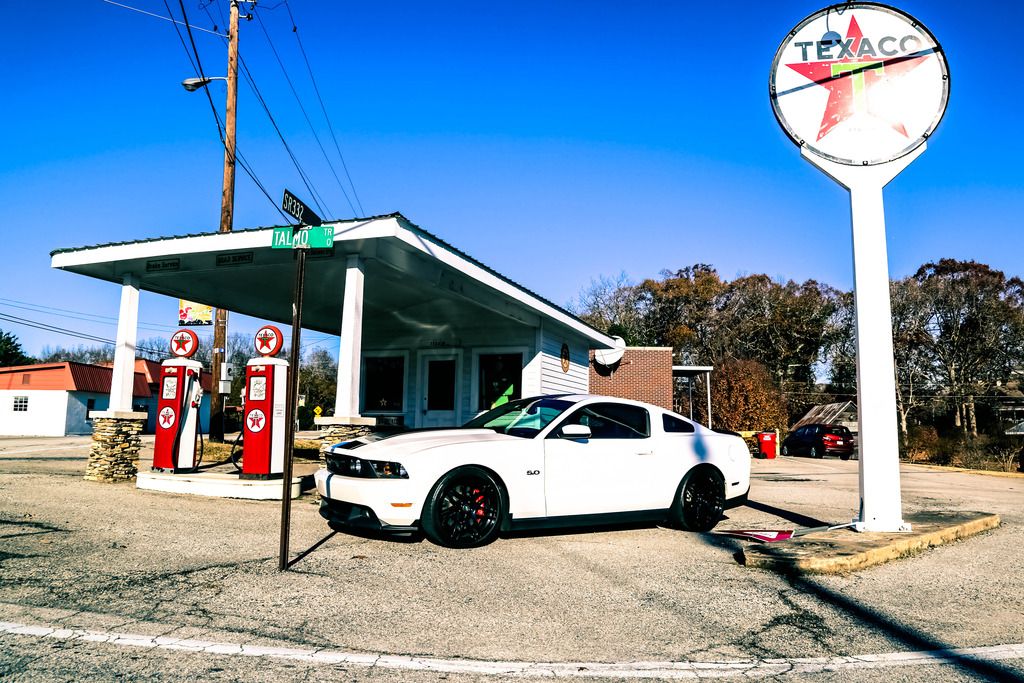 Mods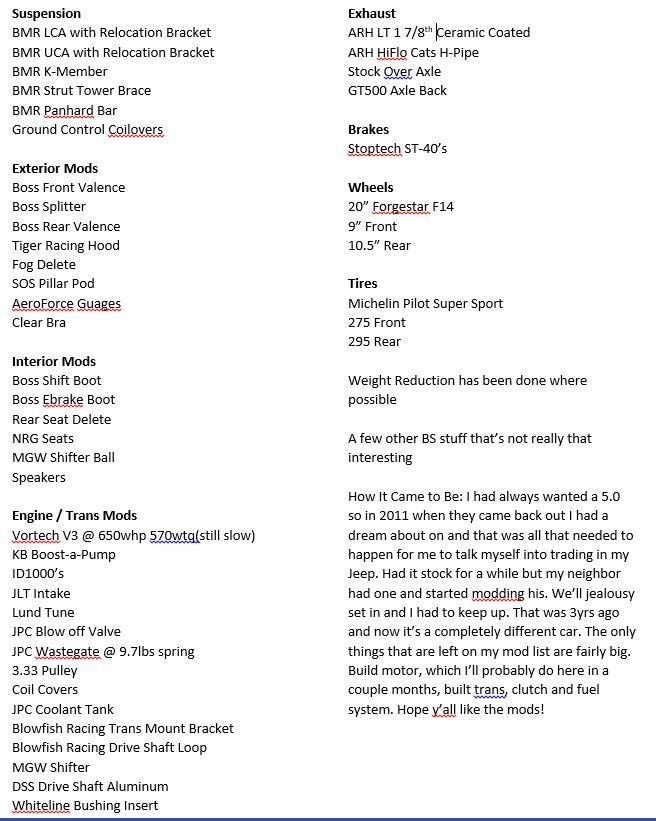 _____________________________________________________________________________
---------- Post added at 03:11 PM ---------- Previous post was at 03:10 PM ----------
Mach1dmb!
2003 DSG Mach 1- non Interior Upgrade Package
Mods:
-JLT RAI
-H&R Super Sports
-Maximum Motorsports CC Plates
-Steeda X2 ball joints
-MAC Catback
-17" Deep Dish wheels
-Nitto NT555 315's
31,000 miles- light mods, simple, and clean.
Stock:
Detailing:
Current: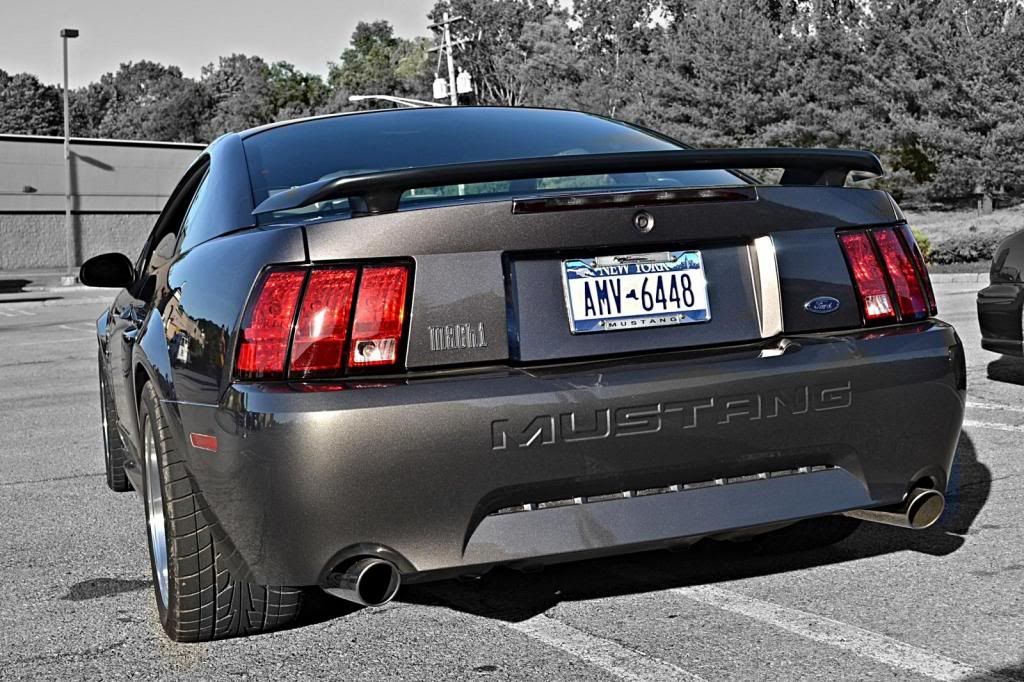 __________________________________________________ ___________________________
---------- Post added at 03:12 PM ---------- Previous post was at 03:11 PM ----------
narleycarley
1992 Mustang LX coupe
Original 4 cylinder car, now a V8 swapped, reliable, full interior, with AC, heat and stereo daily driver.
Suspension:
Front:
MaximumMotorsports C/C plates
MaximumMotorsports tubular control arms
MM coilover kit with Tokico D-spec struts with 250# Hypercoil springs
Rear:
MaximumMotorsports rear lower XD adjustable height control arms
Tokico D-spec shocks
Cut v8 springs
BBK subframe connectors
Wild Rides upper and lower torque boxes
Engine/Drivetrain:
306ci. with stock H/C/I
BBK CAI
Hooker shorty headers
Factory H-pipe with gutted cats
MAC 2 1/2" catback with polished tailpipes
T5 trans
8.8" rear with 3.73 gears
Wheels/Tires
245/45/17 & 275/40/17 Nitto 555 Extreme tires
17 x 8 & 17 x 9 Chrome Saleen SC replica wheels
Black lugs
Interior:
Leather front and rear SN95 seats with power driver
Pioneer head unit, Pioneer dash, door and rear deck speakers, 8" sub with custom sealed box in trunk
A few blue neon lights under dash(don't judge)
V8 instrument cluster
Millamat sound deadener from underdash to rear of trunk
Everything works perfectly, AC, Heater, power windows, locks, even the ashtray lid works. =)
Cosmetics:
Shorty antennna
3" fiberglass hood
Refurbished 1/4 windows
Window tint
Oxford white paint
Polished Explorer 5.0 intake plaque
'Merica
The "mini me" of the fox
Even Shelby was helping on this project
just showing the stuff that's always hidden
That was for an old ROTM, "action shots" =)
__________________________________________________ ___________________________