·
Forever in our hearts travis_afx
Discussion Starter
·
#1
·
I haven't made a thread about this yet, but about two weeks ago I took a couple of friends out for a little joy ride. Of course, I wanted to show off so I was really putting the spurs to this old horse. I had it matted and was shifting like a mad man (I was actually very impressed with my shifting
)
But as soon as I let out at ~90 I hear SNAP!!! Than a horrible, horrible vibration noise.
So I limped the poor girl home, where it has sat for a couple of weeks until yesturday when me and my main man Brandon (forcefedcobra) finally got it torn down (it was mainly Brandon-I'm just around for eye candy)
And this is what we saw.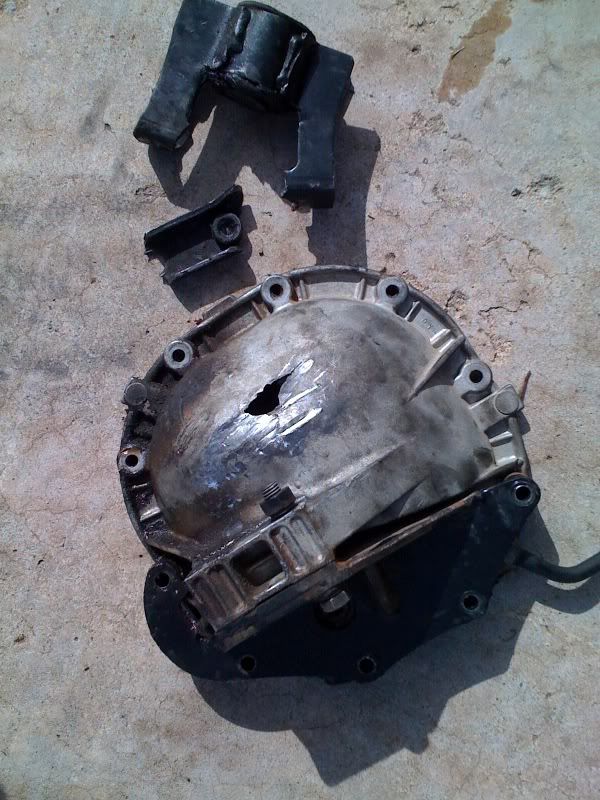 This is not good. A little closer view of the diff cover. That big whole is not supposed to be there.
This is the cause of the problem: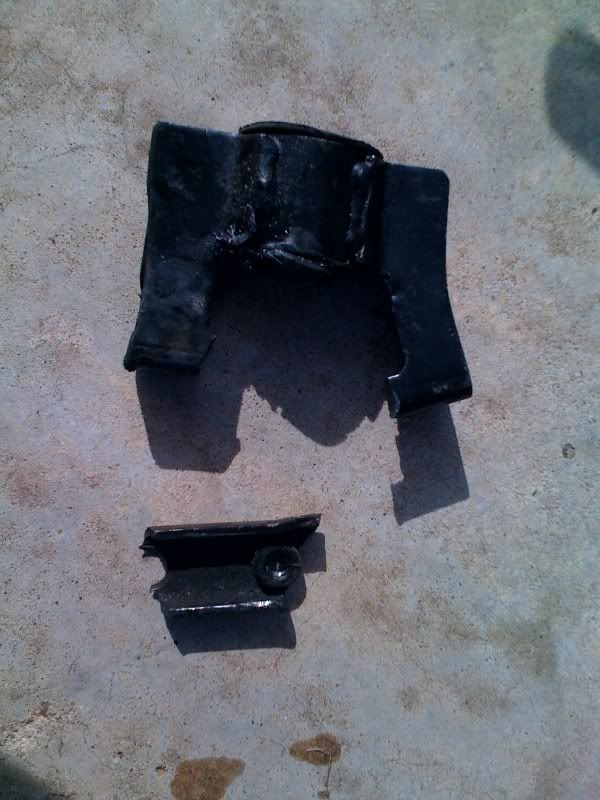 This is the rear bracket that helps support the rear of the differential. It uses a very soft rubber bushing. It appears that the bushings had too much give in them and let the brace twist too much and "SNAP!" And the broken bracket just punched a whole in the cover.
SOOOOO....From Brandon's suggestion I ordered a new set of Delrin bushings from Full Tilt Boogie Racing and a set of alluminum front supports and washers to set the pinion angle properly. Hopefully this will help keep this from happening any time soon.
How my car looks now: