Discussion Starter
•
#1
•
Hey MMers, welcome to my blog! I have yet to find a detailed or formal review on these exhausts but have seen a lot of questions regarding them in the past during my time on these forums. So, here is my review on Corsa's Xtreme axleback exhaust system for the 05-09 Mustang GT. Enjoy!
It's a no brainer that when one says Corsa or Borla, we're talking about cream of the crop. The Ferrari and Lamborghini (so to say) of exhaust systems. So then who exactly is Corsa? They are an aftermarket exhaust system manufacturer that has been producing quality exhausts for quite a while; 26 years to be exact. They started business in 1988 in the Marine market, producing exhaust systems for boats. Just 10 years later Corsa expanded their market to also include automobiles by jumping into the Corvette scene in 1998. Their systems include some of the most advanced technology, a reason they are among the best currently, and THE reason I personally decided to go with Corsa out of all the axlebacks on the market.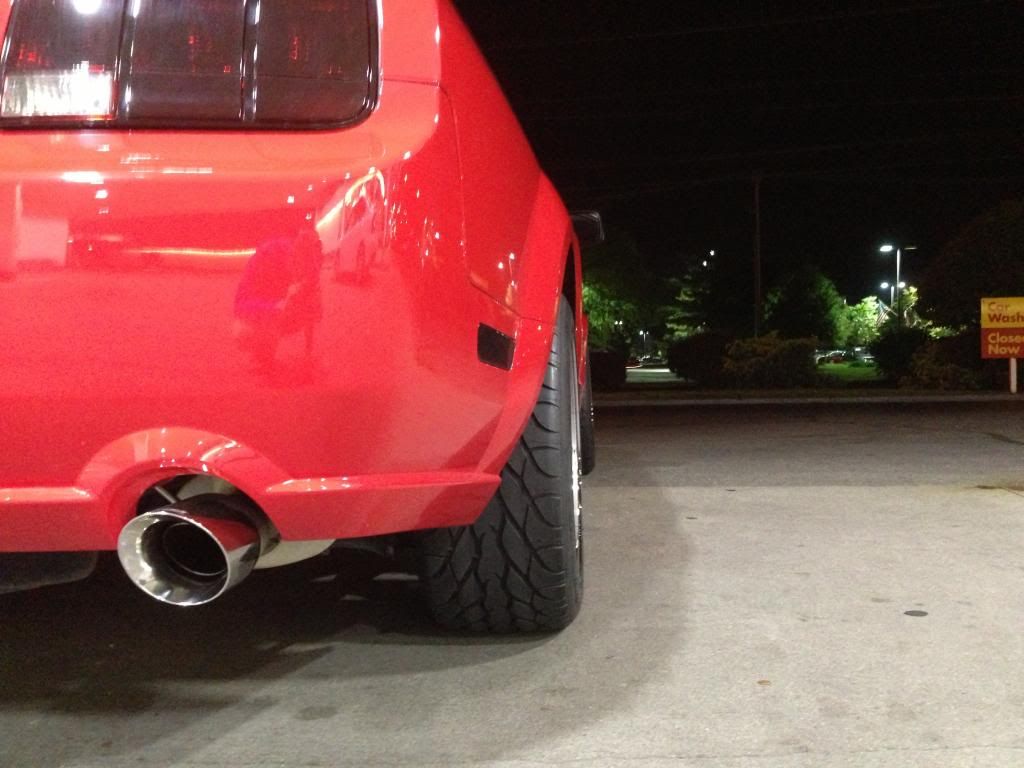 So why is Corsa so great?
Corsa exhausts are completely comprised of stainless steel (304L); arguably the best kind of metal for something that will sit under your car exposed to the elements. Not only that, but the Xtreme axlebacks boast a beautiful chrome/mirror polished tip that is undeniably eye catching. It gets better. The exhaust tips on the Xtremes are a lovely 4" in size and embellished on the upper part is the Corsa logo, just so everyone knows. Corsa created their axleback system with the daily driver in mind, so regardless of whether your pony is a garage queen or is daily driven, Corsa's Xtreme exhausts are a good choice for both. Corsa uses what they call "RSC" patented technology in their systems, which allows for the exhaust system to produce no drone and keep the cabin at peace, all while producing a crisp growl for anyone outside of the car to enjoy.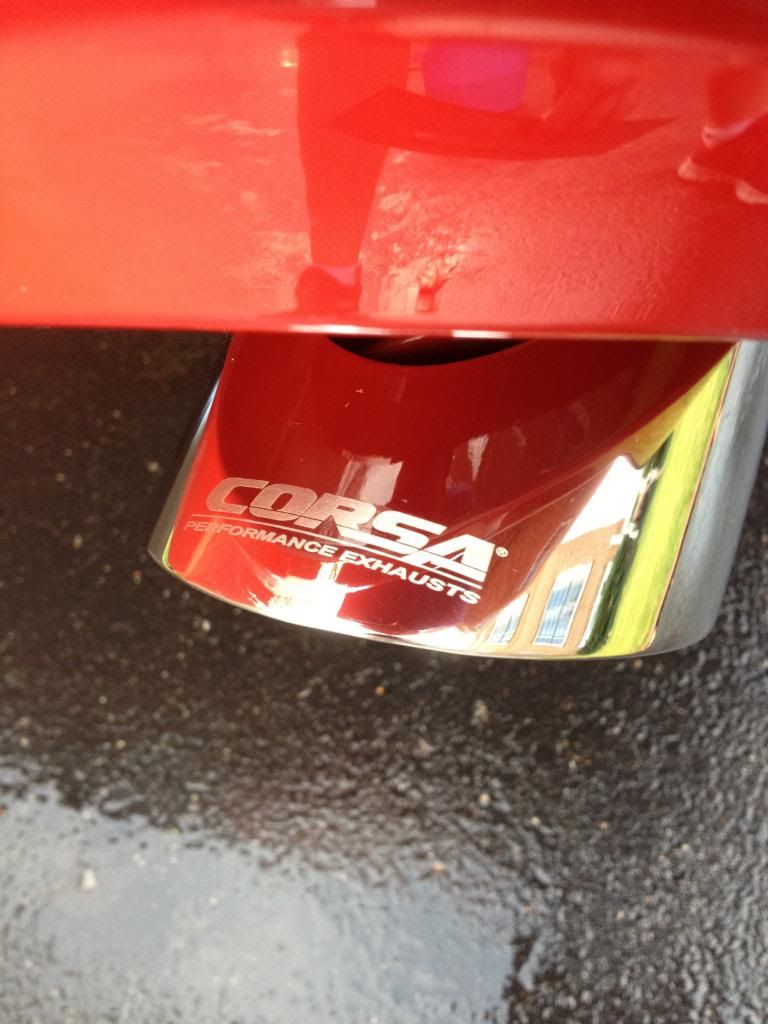 How does it sound? Does it produce drone?
Did I mention the no drone part? Because it produces no drone. Seriously. The technology Corsa used in their axlebacks is definitely noticeable. The Xtremes are both loud and quiet. The sound they produce is a proud, deep, and mellow tone the majority of the time, yet produce an undeniably loud growl when need be. When accelerating the Xtremes will naturally make everyone snap their neck to see what's causing such a loud growl. It is reminiscent of the old muscle car sound. The gurgle and growl of what a true V8 deserves to sound like. They are absolutely perfect for those who want a controllably loud exhaust, but yet pleasant to the ears during long drives. A concept which seems impossible by thought, but apparently isn't. It is an exhaust system that is truly the best of both worlds.
Here's a video of my Mustang for you to gain a sense of how they sound. *Note that my car has Kooks headers and a Kooks catted h pipe alongside the Corsa Xtremes. That means running only Corsa Xtremes won't result in the same sound as in my video, although it may be similar.
What's my verdict? Do I regret buying them? Would I rather have something else having owned the Xtremes?
My mustang is a daily driver and I've had my Xtremes for nearly 2 years. I travel a lot on the highway with my mustang, so I've been at just about every RPM with the Corsa Xtreme exhaust system and have yet to complain even slightly about drone. The best part about the exhaust however is how surprisingly quiet they can be for the passengers, especially convenient for long distance drives or a daily driven mustang. The Xtremes are rightfully loud outside, yet aren't a burden for those sitting inside the cabin. With the windows up, the exhaust is barely noticeable at a cruise but especially noticeable when going WOT. Alternatively, with the windows down, your right foot decides how loud your exhaust will be. So...
No. I don't regret it. Even if it means giving up a hefty $700 or so to get a set. If you have the dough to throw down on a set of Xtremes, I highly recommend considering them. I would not trade my Xtremes for any other system on the market. They are amazing. Simply and unequivocally amazing.
-Shift