AIRAID Intake System For 2010 4.6L Mustang GT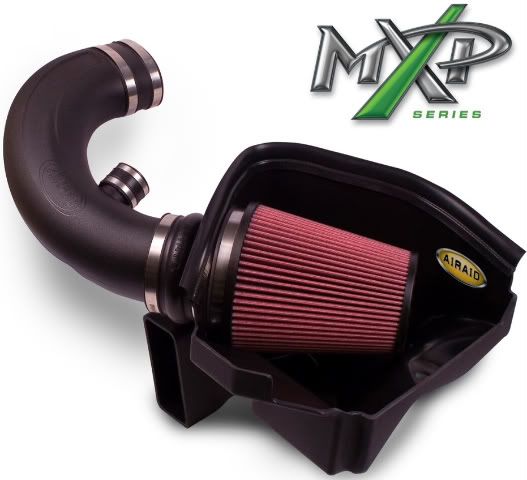 AIRAID Intake For 2010 4.6L Ford Mustang GT Features :
*
Computer Designed Pleat Depth and Count
: Assures Maximum Air Flow and filtration. All Intakes include an AIRAID Premium Filter.
*
Cross-Linked High Density Polyethylene Intake Tube
: CNC Designed for Correct Mass Air Flow and Fuel Ratio.
*
Large One-Piece Rotational-Molded Cold Air Dam
: Keeps Heat Away From Intake
*
Keep or Delete Sound Resonator
*
Stainless Steel Hardware and Couplers
*
All AIRAID Intake Systems are
: Made in the U.S.A
* All AIRAID Filters Include our : Lifetime "No Hassle" Warranty
* ADD a Real
15 Horsepower
and
18 ft/lbs of Torque
on Mustang's engineering-quality Dynamometer!
* AIRAID Intake Part # 450-238 fit's 2010 Ford 4.6L Mustang GT.