Discussion Starter
·
#1
·
So, finally got me a Porter Cable 7424XP and all the goodies to go with it. With a TON of help from Zinc02GT I have learned alot already, but still have alot to learn.
At this point I have about 20hrs invested and I am at the point of finally getting the wax on (tomorrow) which will prolly set me at 24-26hrs of investment. However... OMG is it worth it. All the water spots that have plagued my paint are gone. The only swirls are minor and only visable by looking closely with a direct light source.
I did mess up the paint on my spoiler some, but I think I can remedy it. I have been working until about 9pm or until it gets to cold to really do anything. These chemicals don't like the cold either. I also picked up a 1000watt work light to help out... I will be buying another one. That thing is freaking amazing.
Here are some pics...
This was after I polished it with XMT #3 then #1, no glaze, sealant, or wax.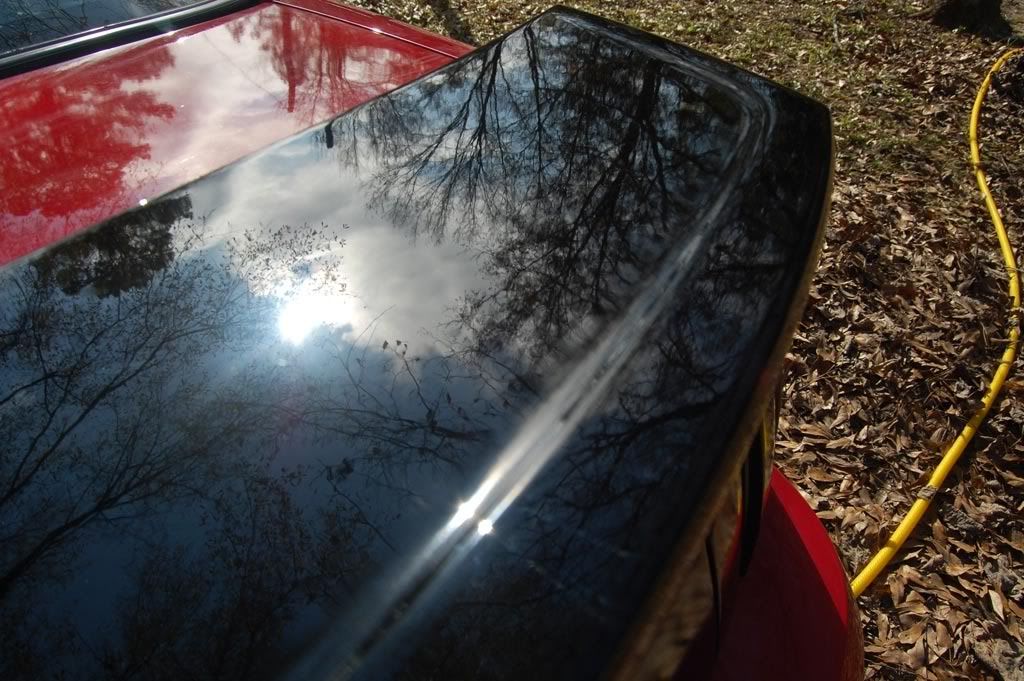 Polished with #4, #3, #2, and #1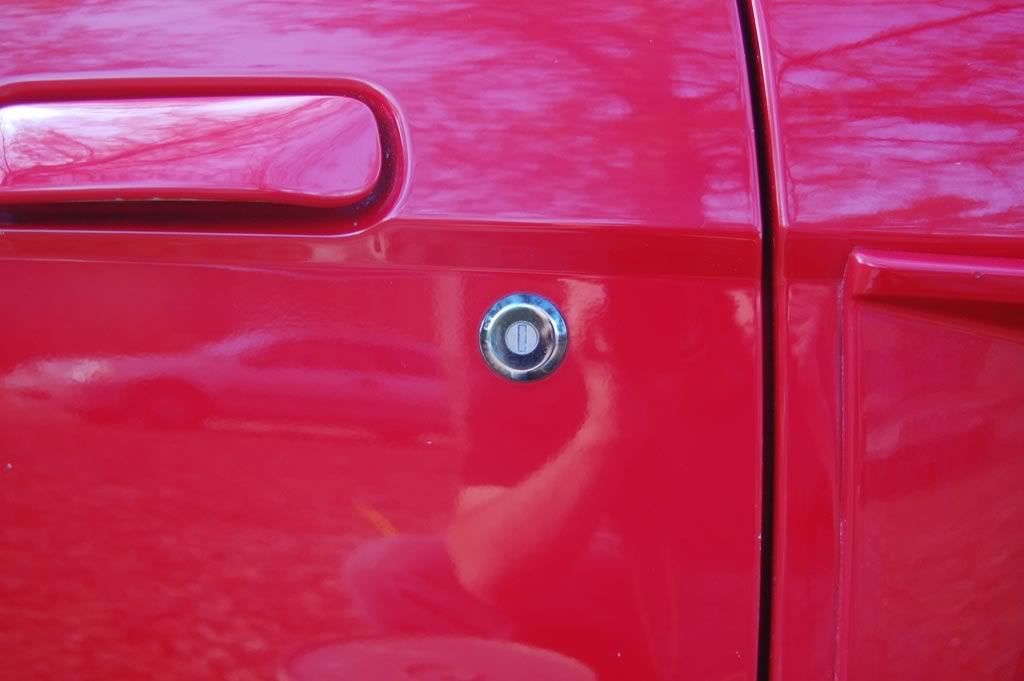 Forgot to tape this off... looks cool polished tho.
Before #4, 3, 2, & 1:
After: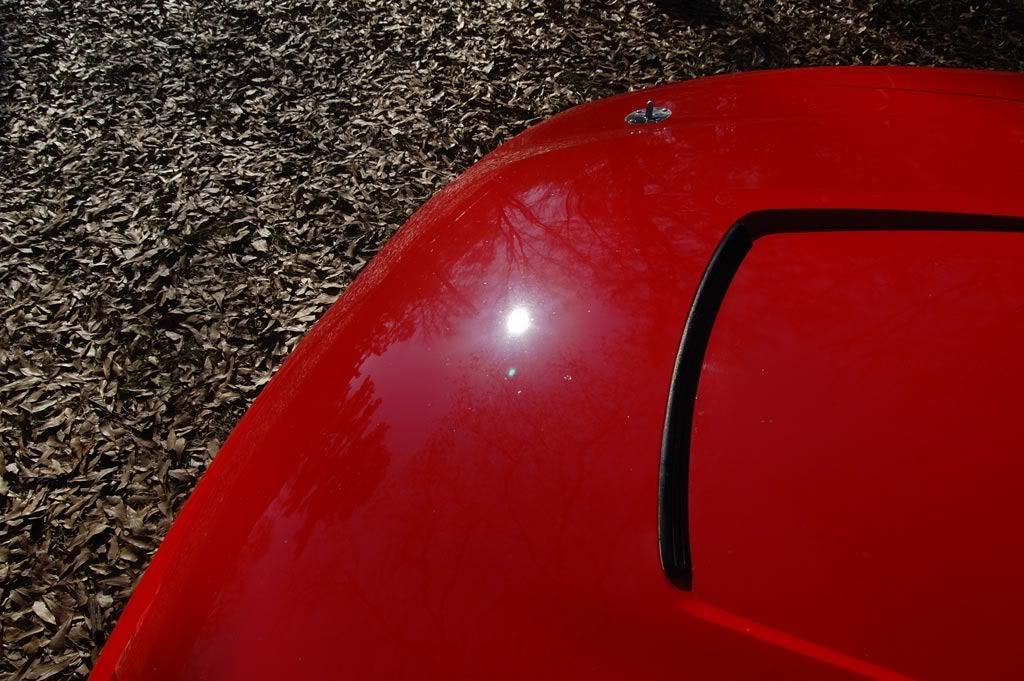 Random pics: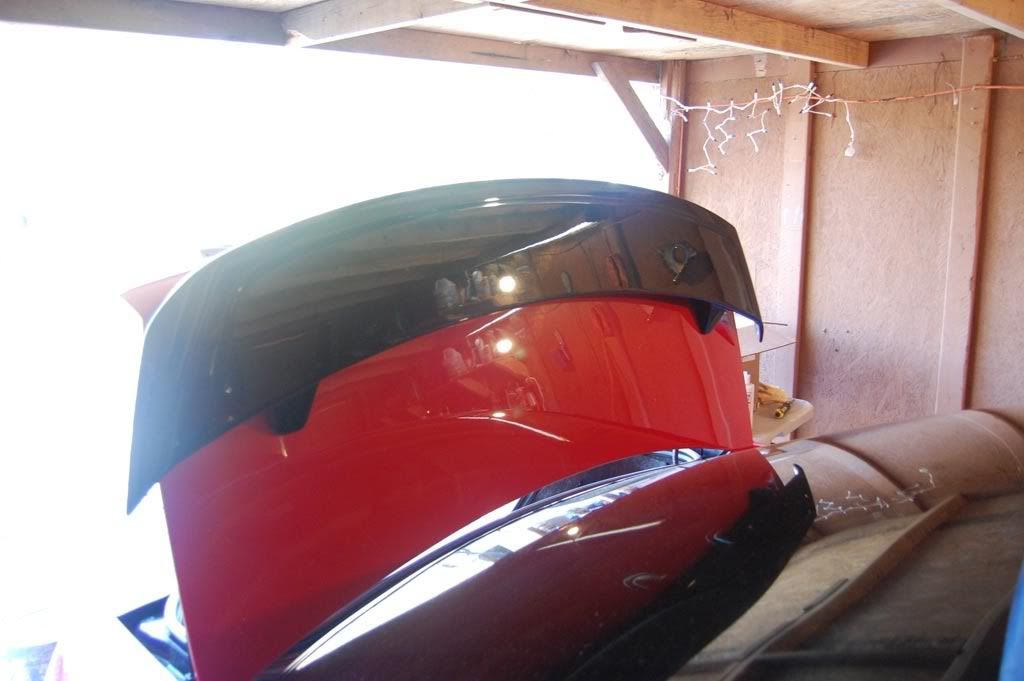 Letting the Sealant cure (curred for 7 hours):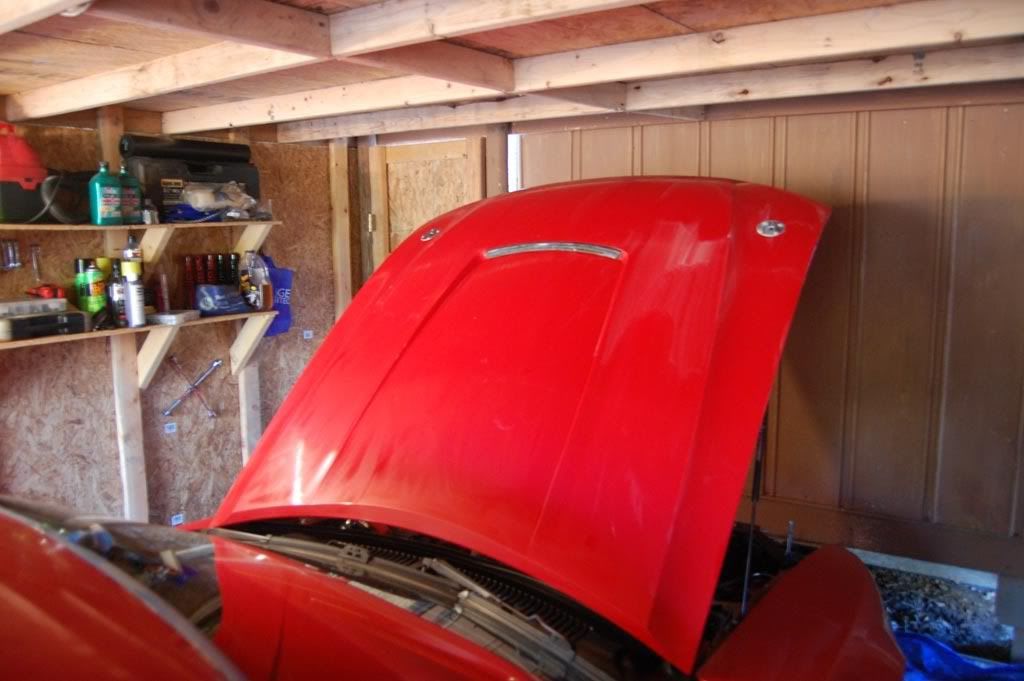 Then it got dark, and I got a worklight: