·
cammed, geared, and blown
Discussion Starter
•
#1
•
So...we all know that the factory door panel inserts come off after a few years.
This sucks.
My friend and I replaced my factory vinyl inserts with some black microsuede custom inserts. Here are the pictures to show you the process and results.
Enjoy!
1) the factory door panel with the insert removed. What you see is the backing.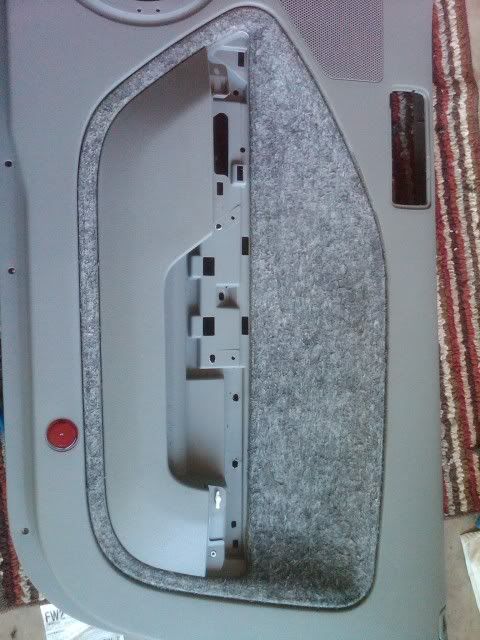 2) scrape the backing until it is smooth. A heat gun will go a long way toward smoothing it out. Don't point the heat gun at the plastic part of your door panel!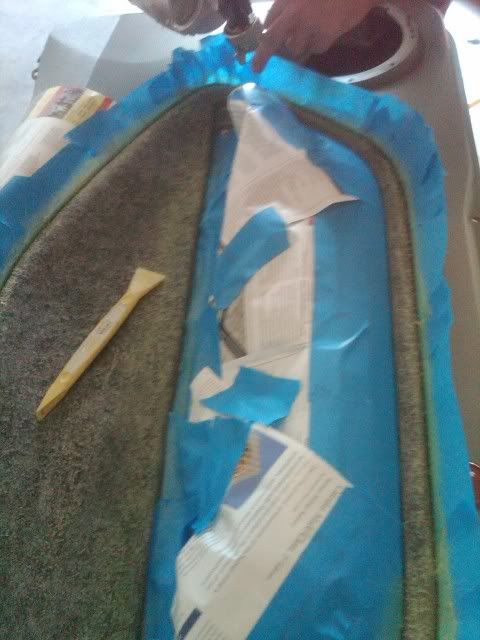 3)We used an industrial adhesive which we applied using an air compressor and paint gun. Spray both the door panel itself and the back side of the suede.
It's important to point out
that we used microsuede with a foam padded backing, like what they use for headliners. This made it have the factory padded appearance. If you use a non-backed material, the door panel underneath must be extremely smooth, or you will be able to see ANY imperfections underneath!
Aaron spraying the adhesive: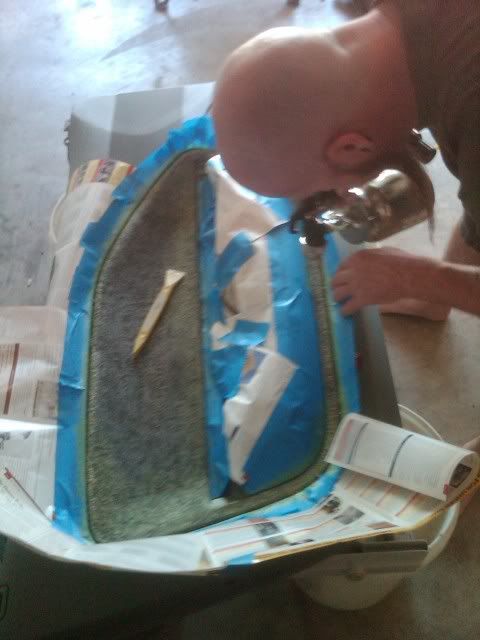 Aaron using a screen spline roller tool to get the suede down into the grooves of the door panel: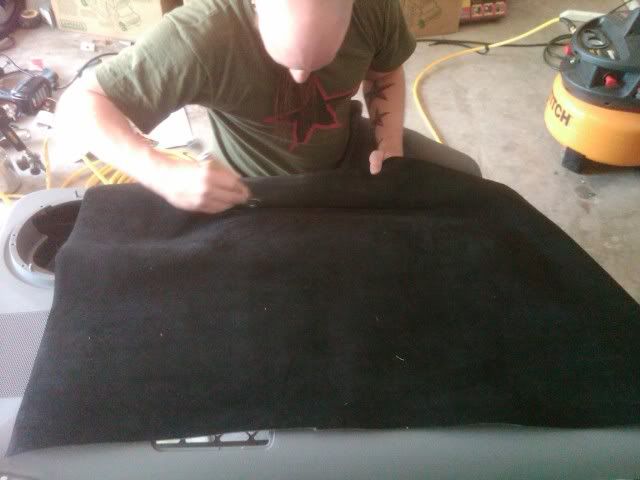 4)Almost ready to cut off the excess material. We used various tools to make sure the suede was perfectly mated to the door.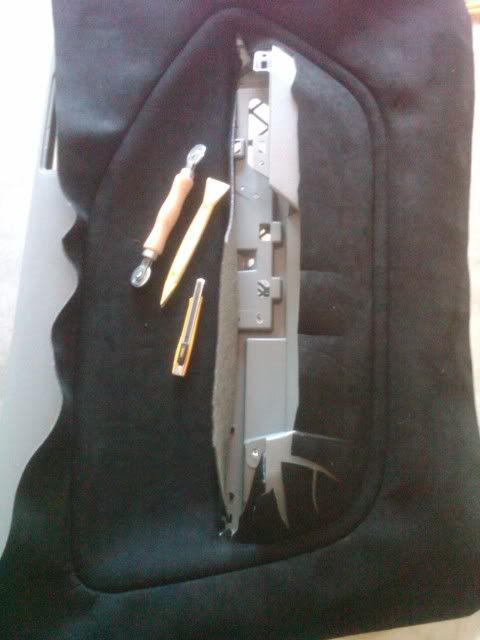 5)The results.