I have a SVT Focus pump. New in box.
SOLD
Also, miscellaneous O2 Sensors. Brand new. Just collected over time really...
Asking
$30
shipped.
These will fit S197 up and down stream. As far as I know, correct me if I'm wrong. I also know they fit some Ford trucks as well. Ask me if you're not sure and I can find out for you. The only thing that's different is the length. I figure y'all Longtube header guys might be interested in the one furthest to the right...
Well, here's pictures, and I'll make a tally thing on the bottom, I'll update as they sell.
SVT Focus F/Pump SOLD
Oxygen Sensors You can see what and how many I got...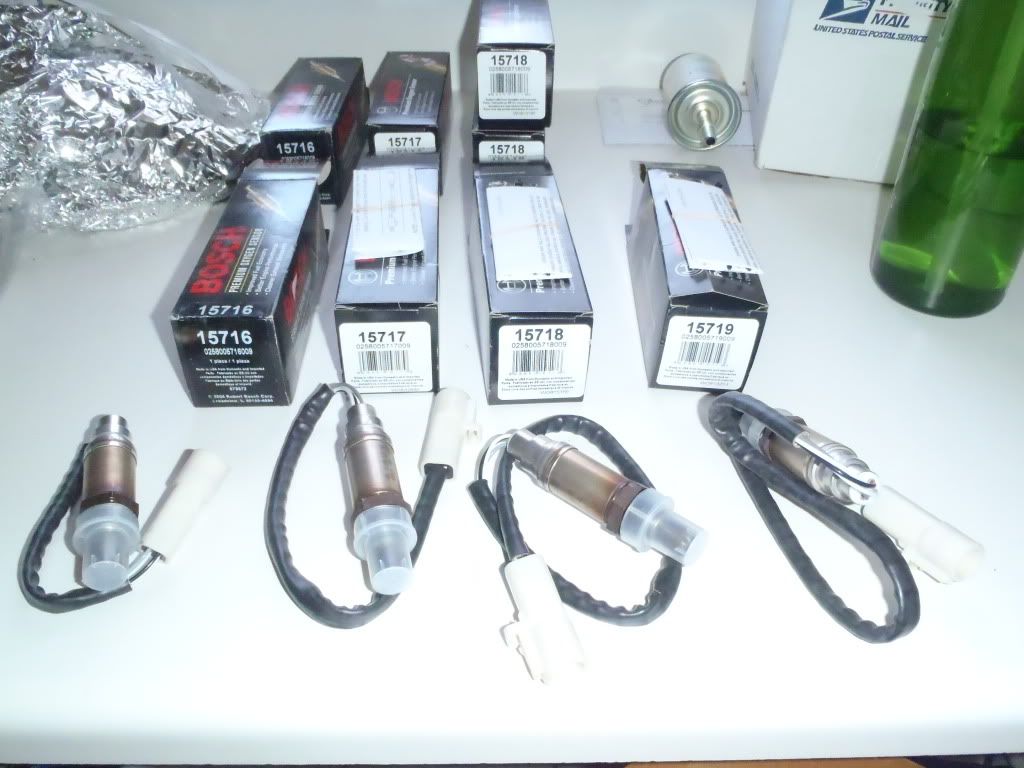 I hope this is helpful. My Leatherman is 8 inches across...
I hope this helps in sizing. I'd say they are about 8-12-16-24 inches. The first should be fine for the upstream. The middle two will be fine for down or upstream. And the last one is fine for longtubes... Maybe even use the middle ones for longtubes, might have to splice it but hey, save some money...
SVT Focus Fuel Pump...
15716 Number 1
15716 Number 2
-------
15717 Number 1SOLD
15717 Number 2
---------------- THESE ARE IN ORDER OF LENGHT
15718 Number 1SOLD
15718 Number 2SOLD
15718 Number 3
-------
15719 Only one