Discussion Starter
•
#1
•
Screen Name: Swervo
Given Name: Servo
Origin: San Leandro California
Aliases: Swervo
MM Registration Date: October 2006
Model: 2004 Mach 1
Horspower: 460
E.T. : 12.7
ROTM Honors: May 2010, ROTY 2008
Giving birth to twins can be a daunting job, but when the twins consist of dual 57MM Turbo's... let's say it can take on a whole new meaning of parenthood. Swervo took possession of his '04 Mach 1 in Nov. 2005 and seeing how this was his 3rd Mustang, he decided to do something very special. As a busy member of the Armed Forces, it's hard to find time for modifications of such great detail. With a little help from a few friends and Modular Power House, swervo pulled this project together with precision.
As most would do, Swervo began with the usual modifications by starting with a JLT CAI, Mac off-road H-pipe, and SLP loudmouth cat back. Suspension parts included H&R SS springs, MM LCA's, MM CC plates and MM Full length sub-frame connectors. These modifications were going to set the necessary base for which his next engine modifications would require. Anyone one can throw a turbo system onto a Mustang, but swervo Built his Mustang with a perfect power to handling ratio.
For the exterior, Swervo installed an 01 Cobra bumper in which resides an Air to Air intercooler helping to keep the power robbing heat at bay. Swervo Nicely matched the rest of his exterior modifications with some '03 Cobra side skirts and deck lid. To finish off the stance, Swervo purchase a set of 18" black Bullitts and swapped those out for black chrome FR500's shortly there after.
Before Swervo left for Iraq back in 2007, he had Modular Powerhouse in GA. install a twin turbo kit by HP performance consisting of two 57mm front mount turbos. In order to support this new found horsepower, MPH added an '03 Cobra fuel tank with twin-pumps which were supported by a KB BAP with 60lbs injectors to provide adequate fuel . This winning combination really brought his Mustang to life and these personal touches made this Mach... 1 of a kind.
Mod List:

Performance
-HP 57mm twin turbo kit
-SLP loudmouth cat back
-03/04 cobra fuel tank and pumps
-Kenne Bell BAP
-60lb injectors
-85mm MAF
Suspension / Chassis
-QA1 tubular k member and a-arms
-QA1 front coilovers with 14" 200lb. springs
-Tokico drag struts
-Maximum Motorsports caster/camber plates
-Maximum Motorsports full length subframe connectors
-Maximum Motorsports extreme duty lower control arms
-Steeda adjustable upper control arms
-H&R Super-Sport rear springs
Exterior
-01 Cobra front bumper
-03 cobra side skirts
-03 cobra deck lid and rear spoiler
-Tinted tail lights
-Web electric sequential tail lights
-Custom painted air brushed ponies and center caps
-18x9/18x10 black chrome FR500,
-HID headlights and fog lights,
-Smoked clear headlights
Interior
-MGW Shift Knob
-MGW billet knobs, cup inserts, etc.
-SOS gauge pod
Drive train
-Auburn 31 spline pro-differential
-Superior 31 spline axles
-T/A rear end cover
-Spec Stage 2+ clutch
-Spec aluminum flywheel
-MGW shifter.
Electronics:
-Turbo smart EBoost2 boost controller
-Raptor shift light.
-Auto meter Cobalt gauges (Boost, Wide band and fuel pressure)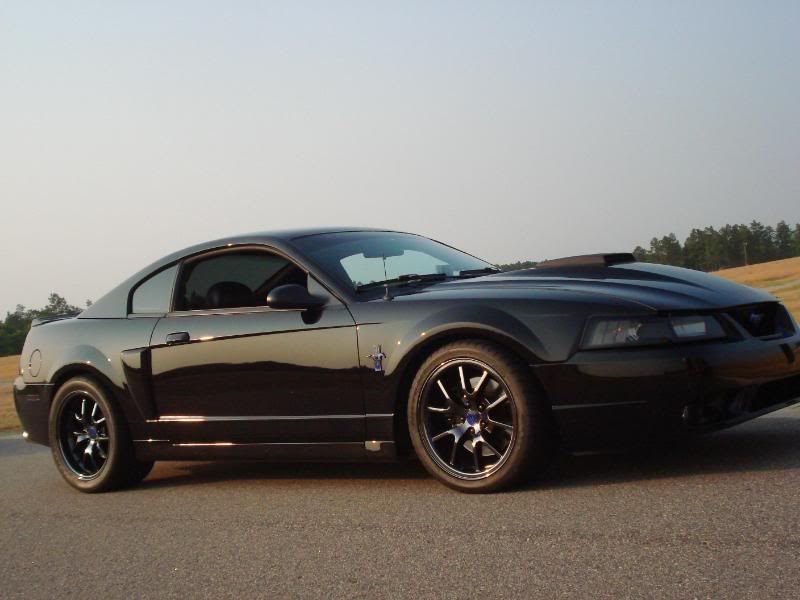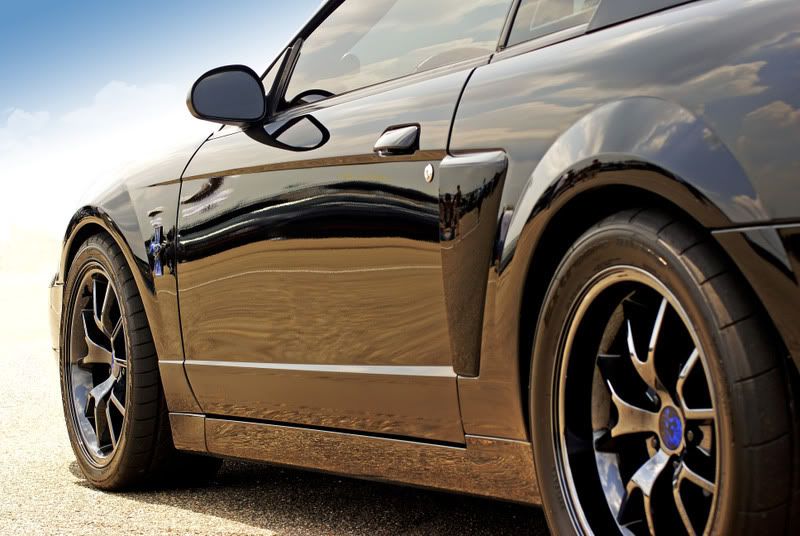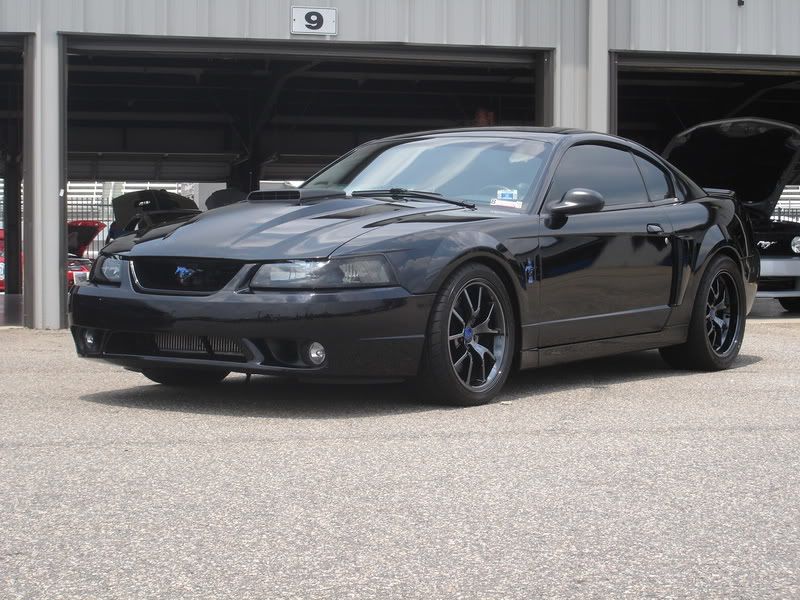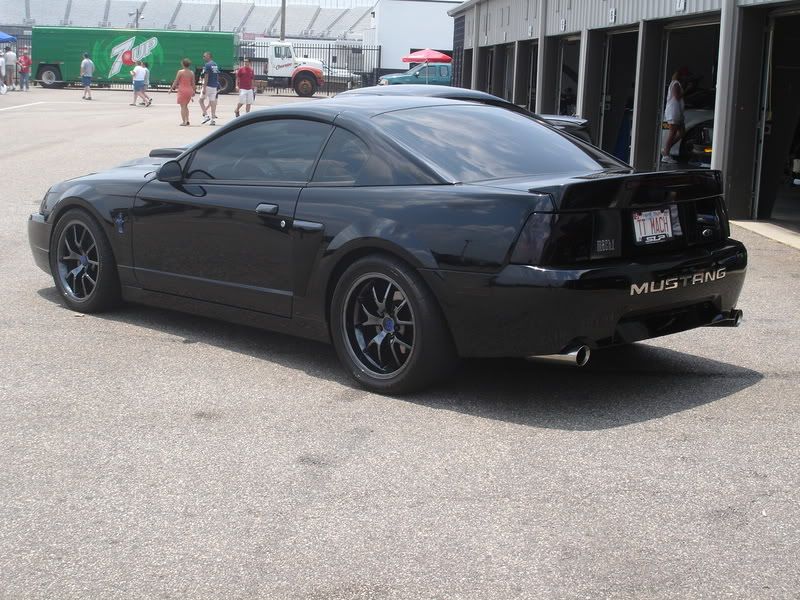 Article written by: SSG Pate