Discussion Starter
•
#1
•
Hi all I'm looking to replace my sensor and switch as I took them off and got them confused as to which is which since my gauge stopped working I am hoping someone can help me out
I believe the sensor on the right side of the coolant crossover pipe is the Temp switch but want to make sure. I believe part number is TU241 but hopefully someone can correct me.
Here is a image with the sensor's I'm talking about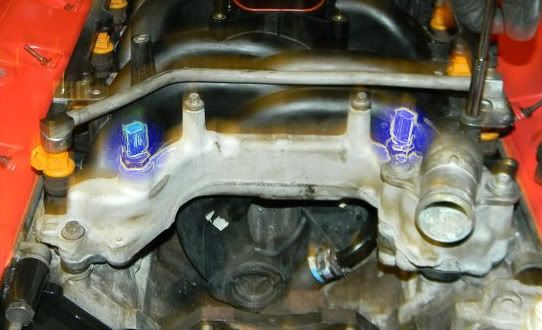 If you also know of the temp sensor part number I'd greatly appreciate that too.
Thanks,
Josh