So I've had a Termi front bumper sitting around my garage for nearly a year now and I was planning on having it professionally painted but my life has changed a lot so a professional paint job is unlikely for quite a while. Today I decided to unwrap my bumper and get started on a rattle can paint job. Don't hate on it, worst case scenario it looks horrible, I sand it down, and it sits in the garage again.
A couple of pics.. First one was right after I opened it. You can see the company (Pershing Auto Parts, had a lot of problems getting my bumper) bent the top part over when they packaged it to save space and possibly keep it from getting damaged since it was packaged in some bubble wrap, then some plastic, then some saran packaging wrap.
So I heated the bumper up and threw some jack stands and heavy **** in places that were bent out of place.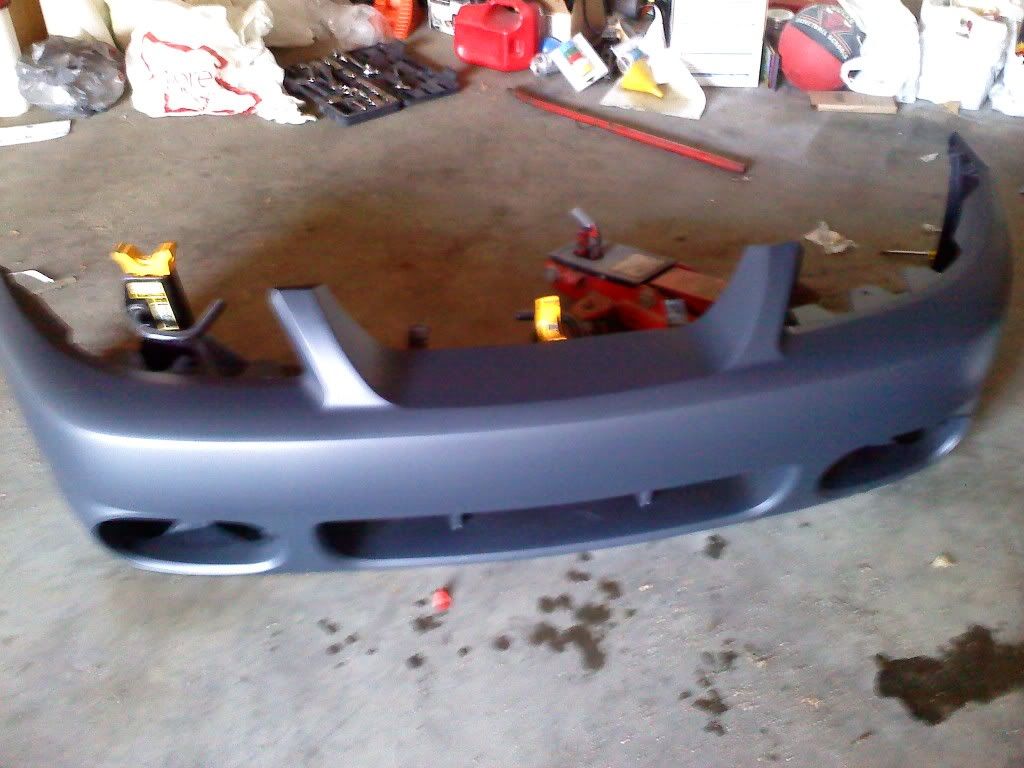 Now I'm waiting for the bumper to hold this shape so I can pull all that **** away and start sanding and lay down the primer. Hopefully if this holds its shape tonight then I'll be starting the painting tomorrow
I don't have the fog lights, bezels, or chin spoiler but if it turns out alright it will look 100x better than my V6 bumper that is cracked, rivets broken off one side, and full of dents/dings/scratches.
Edit: Updates:
Partially though primer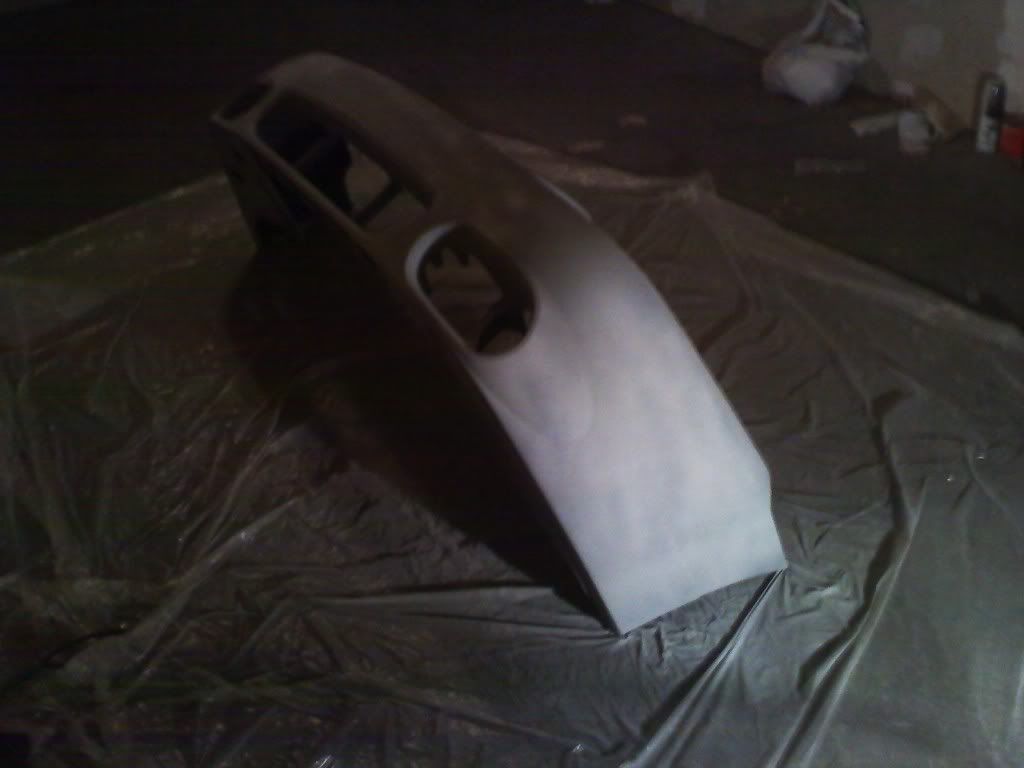 Color started!
Couple more coats of white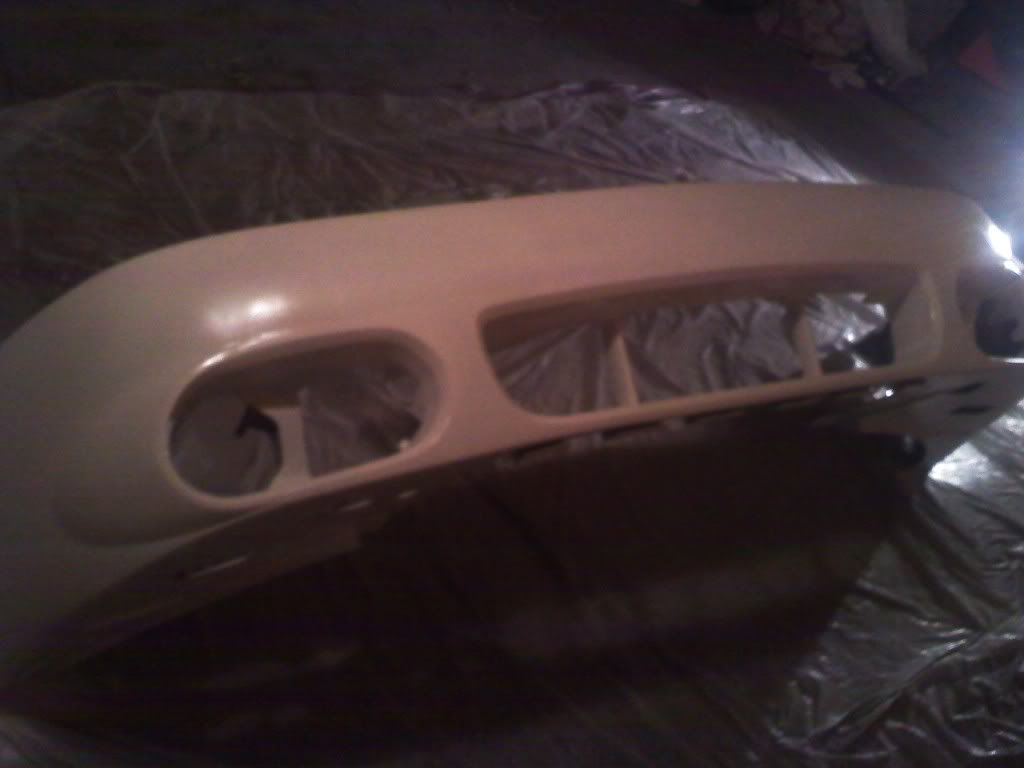 Couple of spots that need fixing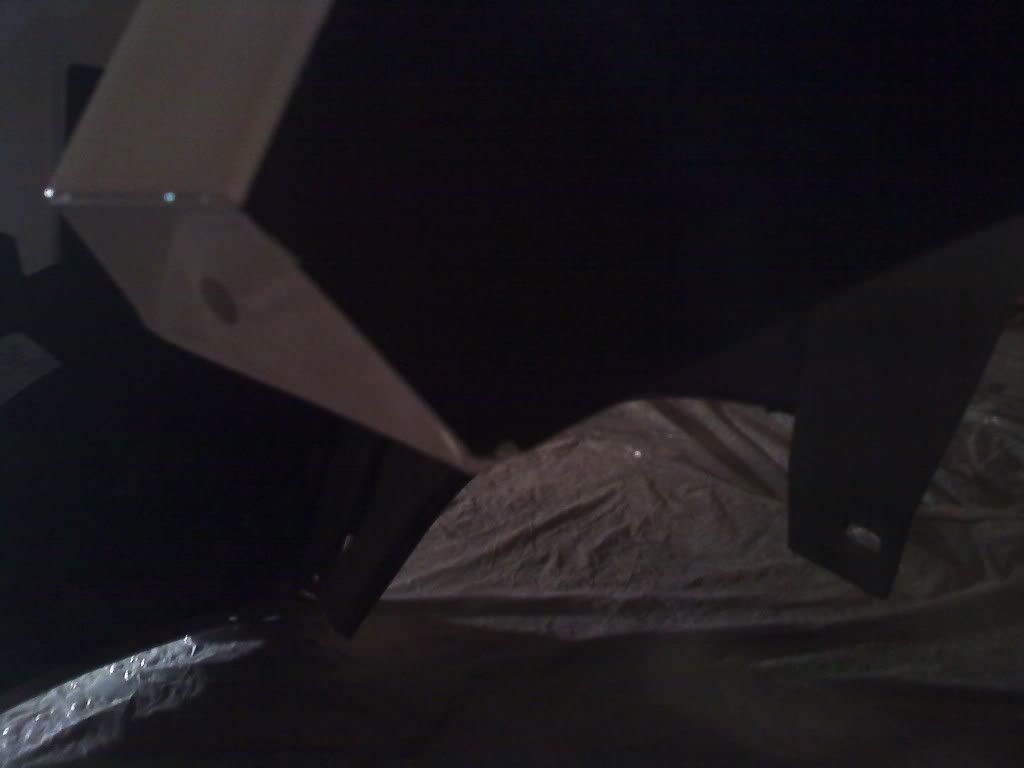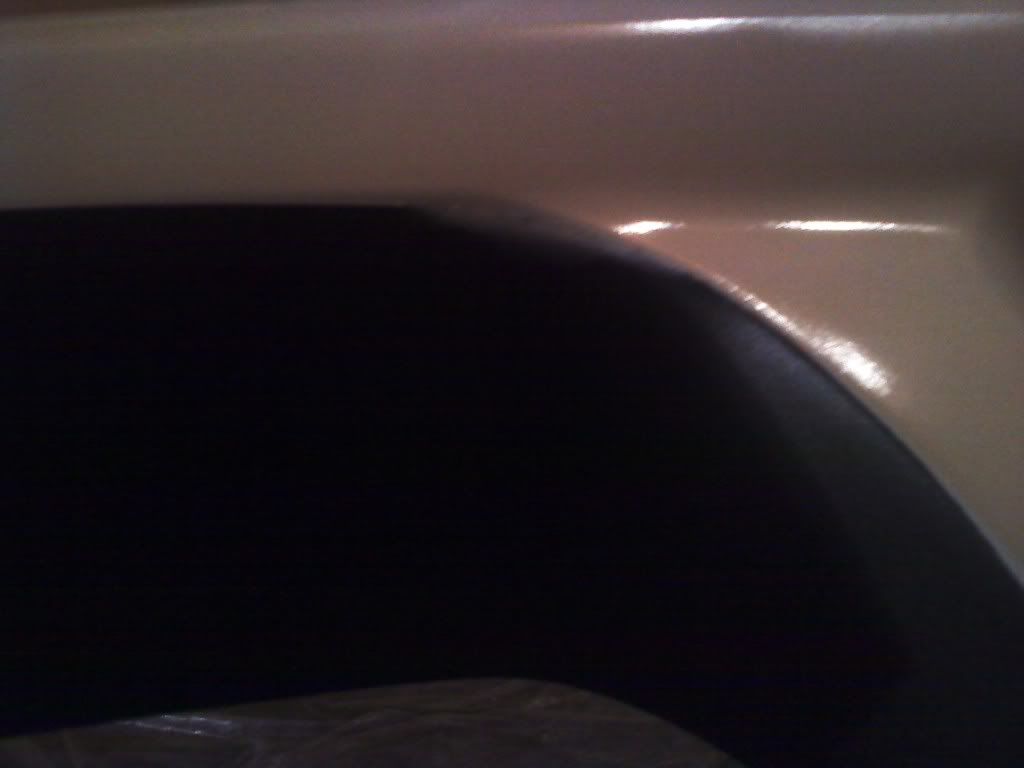 With the tape off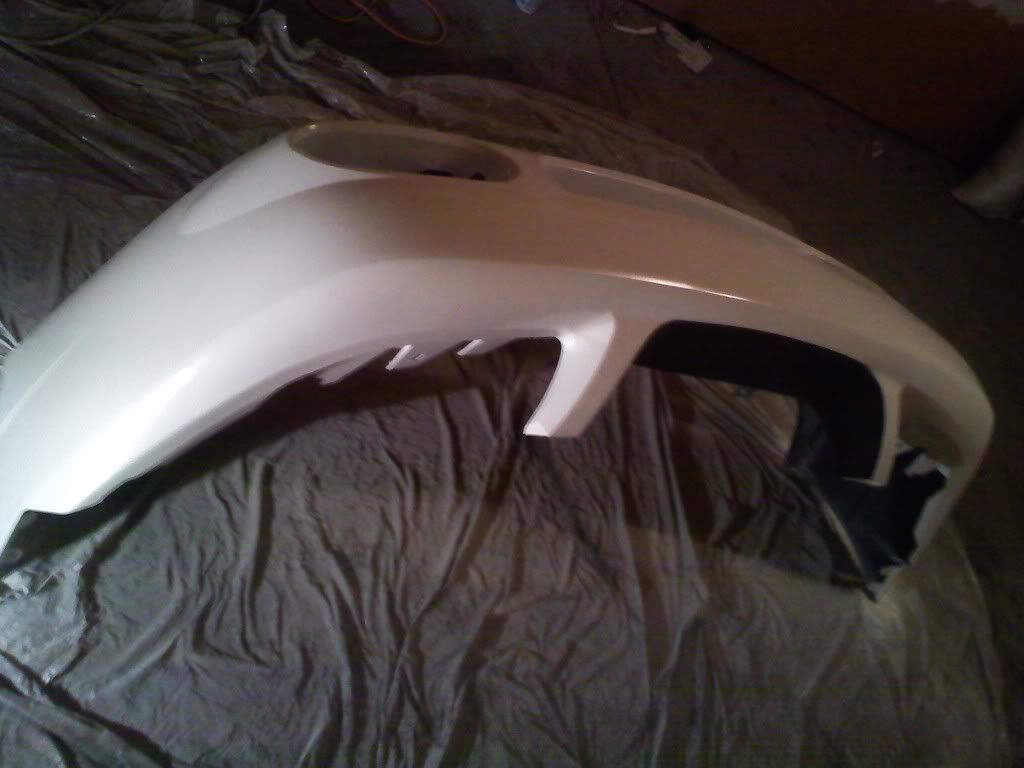 Got a daylight shot when I got to work today
And apparently all of my tape sucks a giant dick (the black managed to creep under some tape that's made for painting) so I gave up on the black and just went all white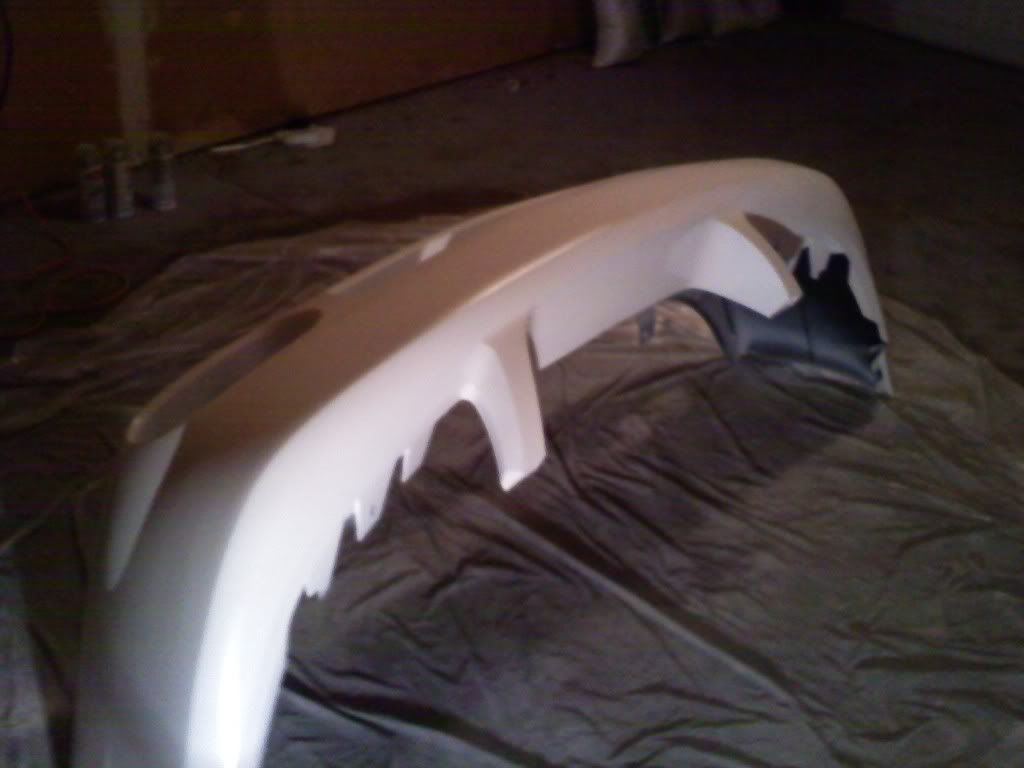 Painting complete!