Discussion Starter
·
#1
·
I'm really considering painting my car. I have a 2001 silver v6, and the paint is starting to show its age. There is a huge area on my front right fender where the clearcoat, I think, is peeling (that fender was replaced by a previous owner, and apparently pianted poorly), and there are also little imperfections here and there, and some small scratches on the front bumper.
The only reason why I'm able to afford getting it painted is because my brother is in the automotive academy at our school, and they can paint the car for me if I pay for the paint (and maybe a little tip). It'll help me out, and give them a chance to get some real practice.
I'm just considering what color I want to go with, and what color scheme I will go for once the car is painted.
What do you guys think will look the best? I'm keeping the rims I have in my sig now (from a 2012 GT), so keep that in mind.
I've always been a fan of black and red, and I already have red and black seats to pull it together. I know the car is a Mach 1 and has nicer, shinier rims, but the color scheme is still what I'm considering now: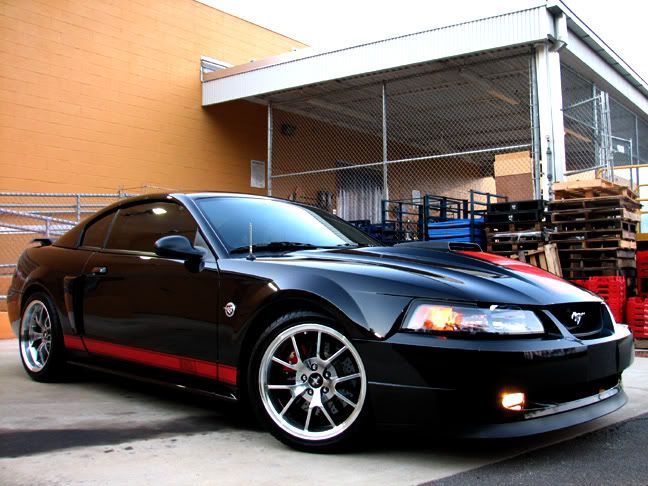 I'd also get red bumper inserts, which I think go great with the red taillights.