OK Finally got my turbo GT sent to the dyno/tuner.
I'll let you know what she puts down when I get her back.
EDIT: 460RWHP/500RWTQ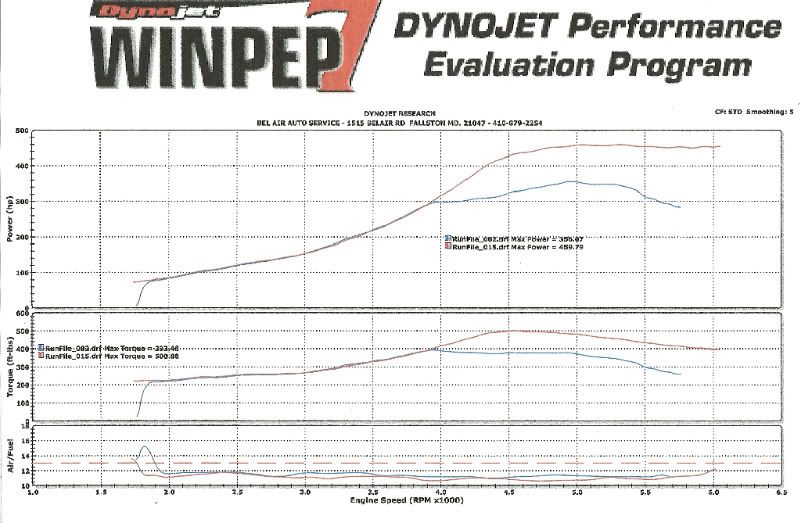 Mods are:
Stock Short Block
MHS Stage 3 Heads
Hi Tech Stage 2 Cams
Accufab 70MM TB/Plenum
On3 Performance Turbo Setup 6-8psi
Walbro 255 LPH pump
60# injectors
Calibrated 60# Blow Thru MAF
Hallman Manual Boost Controller
Autolite 103 .025" gap.
Closest guess gets some reps. Also if you're interested in the build thus far, click the link in my sig.