Discussion Starter
·
#1
·
Alright so I've always been a little anal about all the small insignificant scratches that no one else can see. I know I am not the only one. Well a few weeks ago, as some of you know, someone key'd my car down the passenger side rear.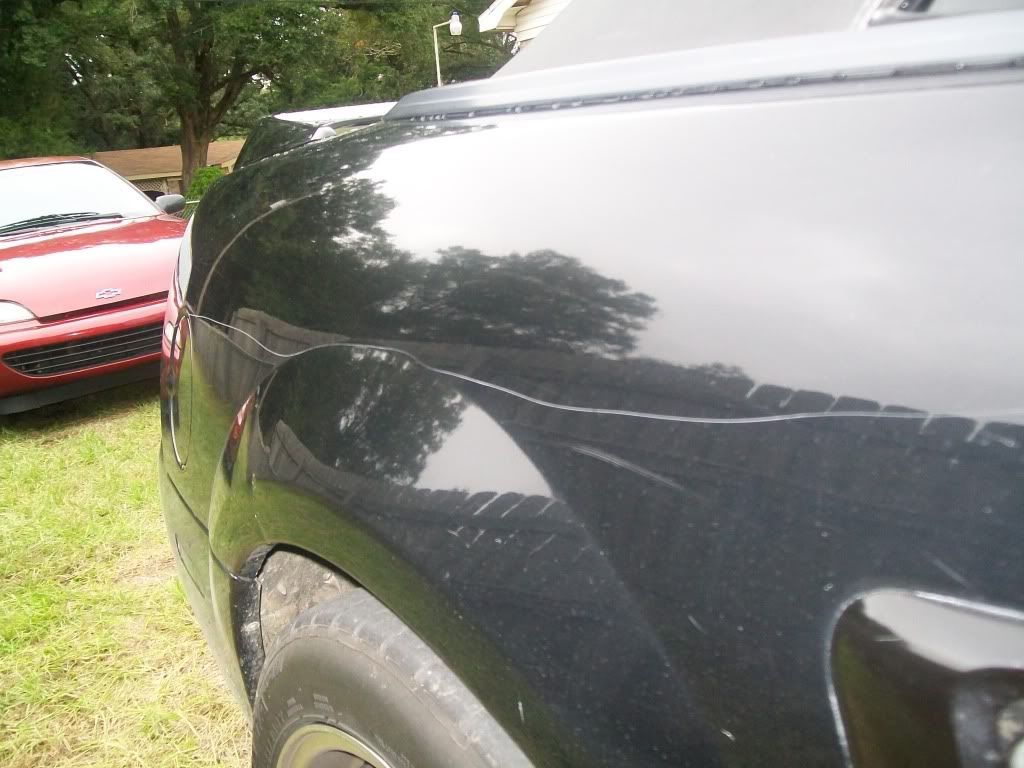 So after getting all pissed off, after hoping it was just a surface scratch, the hunt was on! I didn't want to spend the money to get the car re-painted or spend it to have just the one scratch fixed. I washed the car and the scratch was still there. Well I heard about a wax that was color matched for black. And as most of you know black is black. There isn't very many variations of it. Well I went into Advanced yesterday looking for this wax and I came across this Turtle Wax' Black Box'. The kid at the counter asked me if I had ever used this before I said no, but I'm fixing to find out if it works. Well I had this Meguiars Detail Spray that I used to clean it 1st since I knew it was going to be raining today. Well I used the steps on the box to a T. And here are the results.
I plan on using this over the entire car later on this week. I will take pictures of every little scratch that I know of and show before and after pictures. So for anyone with a black vehicle I recommend this product.
Yeah i know someone already posted up about this. Just figured I'd show a before and after. Enjoi!