Neither of my cars were race ready for a local track rental today, so my buddy John (metalhead131 on other forums) threw me the keys of his 04 Cobra. It runs pretty damn good for such a short mod list.
The two best passes:
And the only pic so far: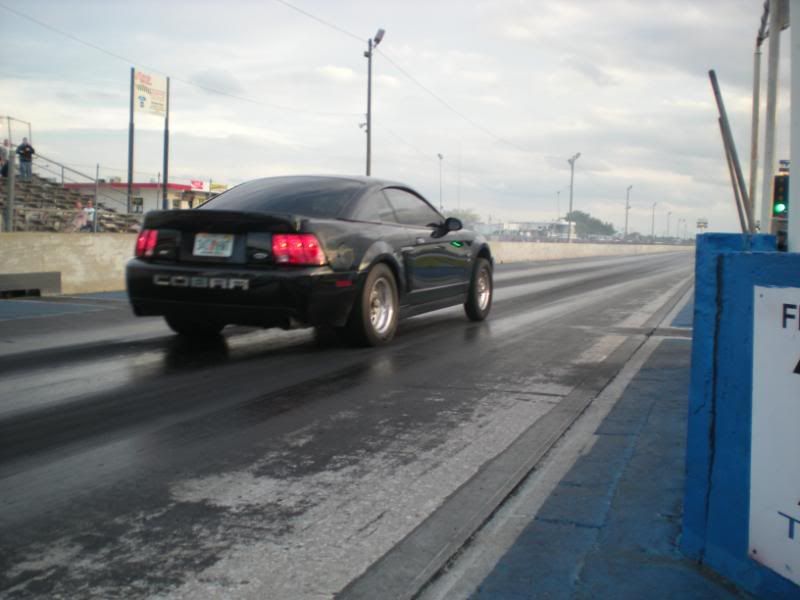 Here is the mod list:
Steg stg4 ported eaton
bbk twin 65 TB
2.8 upper pulley only (stock lower)
Motoblue idler
Steeda CAI
55lb inj
Bassani catted x
SLP loudmoth cat back (GT/solid)
99-04 SRA w/ 3.73s
v6 front springs / gt struts
slicks and skinnies
It could use some supension work, but I really can not complain knocking off a 10 with mostly stock crap.
Hopefully someone got some good vids, or atleast some good pics of the launch.