Name: Paul E.
Location (city, state): Waterville, Oh
Items being sold: Vortech V1 supercharger for 98-04 v6 mustang
I purchased this supercharger from a member on the forum last year. He said he put about 7,000 miles on it, and i only put <500 miles on it before I blew the engine. I blew the engine while I was at the track due to over revving it. (did not want to shift, but didn't think it would blow)
Comes with:
*8* (2 extra) 36LB High Impedence Disc Injectors with EV1-EV6 connectors (for some reason, I think it's ev1-ev6, but I am not certain. basically, the connectors will go from the stock injectors harness to the new 36lb injectors).
90MM (Lightning) Mass Air Flow Sensor with all air inlet accessories needed for installation (except a filter).
Discharge Tube assembly with hose to connect to the bypass valve which is also included.
Two size oil feed and return lines.
The custom made air conditioning bracket and hose that does not come with the setup from vortech.
Two brackets and all bolts needed for installation.
Vortech V1 Supercharger with a 3.60" pulley.
Clamps, Clamps, and more Clamps.
Boost, Fuel pressure and Oil pressure gauges.
Also have the spark plugs i believe.
Only thing you will need to buy is an a/f ratio gauge and a fuel pump. I bought a used SVT Focus fuel pump.
This is literally everything that you will need to install the supercharger.
Car made 272rwhp/284rwtq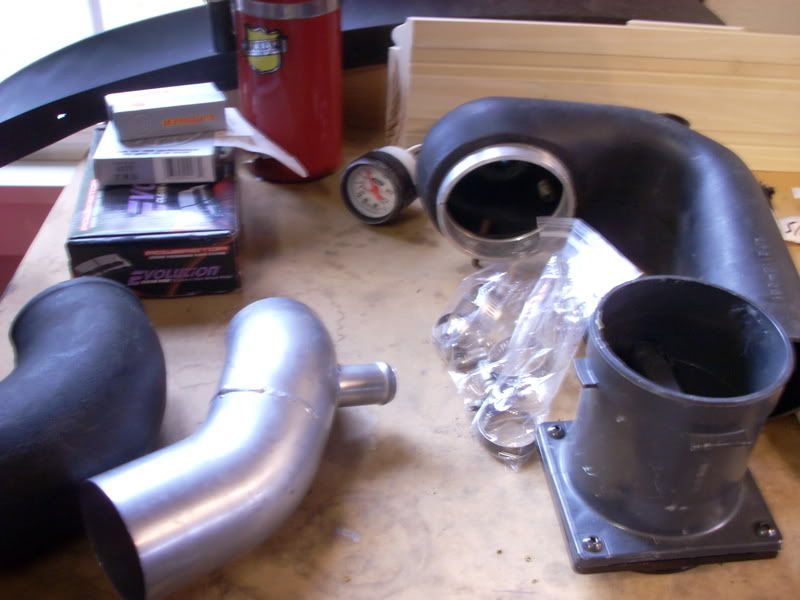 It's a very easy install that can be done in your garage if you just follow the directions. My step dad did it himself (I had mono)
Any questions either email me
[email protected]
or send me a PM. Email will be the fastest way because I have a Blackberry
Price: $2,600 obo