I said I would make this thread after my show this past weekend and I could gather some better pictures of the car so here it is...Dark colored cars require some extra work over lighter colored cars but when you view the results, it's well worth it. Let's get down to business:
1.) Car Wash Soap - Make sure you get yourself a good car wash soap. Do NOT use dish wash soap like Dawn. It will strip all of your wax off. If you want to strip the wax one every now and then use it, but I've been told it's bad for the paint. I personally use the Meguiars Gold Class Car Wash Soap. It is safe for the wax and it suds up nicely. Also I've heard great things about the Optimum No Rinse. You dip your wash mitt in the solution and wipe it on the car and wipe off after. I've seen a video of it being used on a Ferrari F430 and I'm going to give it a shot when I run out of the Meguiars. If the car is full of thick chunks of dirt or has leaves and what not stuck to it, I would use the conventional wash and rinse method.
2.) Washing - I prefer the two bucket method, one bucket for soap and one to rinse. With a dark colored car this is important!! A dirty wash mitt will swirl your car causing you more work later. Wash the car down with some pressure to remove loose dirt and bigger pieces. Clean inside the wheel wells, down low behind the wheels and lower side skirts. For those of you who drive on the highway a lot make sure you get those bugs off of the front fascia also. I start at the top of the car, the roof and work my way down. Dip the wash mitt in the bucket pick up some suds and water, make sure the car is wet also, to help lubricate. No lubrication = Swirl Marks!!! Use little pressure also, let the wash mitt glide on the surface of the car. I usually go in one direction with the mitt, circular motions can swirl also. If you go in one direction and create swirls, it's harder to see them unless the sunlight is directly on them. I wipe half of the roof with one side of the mitt then I flip it over and wash the other half with the other side of the mitt. Afterwards I dip the wash mitt in the rinse bucket and follow it by spraying it with the hose to remove excess dirt. Any dirt you drag across the car will swirl it and scratch it too. I then do the hood, then top of the trunk and spoiler, side of the car, back of the trunk/top of rear bumper, the front fascia, side skirts, bottom of the back bumper. For the wheels, I use a separate wash mitt because they get covered in brake dust.
3.) Drying - Drying can be tough. Some guys like to use chamois, towels, ect. I personally use a leaf blower because with a good coat of wax, the water just slides off. Afterwards, I get the rest by spraying some quick detailer and wiping with a microfiber towel. Again I use very little pressure, to prevent swirling. If you want to dry the car using towels, do not use anything but microfibers, it will keep the swirling to a minimum. Again use little pressure and don't go in circular motions.
4.) Claybar - They are very simple to use and should be used 2-3 times a year. Use them before you're going to do a full detail. Break the bars into a few pieces, this way if you drop one you can throw it out and you won't waste the whole bar. Roll the piece up into a little ball and then flatten it out. Spray the clay lube/quick detail on the area you will clay. Be very generous with it. You want it to be well lubricated so the bar slides easily across the paint. Move the bar back and forth across the area, you will hear a little noise like its scratching the paint. This is good, it is lifting the contaminants off of the paint, it's not hurting the paint or scratching it!! After you finish an area roll the piece up again and reflatten it so you get a clean section of it. I use the meguiars clay bar kit. Also a clay bar will remove wax from the paint, before you compound/polish.
5.) Removing Swirls - Don't even bother trying it without a machine. Your arms will be in a lot of pain and the results will not be nearly as good as a machine. I was worried about using a machine at first too, but decided to order and orbital one. I ordered a porter cable 7424 package from Justin at obsessivedetail.com. It contained the porter cable, a backing plate, lake country orange cutting pad, white polishing pad, gray finishing pad, Poor Boys Super Swirl Remover 2.5 and Poor Boys Super Swirl Remover 1. A porter cable is very friendly and easy to use. It will not burn your paint like regular buffer, so if you've never used a machine before this is the machine for you. My car was swirled badly when I got the kit so I began with the Super Swirl Remover 2.5 and the orange cutting pad. I put about a quarter sized amount on the pad and spread it over a 2x2 area. I then put the machine on speed 3 to spread it out more evenly and to prevent splatter. Once spread out move the machine up to level 5-6 and make slow overlapping passes over the 2x2 area. Keep doing it until you see the polish begin to break down into a dust. I do it the same way I wash the car, top to bottom. For heavier swirls you may need to make a few passes and go over it a few times.
After I'm done with the 2.5 I move onto the SSR 1 with a white polishing pad. The polish removes any hazing and light swirling left over from the compound. It brings out a shine in the paint also. The polish is good for light swirling. Do the same steps for the light polish as you did with the compound. Spread it evenly in 2x2 areas using speed 3, then turn it up to speed 5-6 for paint correction. Also let this polish turn to a dust before removing. I would not compound more than once every 6 months...In fact I do it once a year. It removes clear coat, this is why it's important to avoid swirling when possible.
6.) Glazing - A glaze will bring out a great shine in a car and is great before waxing. Also for freshly painted parts, a wax can not be applied so a glaze is perfectly safe to shine it up. I use the obsessive detail wet acrylic glaze. It is incredible and smells like grapes
You can apply it by hand or with the porter cable. I use the gray finishing pad and the porter cable. A quarter sized amount on the pad and working in 2x2 areas works well. I don't go above speed 3 or 4 with the glaze because you aren't breaking it down like a polish. You just work it onto the paint. After its applied just wipe it off.
7.) Waxing - I use the Meguiars gold class paste but recently tried Wet Obsession Carnuba Wax from obsessive detail. A little pricey but worth it in my opinion. It leaves the car so smooth and sheets the water off very nicely. It also has a lot of depth and wetness to it. I apply 2 coats of it. You can use a foam applicator pad or the porter cable. I use the porter cable and a gray finishing pad on speed 3 or 4 to apply. Do not apply the wax in direct sunlight. After the wax is applied I let it sit for a little while. If I run my finger over it and can see a line through it, then it's time to remove it. Once it is hazed I remove it with a microfiber towel. I wait 20 minutes and apply the second coat. If you leave the car out doors, then I would suggest using Optimum Opti Seal over the wax the following day. The opti seal is more durable than the carnuba and lasts longer. The reason I use the wax and the opti seal is because the wax has more shine and depth to it, but the opti seal has more protection in it. Just 2 squirts on a foam applicator pad is enough for each panel of the car. Just wipe it on and let it evaporate. No need to buff it off. If you see if streaking then you are using to much!!
8.) Wash the car again to get rid of any excess dust from polishing, waxing, ect...Stand back and admire the results. The last 8-10 hours will now be worth it to you. Here are some shots right after I finished a detail as well as some other recent shots of my car: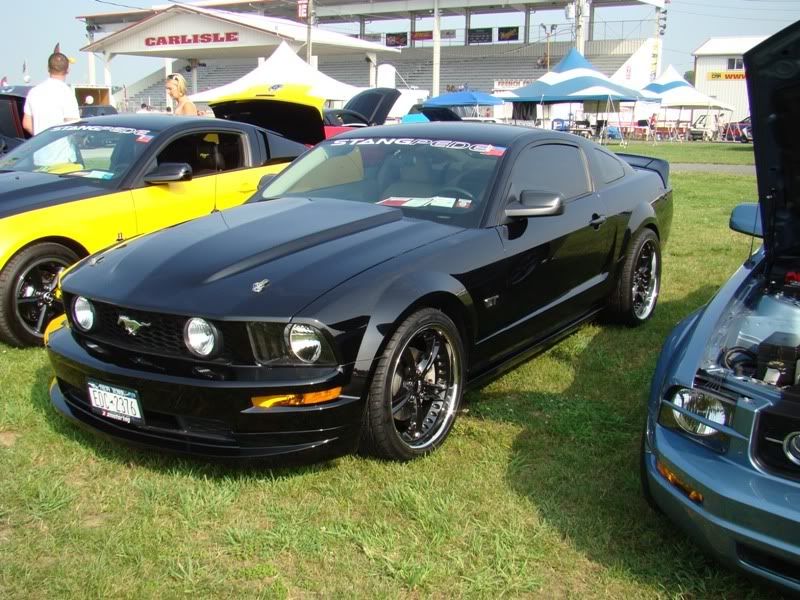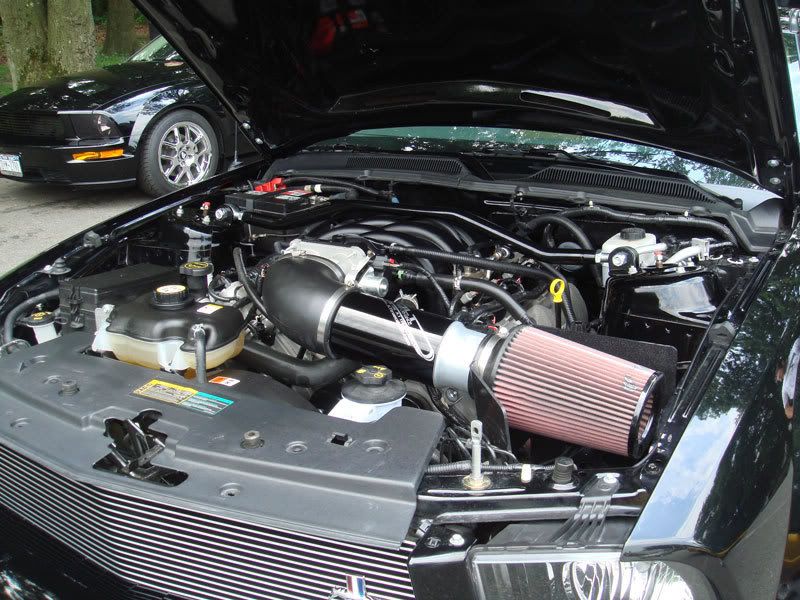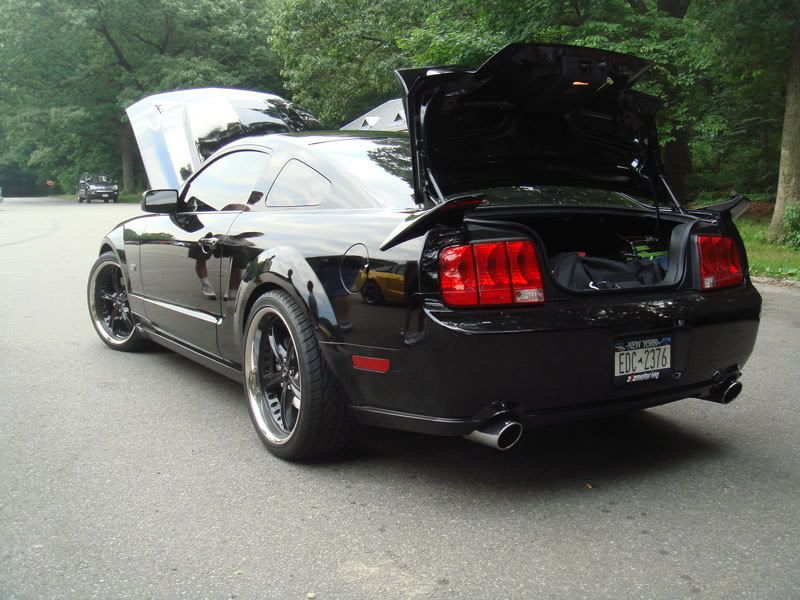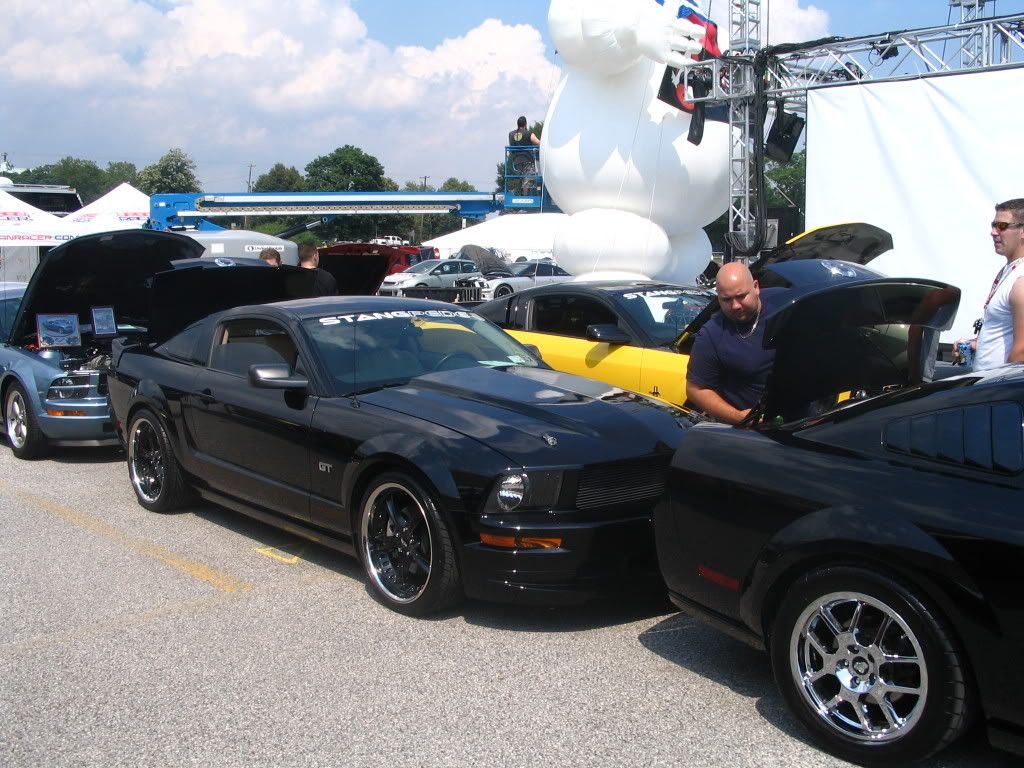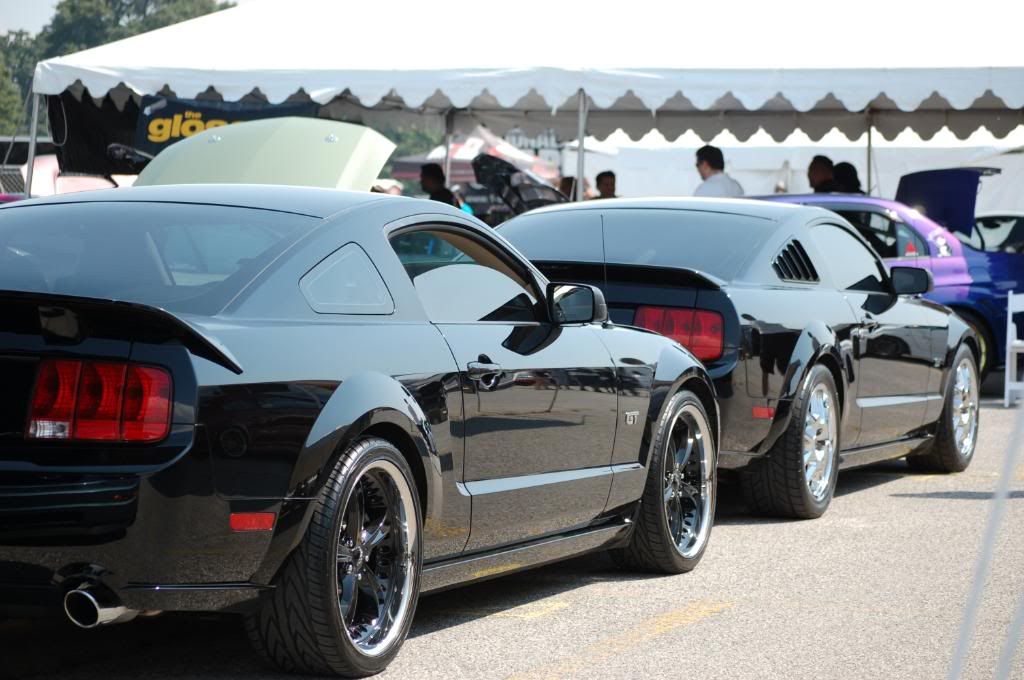 Optimum No-Rinse:
http://video.google.com/videoplay?do...00996428313622
How to dry:
Porter Cable Compound Polish Glaze Wax:
Hazing paint with polish:
Optimum OptiSeal: