Discussion Starter
•
#1
•
Specs:
Screen Name: Weems
Given Name: Ryan
Origin: GA
Aliases: Weemsy, Weemers
MM Registration Date: 8/1/2006
Model: 2003 Mach 1
Horspower: N/A
E.T. : N/A
ROTM Honors: Sept. 2008 (Mach 1), Feb. 2010 (Bullitt)
The Oxford White Mach 1 of Weems took MM by storm in 2006. The sick stance and perfect balance of black and white instantly set it apart as a special car on MM. Sadly, Weems sold his Mach moving on to a supercharged Bullitt which he kept for a short while before selling it and acquiring a pullied '03 Cobra.
The Mach 1, however, is the most memorable of the three. Although not the fastest, the Mach was the best looking and often mentioned in debates with other cars such as "Emay's" or AZSonicCobra's" as the best looking car on MM. Its simplicity was part of the allure, as nothing really crazy was done to this car. The look was acheived with a balance of suspension mods, a chrome lip on black FR500's, an '03 Cobra front bumper and scheme of black & white paint. It was a beautiful harmony of visual effects and is remembered as one of the baddest rides ever on ModdedMustangs.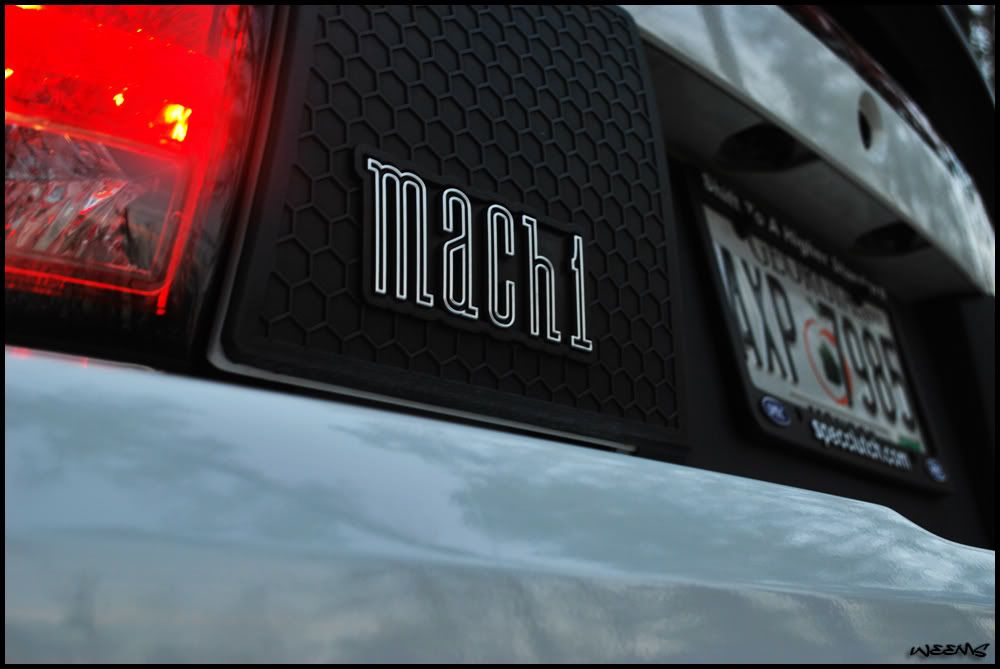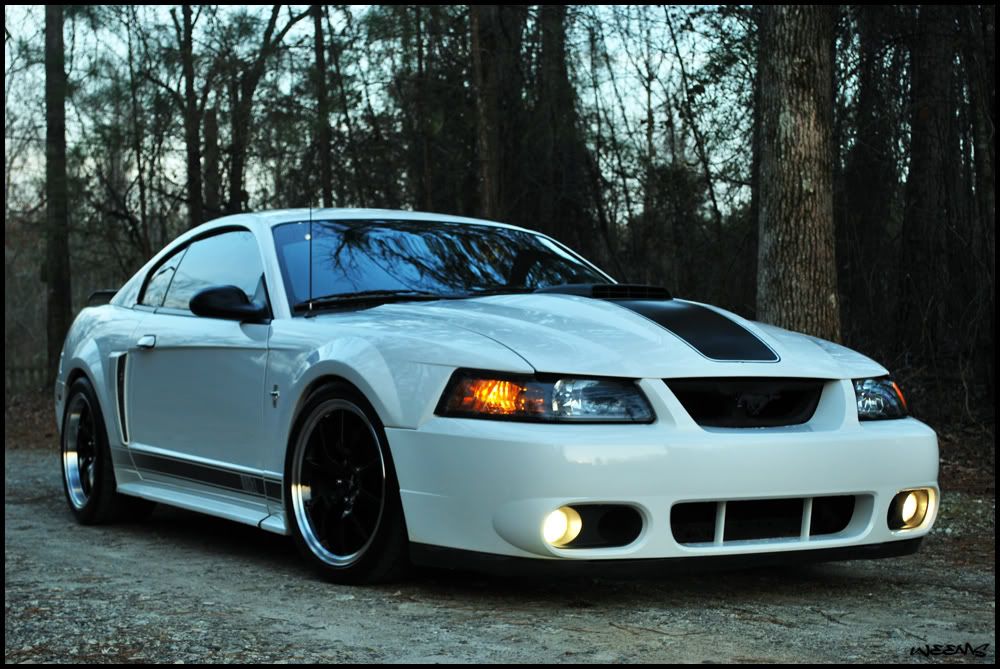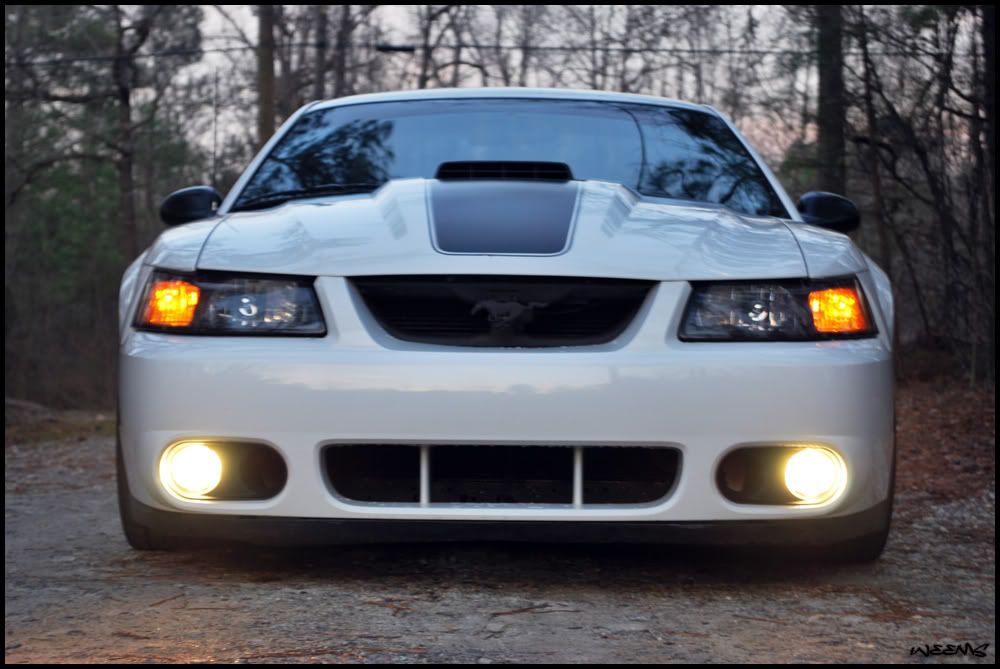 Article written by: Smoothgrandmama