Discussion Starter
•
#1
•
back when i was shopping for drag wheels one of the hardest things to decide on was the backspacing, the front skinnys are easy for the weld rt-s wheels (1.5 bs) no spacers, however for the rears it was either 4.5 or 5.5 backspacing for an 8" rim. so i jumped on the forums to try and find some decent photos of our 99-04 body style with weld rt-s.....couldnt find much mostly foxes on google, so then i started looking for just any 99-04 with a 4.5 backspacing wheels....again couldnt find much other than a couple rides with terribly angled pics. most forums just said the usual "go with the 5.5 bs" which is correct, but i also like a little dish in my wheel and didnt want to go with 15x10 6.5 bs.
after reading more and more 4.5 vs 5.5 debates most of the responses consisted of everyone saying that a 4.5 willl stick out to far and look like an ugly tractor and others would say that it sticks out the same as a 15x10 6.5 bs as well as saying that you need to roll the fenders depending what tire you run. so i finally gave in an decided to just go for it, if i had to buy new rear wheels so be it.
heres the results and a little more detailed pics
weld rt-s rears 15x8 4.5 bs/ 255-60r15 (27"x10.5"-15") M/T drag radial
weld rt-s fronts 15x4 1.5 bs/ 165-80r15 nexen skinnys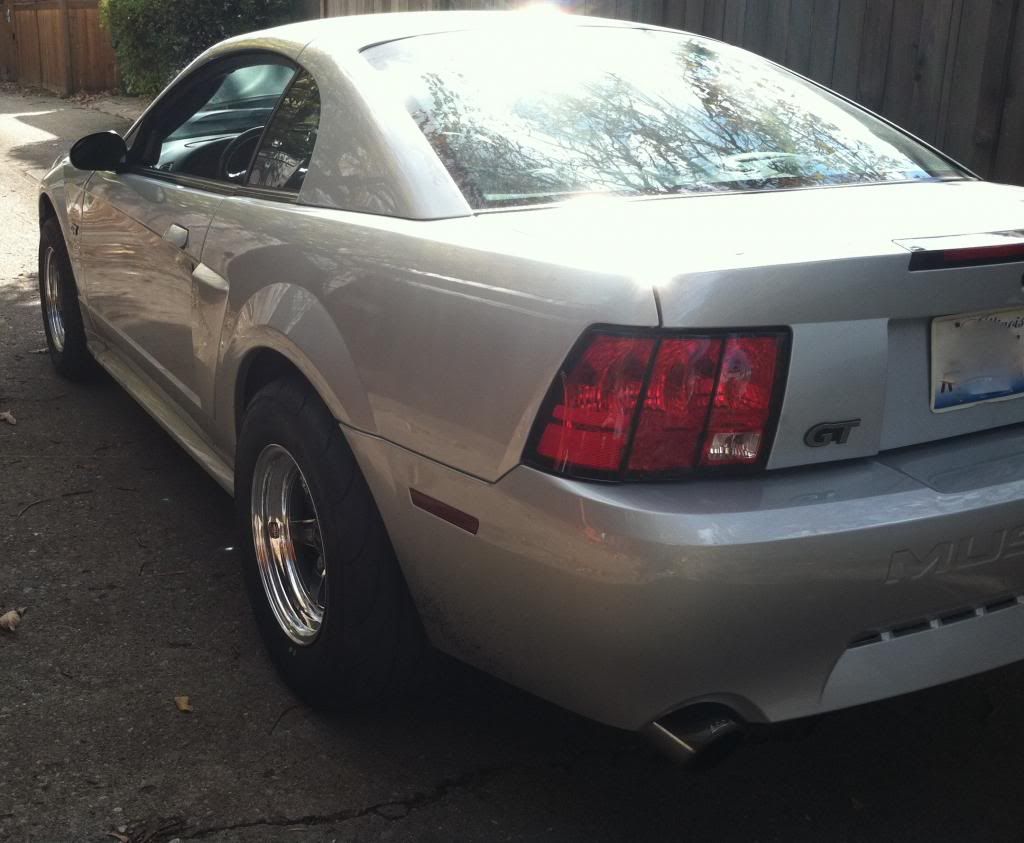 NOTE: my car is all stock suspension and thus stock ride height, fenders did not have to be rolled in the rear for the 27' mickey thompson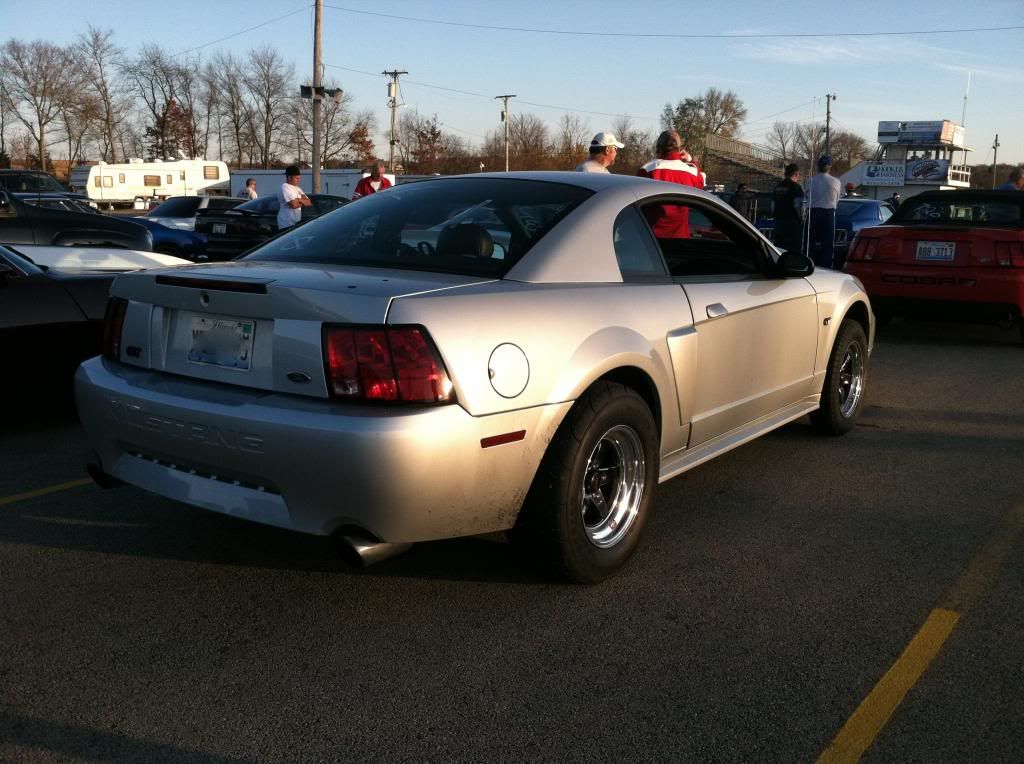 probably my most favorite pic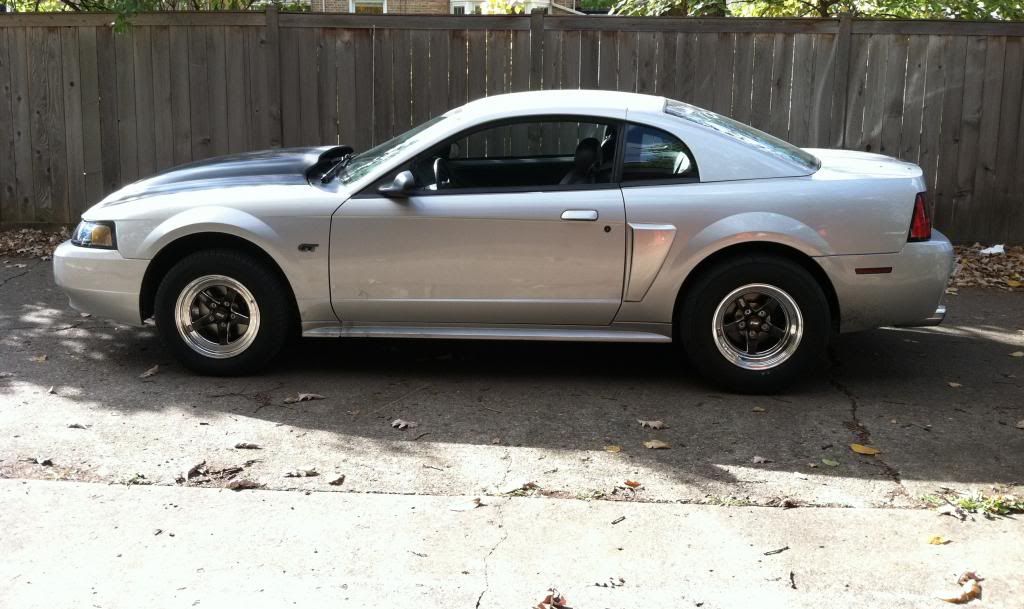 quick side view (mind the 4x4 suspension)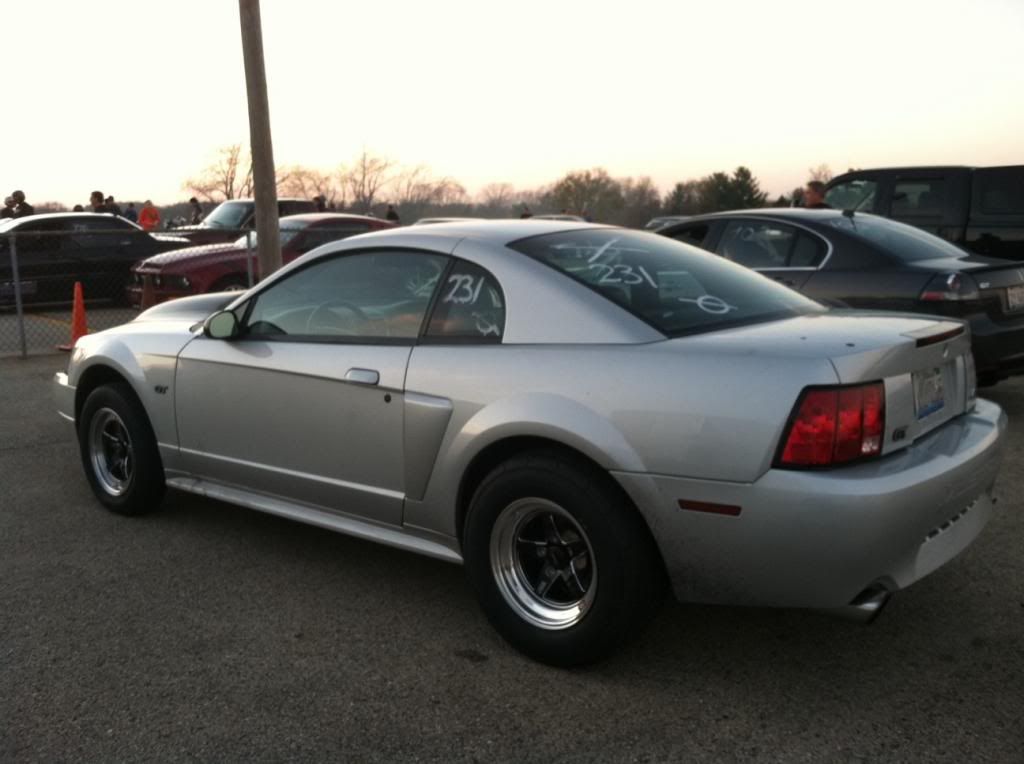 here an angled side view that kinda makes it look like a tractor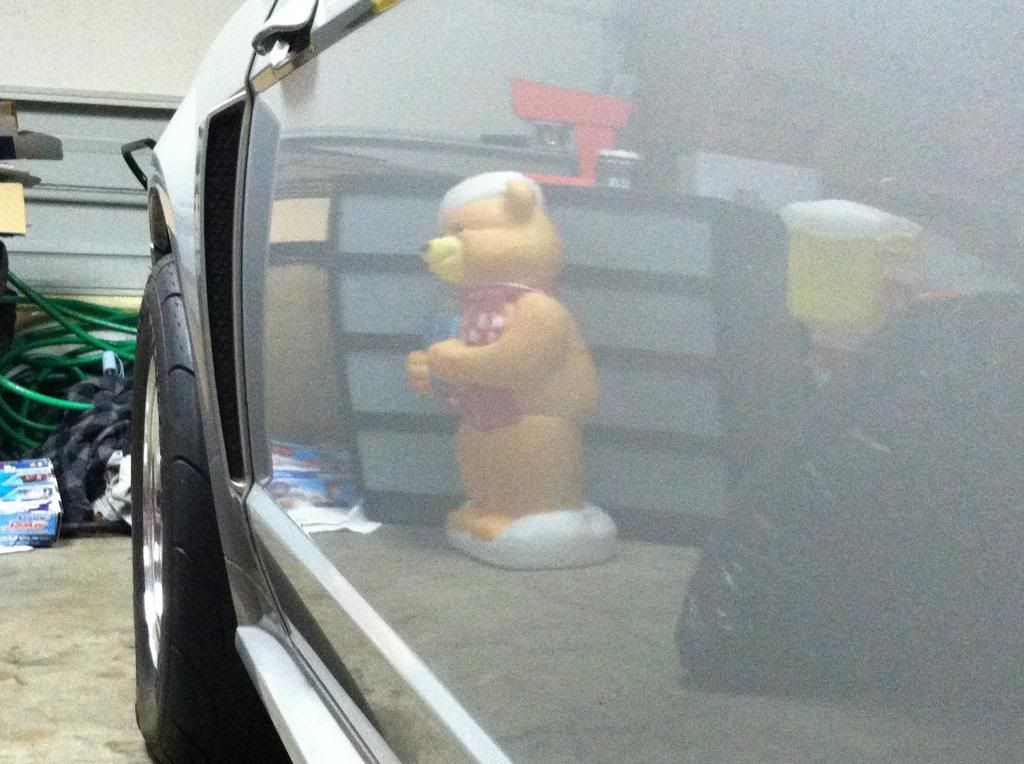 close up of how far they stick out, they sit flush with the fender even with the drag radials on, no rubbing issues after launching it at the track, even going over speed bumps proves no challenge lol
just a quick pic of the the 1.5 bs for the fronts and how much they stick out, they are perfect, no spacers need for this particular wheel.
as for a quick review of the weld rt-s wheels itself.....one word......gorgeous.....love them them to death and turns heads everywhere...well that and the whine of the blower but anyways its a great quality piece that i ordered from jims racing tires,fantastic service and free lugs and stems, the car is driven daily and the wheels have held up so far no dings or dents from the mean potholes of chicago. there is one thing wrong with them.....they are a little heavy for a drag wheel but oh well my car is light enough as it is.
however if anyones looking for the best lightest 16" stock wheels id suggest these lol best rims ive ever brought to the track and picked up all 4 with tires for 250$ and super light. DAT GAP!!!!
photo courteous of ores action photography @ great lakes dragway