Discussion Starter
•
#1
•
well i assumed i had 3.73 gears, because one person did the math on here and it came out to that sooo well now i have a tuner and to my knowledge my car had the speedometer accurate before the tunes.
i told bama that i had 3.73 gears and 275/40/17 tires, but my speedo is off some.
this is me going 60mph or really really close in Fifth gear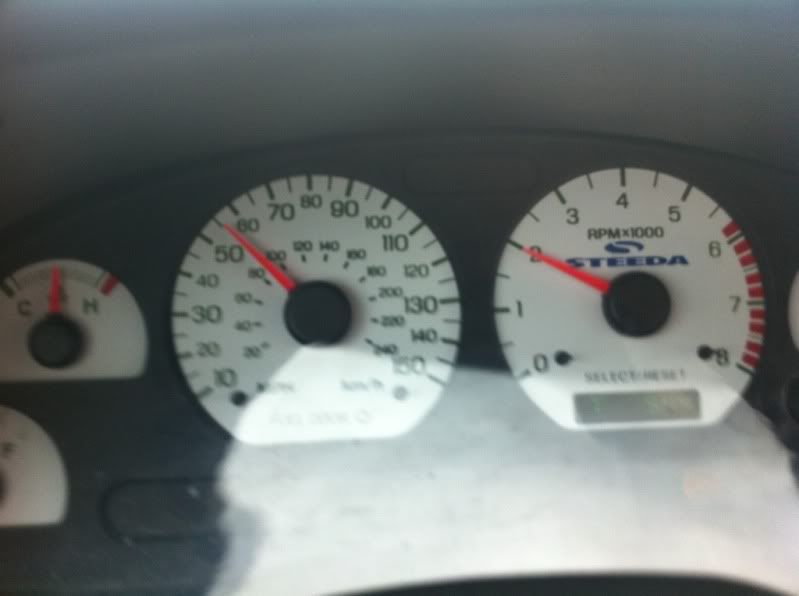 to achieve this result i adjusted the stuff on the tuner before loading the tune
i set my wheels rotation per mile to 750 (a website calc told me 751 but i assume this isnt going to effect even 1mph in the long run)
and then i set my gear ratio to STOCK
now im not sure what the gears are, but 2k rpm in fifth going 60mph is not stock to my knowledge.
so what should i do next? maybe try to get my gear ratio to something lower than stock, like 3.00 gears or something to try to correct it?