·
Penetration before detonation
Alright, so your New Edge wiper arms have lost their lust. Okay, so they never had any- but maybe the sun has done some damage, or perhaps corrosion is rearing its ugly head. Nonetheless, painting the arms of your wipers will make your car look that much more cleaner- so here's a walkthrough of how to do it!
Materials needed:
1 Can spray paint
Newspaper
Flat head screwdriver (optional)
About an hour- hour an' a half.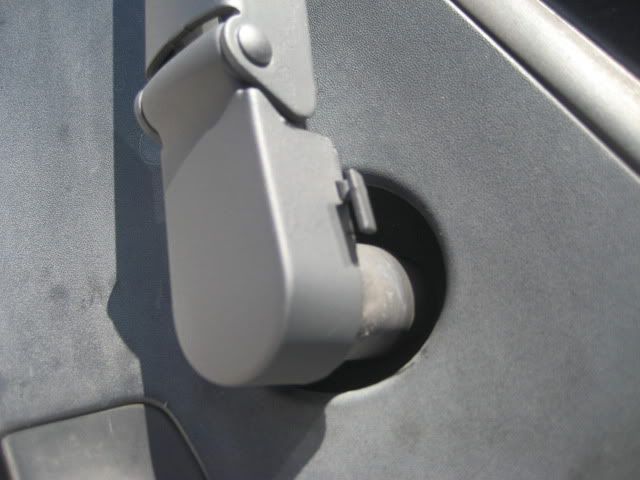 First thing you want to do is remove the wiper arms. This isn't like on some GM cars, where you need the special removal tool. To do this, raise the arm into the upright position and focus on the base of the arm, where it mounts to the car. There is a tab that has a long edge on one side of the base, and a short side on the other side of the base. On the longer edge, use a screwdriver to push the short side through and pull on the opposite end. When this tab is pulled out as far as it can go, lift straight up and the entire assembly should come right off.
Disassemble the arm by removing the blades and set them aside. Getting paint on the the blade itself is a bad thing and not safe for use- so don't half-ass it and paint this assembly while on the car (I saw some knucklehead do this on youtube).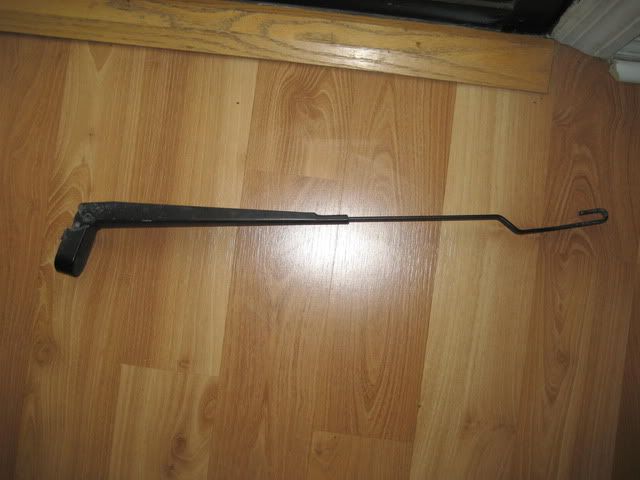 Lay out some newspaper and grab the paint can you're going to use. I used this super-exotic paint from Cambodia that costs $12,000 per 10 OZ, but if you want to use some cheap Wal-Mart fast-dry stuff, that will work too.
Clean the arms with some...cleaner. I used window cleaner since it doesn't leave a residue, but I'm sure you could run some Simple Green or something. You just don't want to have a dirty painting surface.
Set the arms down, and start spraying away! Don't spray too little or you'll get ugliness shining through, and don't spray too much because you'll get puddling and will look like crap.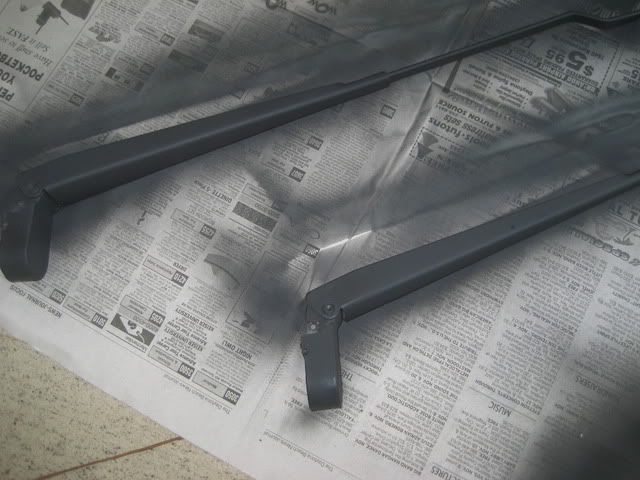 Wait however long it takes (the fast-dry stuff is usually completely able to handle after about twenty minutes, other stuff shouldn't take but maybe an hour tops) and inspect it. If it's good, move on, otherwise, start over and take a shower to wash the shame off of you because you officially suck at painting.
Re-assemble the whole thing, and put them back on the car. At this time, you can adjust the height of the wipers on the windshield (some like them lower) to however high or low you want them.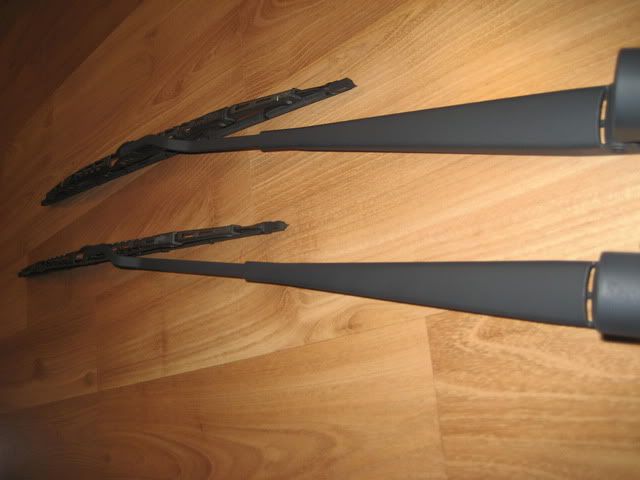 And there! You're done. Reps if you likey