Hiya,
This is my first time posting about my first ever mustang i bought. I have been looking to buy a mustang and found this very cheap 5.0 so bought it.
for the moment, the problems with it were,
- Steering rack is leaking and steering is running free from right
- A/C compassor bearing and clutch broken
- driver seat motor not working
- Wiring bad
- reverse light not turning on
- check engine sign on with heat sign
- rims slightly hit from curbs it seems
apart from those problems, i dont seem to see any others
first question first, i need to know something about the wirings of this car, some wirings are just hanging out freely, could someone help me trying to find where these wires and hoses go?
Coming from the passenger seat area
its the second wire from alternator, one is connected to semething and second is this hanging free
some port on the left side in the trunk
better view of the port
a whole branch of wiring dunno where it goes, its in the trunk also
two hoses, for what?
better view of the area, so you could know what these could be for?
vaccuum hoses? dont know but they are plugged, should they be or they go somewhere?
an image of the control panel and check engine and all other signs which i see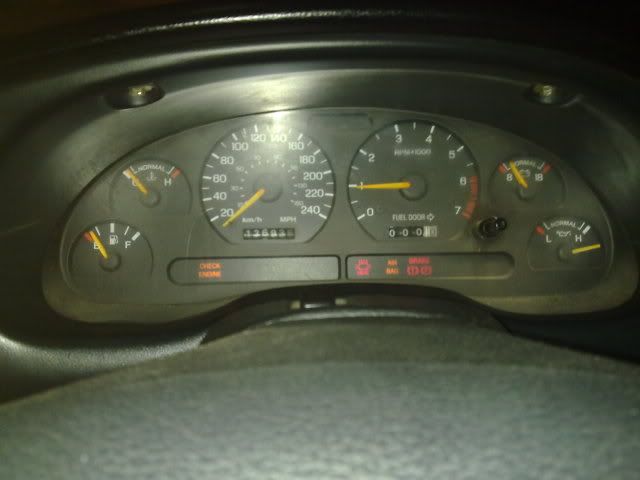 the car
the car
the car