Discussion Starter
•
#1
•
Maybe. First off the car came originally with a 351 but ended up making 500 some horsepower and being put into a 67 fastback. So it had a cammed 302 with who knows how many miles. Well I blew it up one fine night and decided I had better start looking for a motor.
Fast forward to last month:
My wife announces to me that she is pregnant and we will be having our baby around late December. Ok time to put a move on if this thing ever wants to be done.
Fast forward to 2 weeks ago:
My mother in law comes home and calls me. She says this guy at her work has a F150 lariat with a 351 Windsor 4 barrel which was the original motor in the mustang. Better yet the motor had blown in it and he replaced it with a crate motor (block and heads only) which only has 1000 miles on it. Well with gas prices he had no need for the truck and really just wanted it out of the driveway. Bottom line I drove it home that night for 300 dollars with the biggest grin on my face knowing the deal I just got.
Now all the parts like the oil pan and crap are off the old motor so it looks really crappy in these pics but you cant see from underneath the motor is obviously new, and you can tell by looking at the gaskets and the fresh paint all over the block.
So here it is.
First the project car: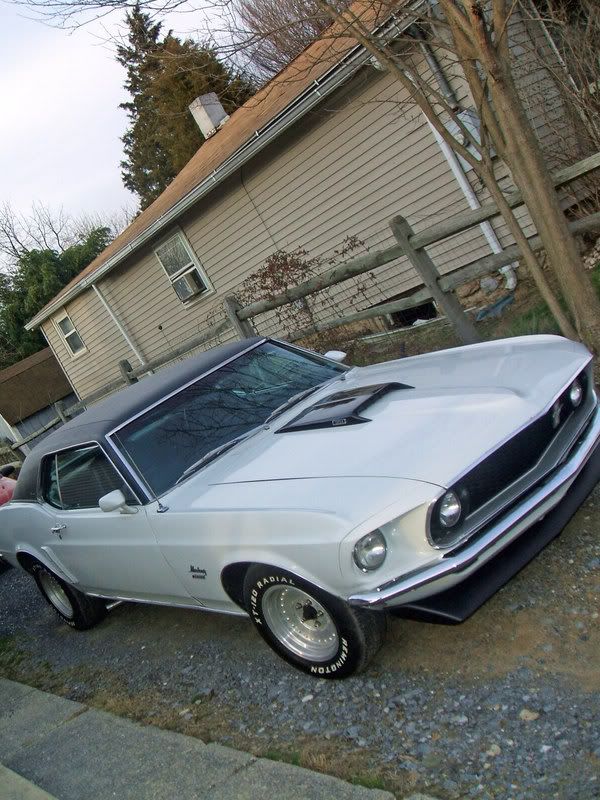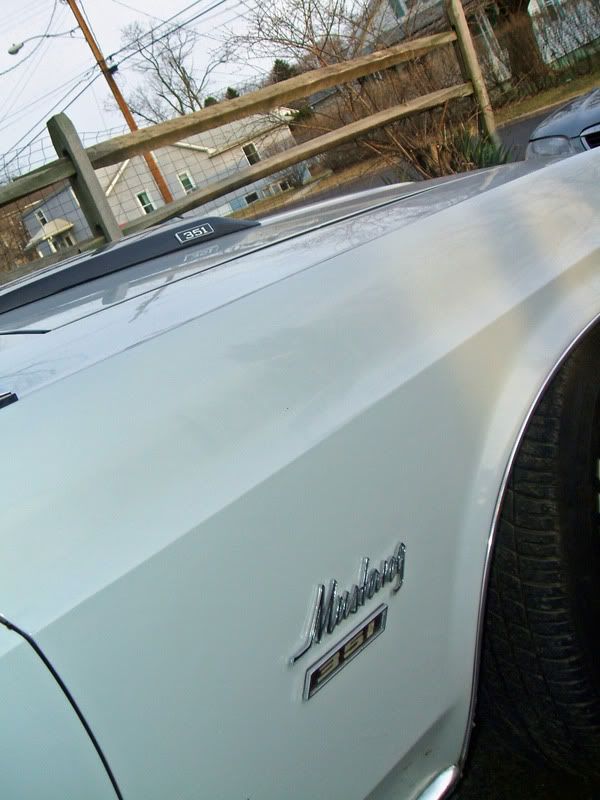 and the 300 dollar donor motor truck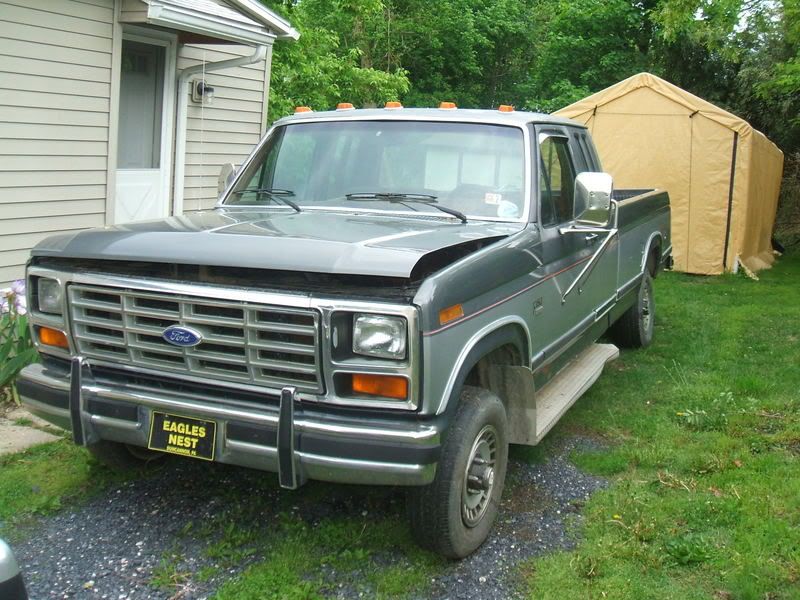 Ugly but as I said you cant tell how new the block really is from the top view obviously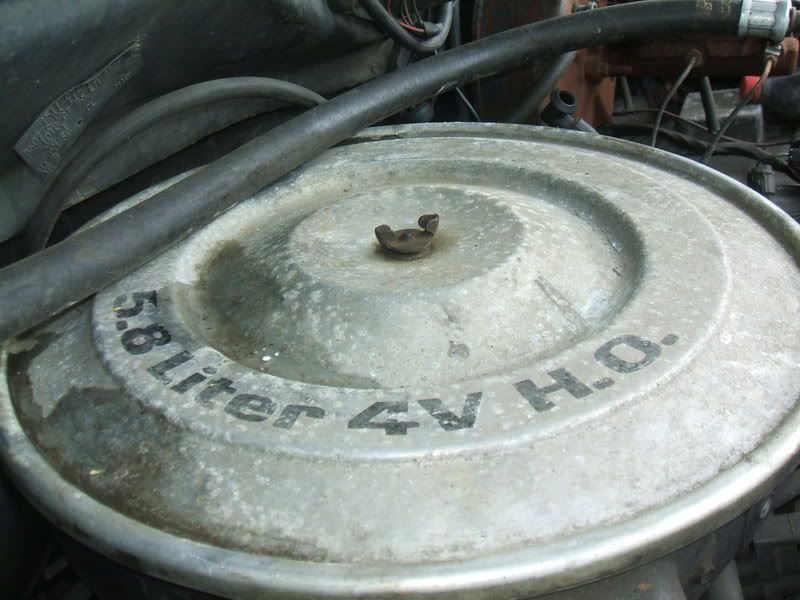 and as it sits ready to pull tomorow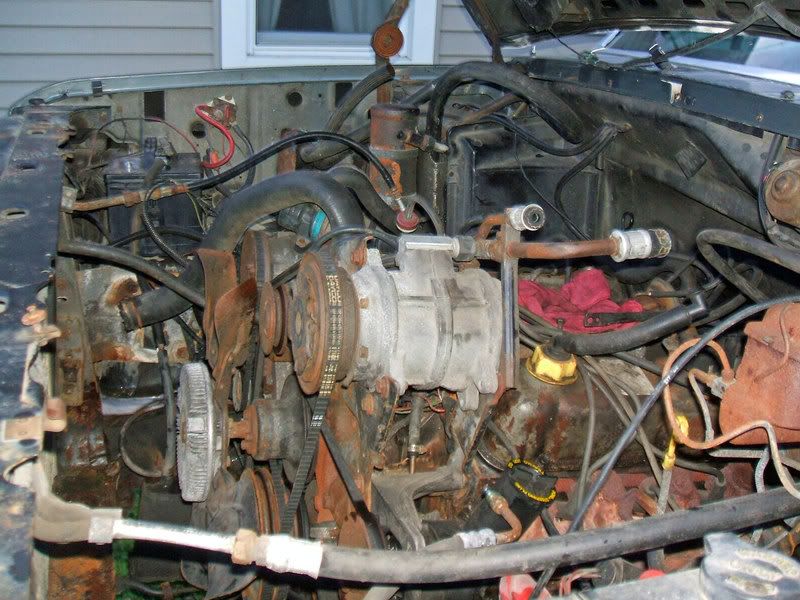 I'll keep updating if anyone wants.
I just ordered a chrome oil pan, a new oil pump and a oil pump pickup since the setup is different in a truck then is a car.